Digital Marketing is the most in-demand service today. Every single brand in the world today needs the help of digital marketing to survive in today's market. Now, with the industrial revolution of digital marketing, it's imperative that all organizations have digital marketing experts in their teams to enhance their brand's online image. Now if you want to be that expert I have got you this detailed blog with all the fundamentals of digital marketing. Once you are done reading this entire blog you will be able to understand everything about digital marketing and its processes. So let's buckle up and start our journey of understanding the Fundamentals of digital marketing.
What is Digital Marketing?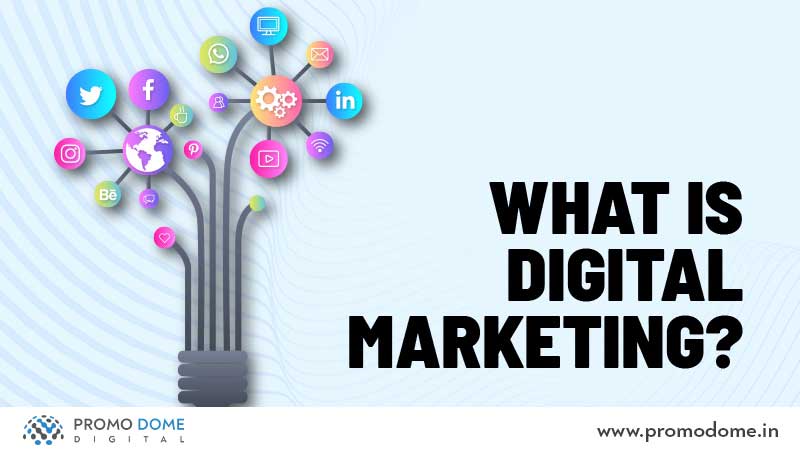 Digital marketing is in the simplest terms is marketing on the internet. It means the use of digital technologies like search engines, social media platforms, websites, and digital ads to promote brands, NGOs, businesses, service providers, and everything in between. The Digital Marketing process is a combination of all the possible means to promote a brand online and everything it takes to monitor the marketing process.  And consequently, work on the results of the monitoring process.
Search Engine Optimization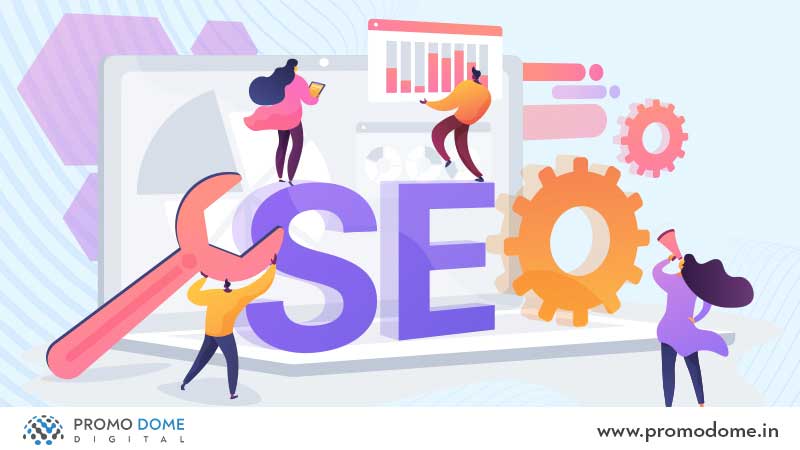 Let's start with the best and most inexpensive aspect of digital marketing. Search Engine Optimization is a method of ensuring that your website and its blogs appear on the search lists and possibly on the top of them. Now, this is done by strategically using keywords and complying with the algorithms of the search engines. Keywords are words or sentences that are most searched by the users on the search engine. The more keywords your content has, the more chances it has of appearing on the search list. This process of appearing on the top of the search list is called Ranking.
The best way to rank your content is by writing the most relevant content with the information. After posting the content, the search engines go through your content. And if you have used the right keywords with the relevant information the search engines would ensure your content appears on the top. Now I'm sure you're wondering how ranking your blogs would contribute to Digital Marketing. Ranking your content attracts users to your website in search of information and sometimes in search of the services you provide. And once you have the users reading your content, you already have a potential customer.
Online Advertising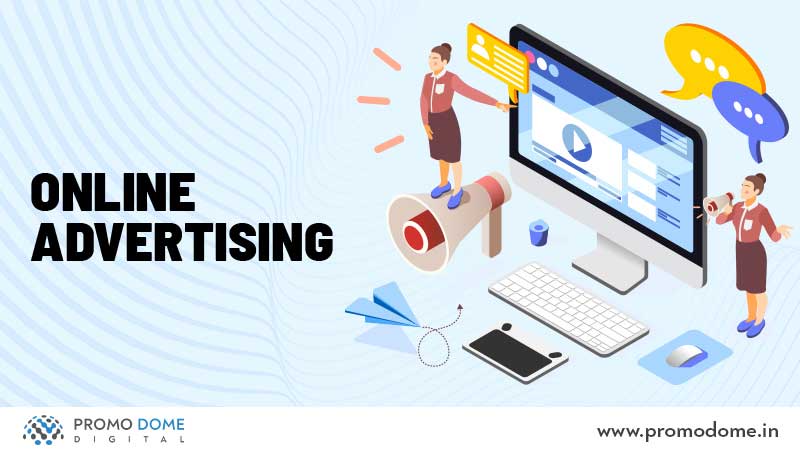 Online advertising is also referred to as paid media. This includes all the different channels of advertising online. These are the ads of Facebook, Instagram, Google ads, PPC campaigns, youtube ads, CPM ads, and everything else. Now I'm pretty sure you know what Facebook and Instagram ads are but let me tell you what are PPC and CPM ads. CPM ads mean Cost Per Mile Ads. Here you run these ads on Google Adwords where you pay for every thousand impressions on your ads. Whereas, PPC ads are Pay-per-click ads where you pay every time someone clicks on your ads and open your website.
Online Advertising refers to using all of these ads to reach your target audience at the lowest possible price. With Facebook and Google ads, you can easily reach your target audience with the help of the target audience filters. These websites help you make sure your ads are reaching the right audience. In Online Advertising, all the money you pay is accounted for and trackable. Unlike TV and Billboards ads where you have no idea who is coming across your ads and whether or not you're gaining any leads from them.
Email Marketing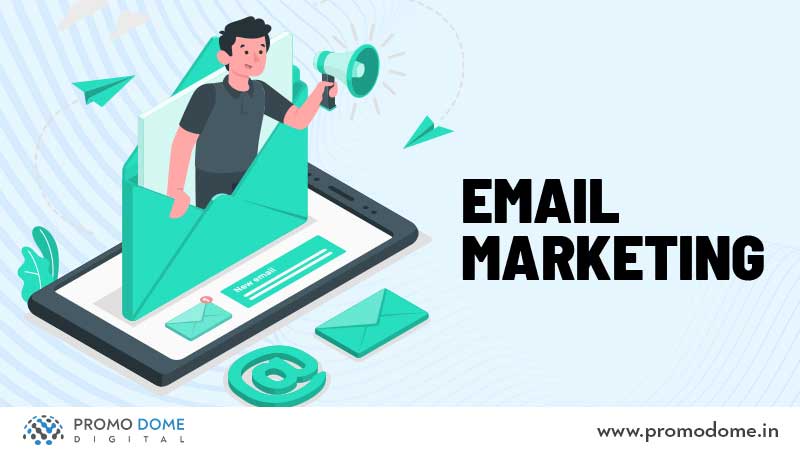 Email marketing still gives one of the best conversion rates than most other sources of marketing. It is easy, simple, and effective. So this is how it works. You will create a generic email to target the audiences' curiosity. The email is prepared like an advertisement to generate leads and attract the audience to your website with some offers or coupons. There are several tools on the internet like Mailchimp that assist you in your email marketing campaigns. They can be used to create a generic email and to shoot the emails to a list of leads.
Social Media Marketing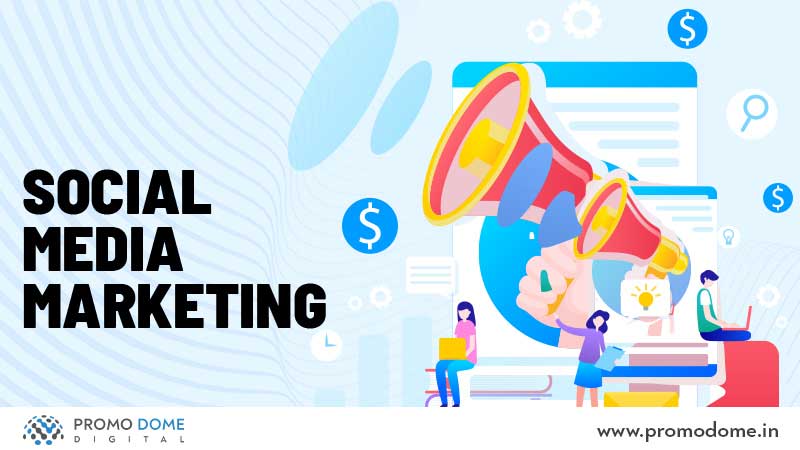 Social Media Marketing is all about the social media platforms around you. I can safely say that in these times Social Media is first on the list of the Fundamentals of Digital Marketing. Facebook, Instagram, Youtube, Twitter, Reddit, and many more. So, the idea of Social Media platforms is to create a brand image. Everyone is on social media these days, and your firm needs to be as well. And subsequently, you can use social media to promote your brand organically and also with paid advertising. A social media page is imperative for a brand in 2021. Even if your brand is famous and well known it is important to constantly keep your audience engaged and stay on their good side.
A social media manager should stay updated on the latest trends and always strive to stay relevant. There are several analytics tools on social media platforms that help your track your reach, impressions. These brilliant tools help you compare how people are responding to your posts and also your growth in the past week, fortnight, and month. All firms should practice Social Media Marketing to have a better impact on their audience and maintain brand loyalty.
Web Analytics and Metrics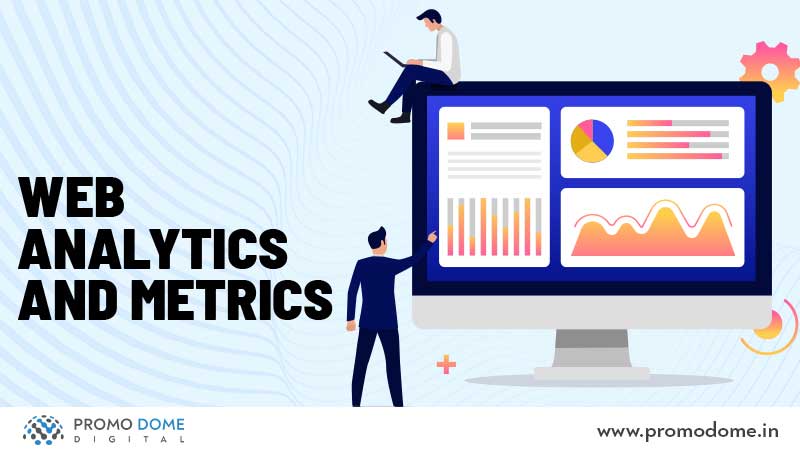 Web Analytics is the analysis of all your website data. And thus, this is where you analyze every little detail of your website. Its organic, social, referral, and paid traffic, bounce rates, the demographics of your audience, their geographical location, new traffic, and every little detail of your website's performance. The best place to learn all the details of web analytics is the Google Analytics course by Google. The best web analytics tool is Google Analytics.
Google Analytics provides the most precise and detailed real-time data of your website. On the tool you can also find out the current locations, what page they are on right now, what OS they are using, and also the browser they are using to visit your website. You can use this data to make further changes to your website, marketing strategies, and also to understand user behavior. The metrics provided by Google Analytics are precise, legit, and completely reliable.
Perfect! You made it! Welcome to the end of my descriptive data on the Fundamentals of Digital Marketing. All of this is always going to help you every step of the way in your Digital marketing career. However, to get a more detailed I'd suggest you read the Digital Marketing Blogs on our website. I hope I was able to guide you through the beginning of your digital marketing journey and wish it helps you throughout your career. Goodbye and see you soon.