Google display ads are a marvelous way to promote your product to customers. When you have access to google ads, you can make your way into the Google ads display network. Apart from the advantages that display ads reciprocate, we will also look at the difference between search and display ads! So let's get started without further delay and know everything about Google display ads!
What Are Google Display Ads And Where Do They Appear?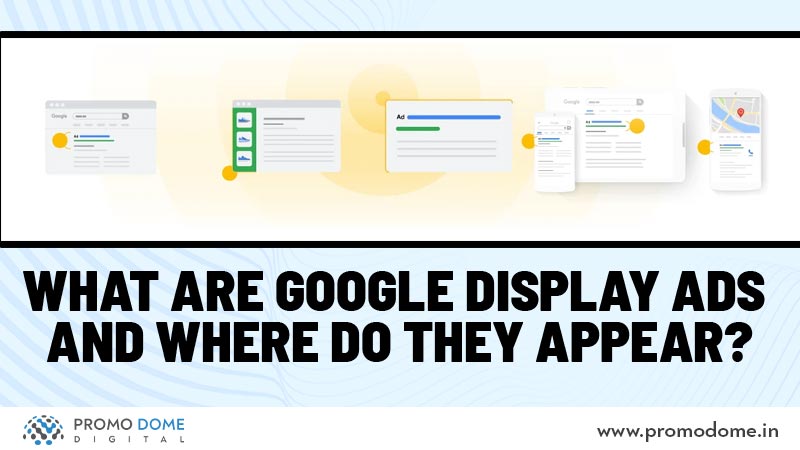 We will provide you with a simple yet easy-to-understand definition. Display ads are those ads that you can see on websites, articles, or videos when you browse through them. You can make your product visible to the masses from an advertiser's perspective as the collection of display ads network holds over two million websites. These sites can cover 90% of users worldwide. Incredible, right?! Google ads can appear anywhere on a site. As they are primarily found in blogs are articles that the users manually browse, you can expect to locate some of them there!
What do these display ads do?
This is a valid question, glad you asked. The primary focus of these advertisements is to drive traffic by attracting the audience to a particular website. For example, you have placed an ad on a specific article.
Your ad will be displayed whenever someone clicks on the blog to read it. If you manage to create a call-to-action kind of banner, you can expect to pull the traffic! We will also talk about the benefits of these ads later in the blog.
You can also take this to re-target the audience and make them return to your site again. This is the primary purpose of display ads!
What Are The Forms Of Google Display Ads?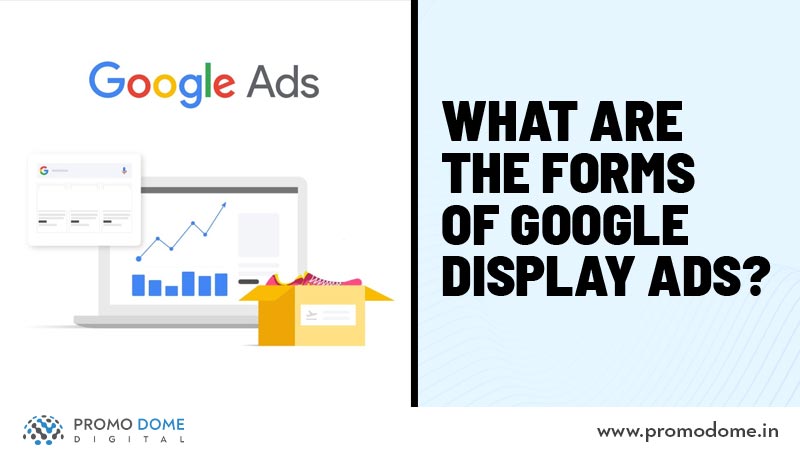 Well, ads sizes for Google display can vary according to your needs and requirements. You can make the banner big or small all to your satisfaction! Let's take a look at the top 5 Google display ad sizes!
250×250 the square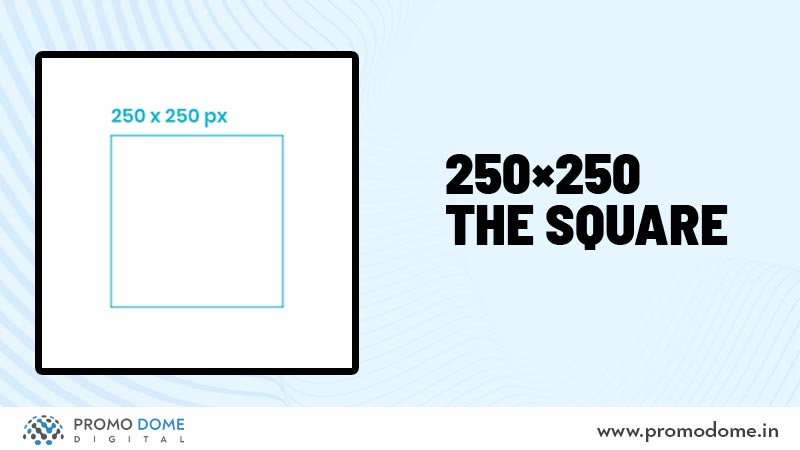 The square is your perfect alliance if you target the desktop and mobile audience. This is the most common display size, preferred by many people! But there is a drawback. According to surveys, rectangular ads perform better than these compact ones in a long-term race!
468×60 the banner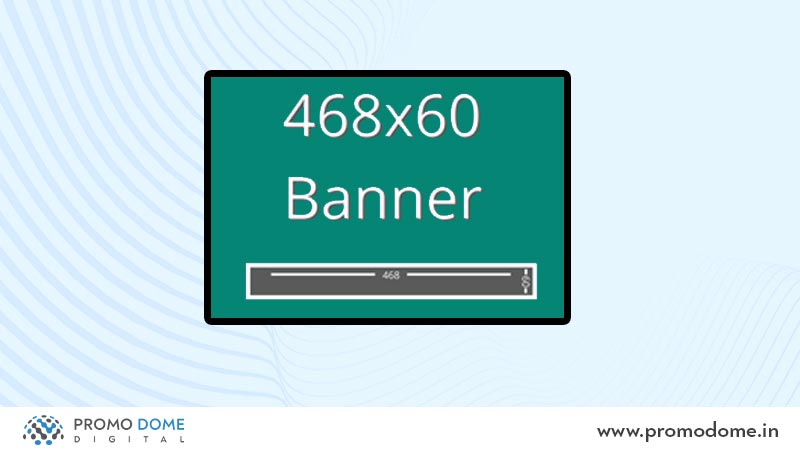 Are you looking for an eye-catching yet pretty sophisticated ad format? Well, we present you with the banner. It's 468 pixels wide, and 60 pixels tall can catch the attention of your potential customers! Even though people prefer to work this as it is the most shared ad size, performing has dropped in the past five years.
728×90 the leader banner for Google ads display banner sizes
Leaders stand tall, don't they? The banner overtakes the above-listed google ads formats. Its colossal size display with high performing capacity makes it the king of google display ad size. When you create an investment into this category, make sure to buy top-of-the-page slots too.
336×280 the large rectangle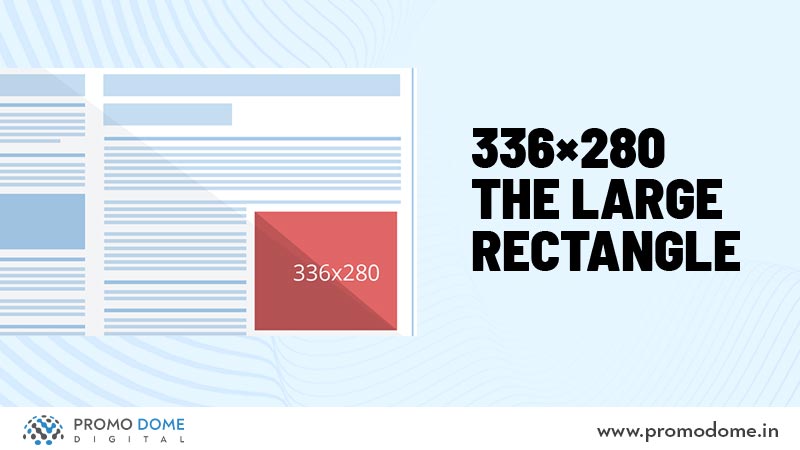 You can for sure give this a green signal if you are planning to launch a PPC( pay per click)  campaign. As a reminder, you might find a lack of inventory, so you can also go for a 300×250 rectangular format
300×600 the giant skyscraper for display ads logo size.
Want to grab the attention of your customers instantly? Use the skyscraper! Living up to its name, this ad takes up a lot of space on the page. We will now give you a summary of the best-performing display ads sizes. Take a look below!
300 x 250 – Medium Rectangle
336 x 280 – Large Rectangle
728 x 90 – Leaderboard
300 x 600 – Half Page (Large Skyscraper)
320 x 100 – Large Mobile Banner
How To Start Using Targeted Display Ads?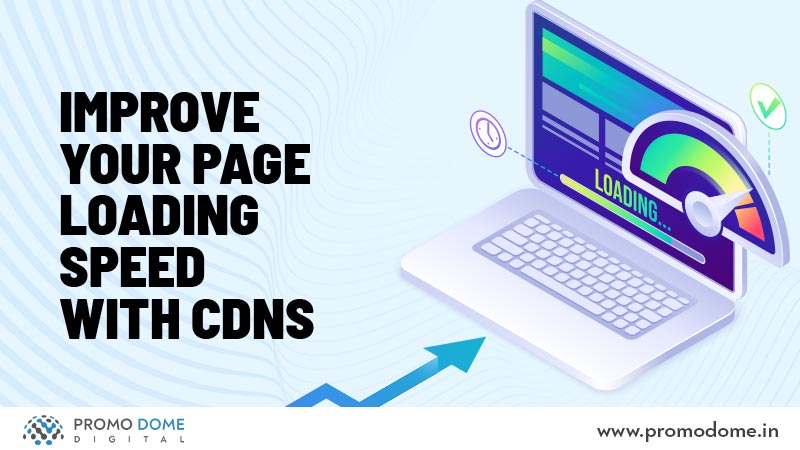 Google display network targeting is where you can set where and when your ads will be shown. You can set these criteria based on the features of your ideal audience too! These can include their age, gender, and demographic criteria. Take a look at the below-listed steps to know how to use display ads on Google!
Log in to your Google ads account
Tap on campaigns
Select new campaigns
Select display network only as of the campaign type
We hope you are clear on setting up Google display ads. Once you have learned the basics of how to showcase ads on Google, we will now guide you to diffrent types of ways to show ads to users.
How to reach customers based on their interest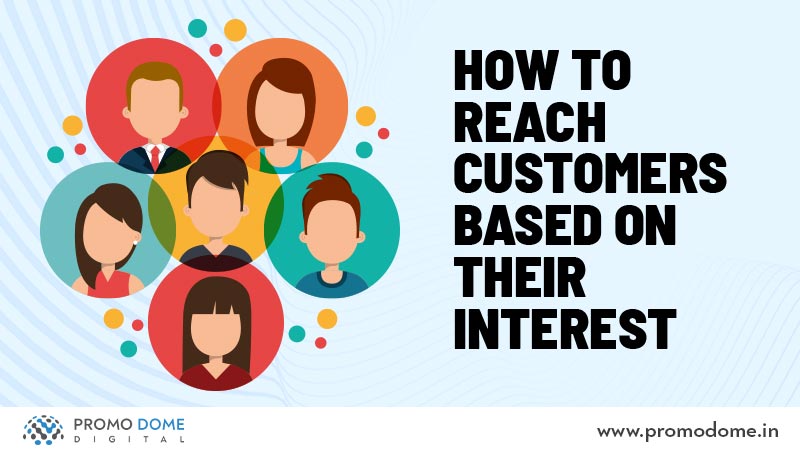 If you plan to target your audience on their interest profile, look at the below-listed categories!
Affinity audience
These audiences are inclusive of different activities. You can target gamers or fashion with this and showcase your ads on sites.
In market audience
The in-market audience is a pretty efficient way to identify customers who are actively looking for products similar to yours. This is how you can get google ads to work for you!
Are google display ads effective?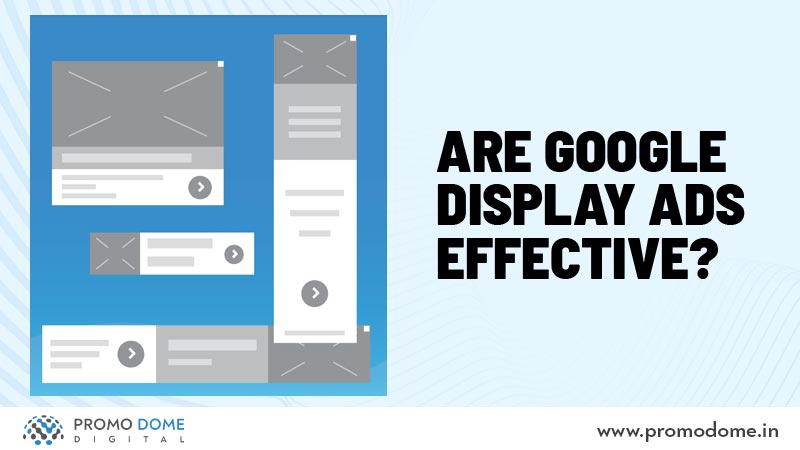 Many people avoid display ads and believe that Google display advertisement is only effective on large-cap companies. But this is not true! When you target and understand the essential functions that these ads offer, they can work in many ways to direct traffic to you and increase sales.
How much do display ads cost?
The average cost per click is around $1 to $3 on a search network! If you plan to implement the most expensive Keywords in Google ads, they can cost you approximately $50.
What Is The Difference Between Search Ads And Display Ads?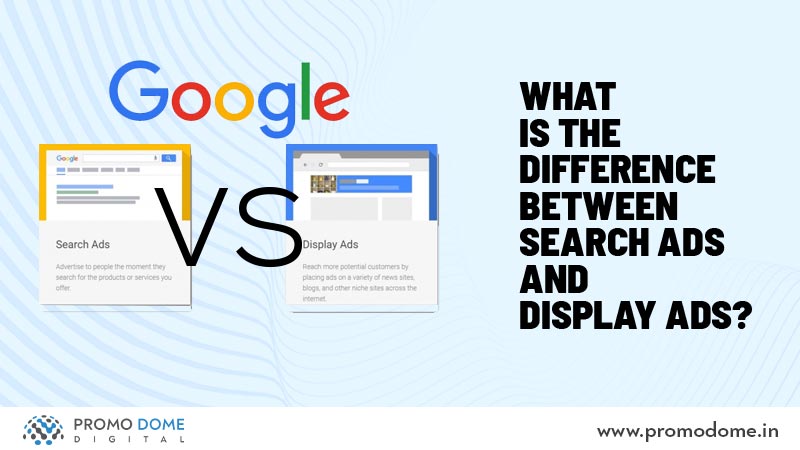 Like we promised you before, here we are. Search ads can be defined as specific targeting, and they only appear to people who are searching for them. On the other side, display ads consist of significant parameters based on various targeting methods. Google display ads are cost-effective and help to manage campaigns and many more!
Which is better, search ads or display ads?
Search ads work on the pull approach for starters, whereas display ads work with the push approach. Search ads are used to spotlight the product that people are looking for. In short, if you are a new business, you should use display ads to help you attract customers from across the globe. When already established, Google search ads are a good option and want to drive direct traffic.
Conclusion
We hope that we can clear all the hues around Google display ads. Be sure to use them in your startup, as they lead to a lot of exposure! Be sure to use them in your business to get immense returns on investments!
Frequently Asked Questions
Ques.1 What are display ads best for?
Display ads are an excellent investment when you plan to harvest high ROI and want worldwide exposure. Nevertheless, these ads help your potential consumers get familiar with your product and services altogether, which is a significant step to start with!
Ques.2. How do I set up display ads?
The steps are pretty straightforward. All you need to do is make an account on google ads account. From there, you can start your journey of working with google display ads!