The trailer of Special Ops 1.5 was released on Monday. The series brings back Kay Kay Menon as Himmat Singh and we have no horses left to hold.
Special Ops Season 1 was loved and appreciated by one and all.
Apart from the stunning performances by talents like Kay Kay Menon, Karan Tacker, Sajjad Delafrooz, Muzammil Ibrahim, Meher Vij, Divya Dutta, and others, Vipul Gupta what made Special Ops a stellar success was its outstanding screenwriting.
Before Special Ops 1.5 hit our screens let's look back on the brilliant writing of Season 1 and extract a few pearls of content planning wisdom.
Content Strategy lessons to learn before Special Ops 1.5 release date revelation;
As digital marketers, we need to always be on our feet: engaging, strategizing, researching, and above all, learning.
Our main objective is always to build a relationship with our audience and keep them engaged.
What better role model than a nail-biting thriller series that kept you hooked for hours on end?
As rancho once said," gyaan chaaro taraf hai jaha se mile lapetlo"
So Let's draw from the knowledge chest of the screenwriters of this successful thriller show.
Make Open Loops your right-hand man
"Who is Ikhlaq Khan? "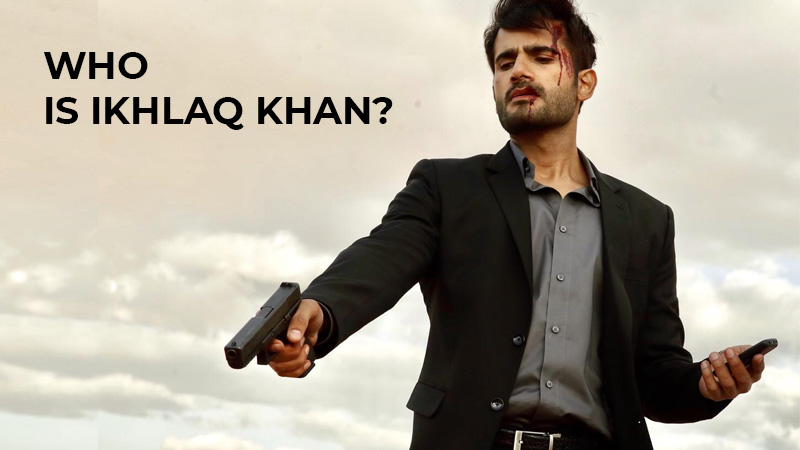 If you have watched the show in one go as the rest of us, then you too were enamored by the bushwhack quest to find the Big bad wolf.
People often mistakenly credit the success of a thriller show to its uncrackable suspense. Although the suspense is an integral part of it, the real reason for the success is mainly the journey leading up to that suspense.
The suspense comes at the end; it's the open-loop writing style that keeps the audience watching.
Open-loop is the style of writing where you always keep the reader wanting more. For example, in Special Ops season 1, you kept watching one episode after another, unable to stop; the cliffhangers and the strong need to unmask Ikhlaq khan made it impossible to shut off the screen.
This is what we need to adapt to our content.
Whether it's email marketing or content marketing, if you want your content to hold your audience's attention, then open loops are the way to go. Using open-loop to draft enticing subject lines can help boost your email open rates significantly.
Build Novelty through Familiarity
Have you ever sat through a movie because the critics loved it but you ended up hating it? If the experts loved it, why didn't you?
It's simple! Our brain needs a bridge to build interest in anything new.
We are instantly invested in Special Ops because they have built the entire story on real-life terrorist attacks. Our emotions are already engaged before the story even starts. They leveraged our pre-existing emotions to hook us to their story. Brilliant, isn't it?
You can also use this approach in your content strategy. Before introducing a novel concept, try to find similarities, comparisons, and inspiration from something your audience already knows.
The familiarity will reel them in long enough for you to convey your message.
It's just like networking, the likelihood of a stranger entertaining you increases when you are introduced by someone they already know.
The masterpiece that is Special Ops season 1 has taught us many lessons; one can only imagine what the Special Ops 1.5 has in store for us.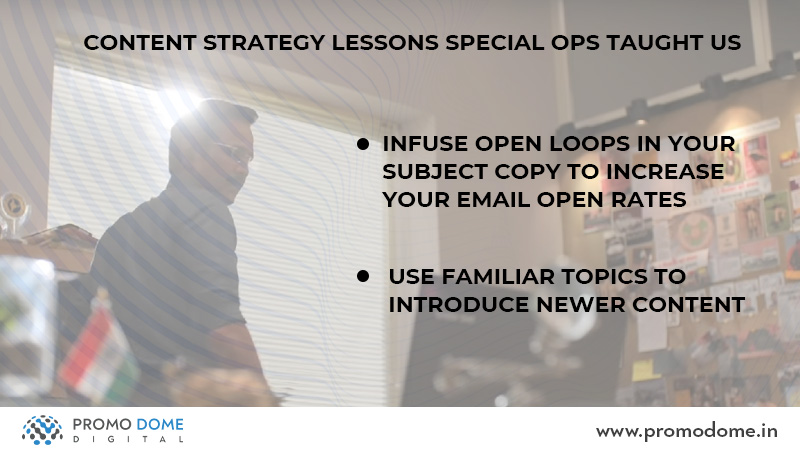 The Man We Know, The Story We Don't!
Special Ops 1.5 Trailer
The trailer itself is enough to give you goosebumps. Have you seen the Special Ops 1.5 trailer yet?
Special Ops 1.5 Release Date
The Special Ops 1.5 release date is 12th November 2021. The 3 episode story of Himmat Singh will be streaming for us to witness on Disney+Hotstar.
Special Ops Cast Season 2
Muzamil Ibrahim will be seen playing Avinash
Kay Kay Menon being Himmat Singh
Rajat Kaul will play the role of Ismail Hassan
Vipul Gupta will play the role of Bala.
Sajjad Delafrooz being Hafiz Ali
Gautami Kapoor being Saroj Singh
Saiyami Kher being Juhi Kashyap
Mir Sarwar will act as Hamid 
Vinay Pathak being Abbas Sheikh
S. M. Zaheer being Noor Baksh
Meher Vij will act as Ruhani Sayed
K. C. Shankar will play the role of Wasim Karachiwala
Karan Tacker will act as Farooq Ali
Sana Khan being Sonya
Parmeet Sethi being Naresh Chadda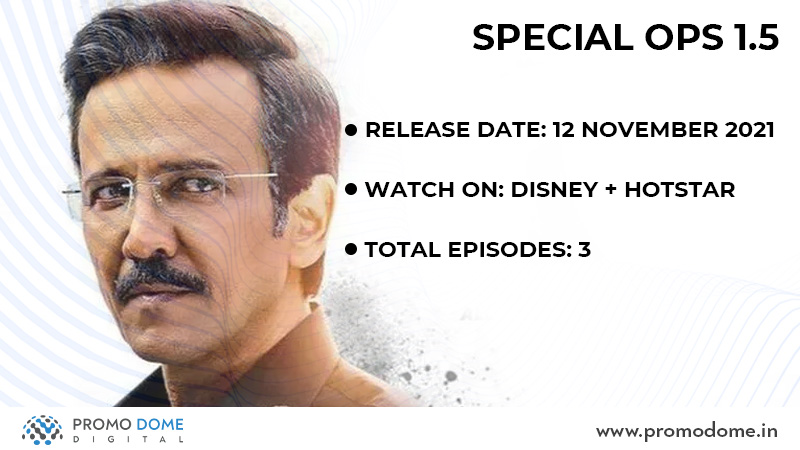 Conclusion
Content breeds content. At Promodome, we are always looking forward to learning something new, better, and disruptive. We believe learning can come in any form, channel, and show. The Special Ops release date announcement reminded us of the significant content marketing lessons we first learned while binge-watching this action-packed thriller. So we shared our learnings with the world and would love to hear about takeaways from the show.