Digital Marketing, The beautiful contribution of the internet towards traditional marketing. Although the introduction of digital marketing has almost eradicated parts of the traditional marketing plan, it certainly has made them much easier and effective to execute. Now people are barely thinking about billboards and radio ads while preparing their marketing plan. Today, they're thinking about Email marketing, Instagram ads, and other forms of digital advertising and building a separate Digital Marketing Plan. Soon enough all the TV channels will probably become OTTs without any TV commercials. Come on now, You tell me how much attention do you pay to TV ads anyway?
Today it is absolutely imperative that your business prepares a Digital Marketing plan and aligns its marketing activities with it. Which in turn would amplify your reach. With the unlimited ideas and platforms that Digital Marketing introduces us to, building a digital marketing plan would always help your reach your goals and align your business's growth with them.
What Is a Digital Marketing Plan?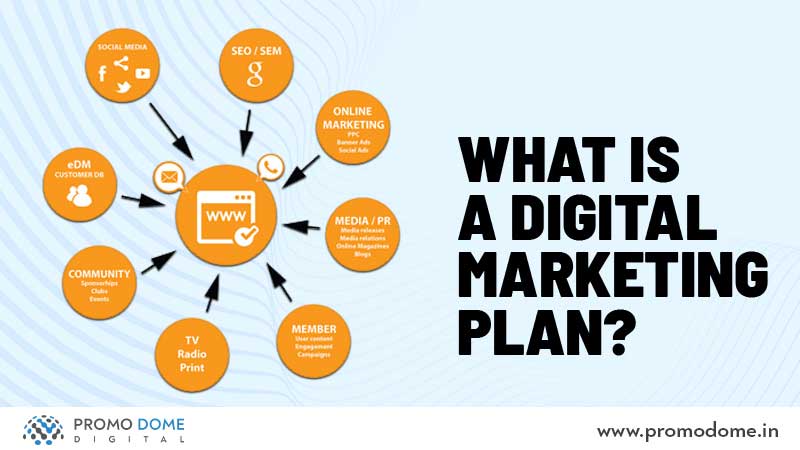 A Digital Marketing Plan is a blueprint for your digital marketing goals, objectives, strategies, and the tools you will use to measure all of them. Having a Digital marketing plan gives you a direction and a timeline to achieve your goals. Why it is so essential is because without it businesses would be shooting in the dark hoping to kill a deer. This means it would not be organized or have a path to walk on, you know in terms of marketing. Let's now find out how we can prepare the right marketing plan for your business.
Steps to Create an efficient Digital Marketing Plan

Establish Goals and Objectives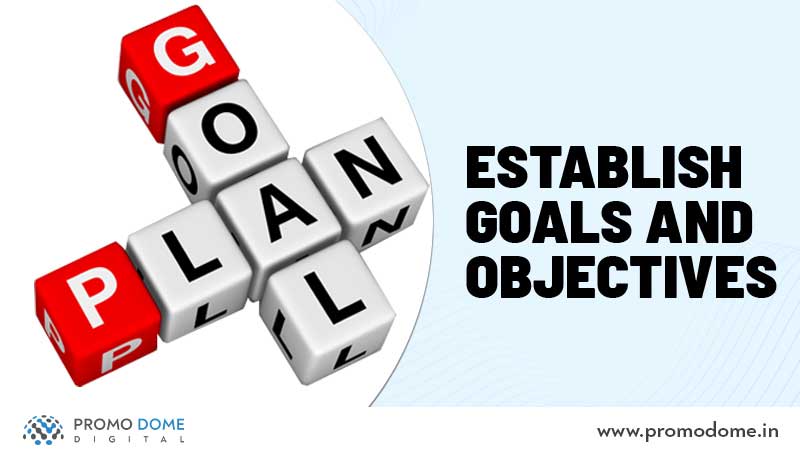 Any plan starts with establishing the point of the plan. Here it means setting the goals and objectives to achieve at the end of the plan's period. However, it is important to set quantitative goals in a Digital Marketing plan. But is equally important to have a set of qualitative goals for the firm's true growth. Reaching a huge audience is important but what about the conversion rates? The goals must be established based on the above factors.
Research the Audience
Research is the most crucial step in any planning process. Every idea and step is based on the research a company conducts for its target audience. It's only after you know who your Digital marketing plan is for, you will target them, right? So researching the demographics of your target audience is key. You will find out how old they are, where they live, the digital platforms they spend the most time on, etc. All of this will help you move further with your Digital Marketing Plan and grow your brand.
Check out the Competition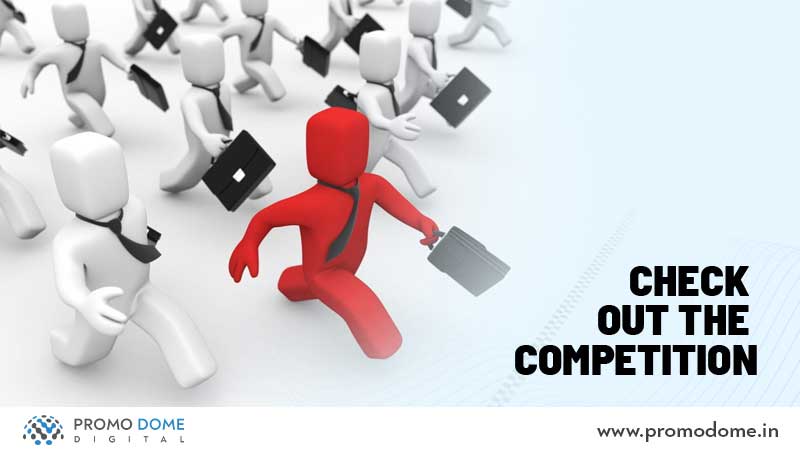 Find out what the competitors are doing. Find out what strategies they're using that you aren't, how much success they have, and who they're targeting. Here you analyze your competitors marketing strategies and adapt the best parts. Analyzing your competitors always helps you be better. You can also take points from their Digital Marketing Plans to adopt one better than them. So yeah do that and then move on to the next step.
Establish the Marketing Budget
Well now, most organizations have a set budget for their digital marketing activities. Your job while making the plan is to decide where you allocate how much of the budget. The previous researches will tell you how you will allocate the budget and where you want to spend your budget.
Prepare the Digital Marketing Strategy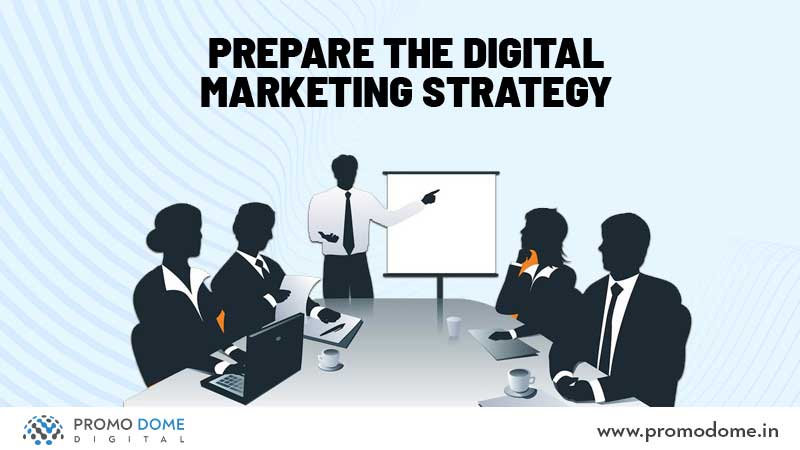 Now based on the previous steps you will make a list of the strategies you are going to use to achieve your goals. Here would be a step-by-step guide involving a strategy to achieve every goal on the 1st page. The strategy would depend on your goals, audience, competition, and your budget.
Delegate Responsibilities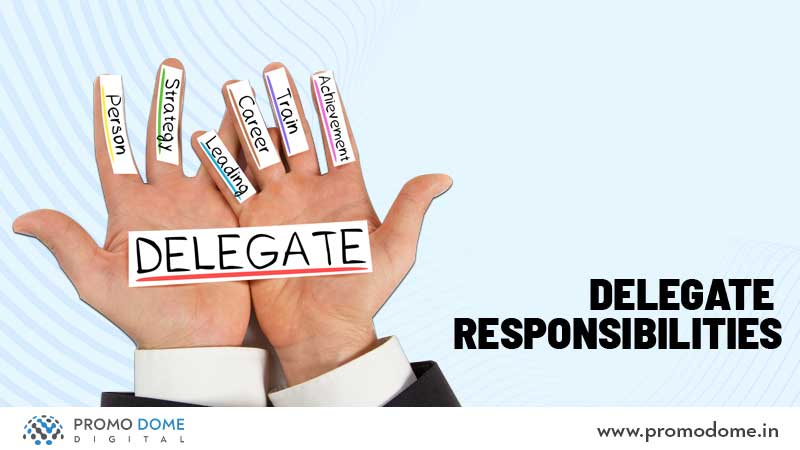 We're now close to the end of the Marketing plan and the beginning of the execution part. In this step, you would delegate the responsibilities of the tasks to the concerned team members. All the experts will be assigned their individual tasks which when executed efficiently will help you achieve your goals.
Set Means to Measure Performance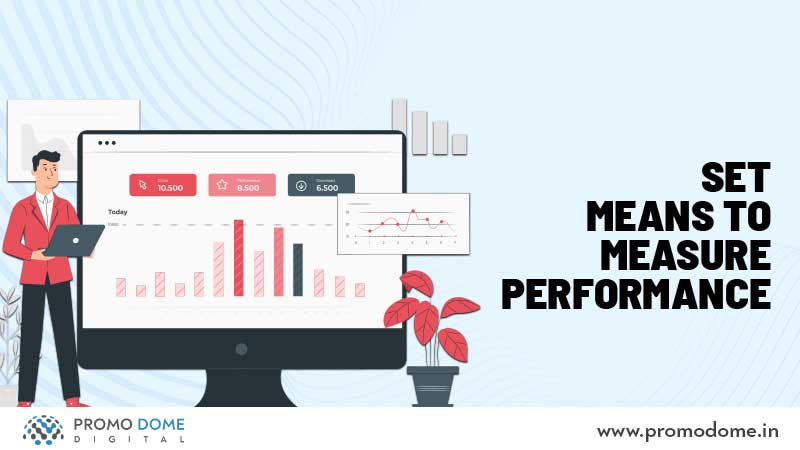 Finally, now that you have laid out the entire digital marketing plan. It is necessary to establish the means to measure your performance. Even though you've prepared a brilliant strategy it all goes to waste if you can't really measure the outcome. And hence, several tools on the internet help you analyze your performance. This would tell you how close or farther away you are from your set goals. It will also help you improve and channelize your strategy based on the results. By using tools like Google Analytics, you can figure out the best-performing strategies and then work on them more for better results.
By now you must've understood everything about preparing the best Digital Marketing plan. You can now use the discussed methods to create an efficient digital marketing plan for your business. The right plan would surely help you grow and reach your target audience. For information on the Fundamentals Of Digital Marketing read this blog and use it for your brand.