Amid the global pandemic, many local businesses took a nasty hit with the lockdown put in place. Businesses were shut down, bringing many brands and employees to a standstill. Here's where Google My Business came to everyone's rescue. New local businesses looking to set up their account on GMB and learn how to verify and claim their business can use these tips to optimize their listing.
In this blog, learn how to optimize your Google My Business profile for better ratings and increasing sales.
Have a complete, accurate profile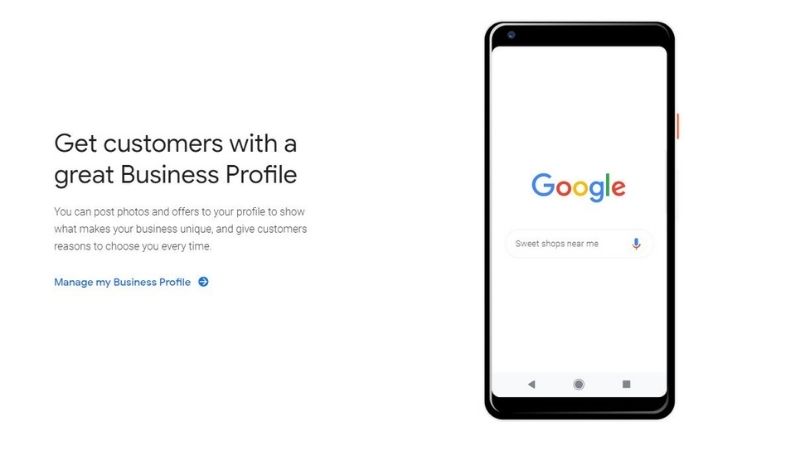 The importance of having a complete Google My Business listing cannot be understated. Fill in your core business information like name, address, phone number, website, description, category, and attributes.
You cannot begin your listing with NAP (Name, address, and phone number). This information helps put your business on the map and boosts local SEO. Remember to be consistent with your information provided on your website. Your search ranking will positively be affected in case of any inconsistency.
The top factors that determine your local ranking are:
Prominence: How known is your business.
Distance: Where your business is based
Relevance: Is your listing matches the search term
Google Trends can help you find the best suitable keywords to improve your local ranking. Social media also plays a factor that affects your ranking online.
Add pictures
Visuals are the best way to promote your business, as it helps viewers know more about your business. When you create a Google My Business profile, it lets you add a logo, cover photo, and images that help people learn more about your business.
You can add pictures of your products or happy customers. For example, if you are in the restaurant business, you can upload photos of your menu, decor, and best seller food items. According to stats, companies with pictures receive more clicks to their website. You can have pictures taken by a professional to affect your audience better.
Steps to add photos to your GMB profile:
Sign in to your Google My Business account
Click on photos from the menu.
Choose the pictures you would like to add.
Upload the pictures from your gallery or computer
Post regular news and updates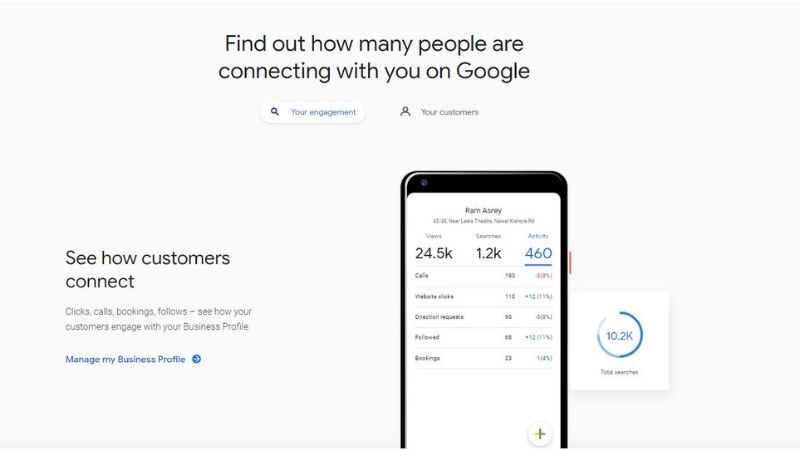 People often look up the latest information related to your business on your Google My Business profile. Thus, posting accurate and latest updates on your profile is an essential part of optimization.
These edits will help you drive up sales and bring more traffic to your website. This will eventually bring potential customers to your physical store.
Steps to create a post on your GMB profile:
Sign in to your Google My Business account and click on the location you would like to edit.
Click on the Posts tab.
Choose the type of post from the given options.
Enter the information needed without any grammatical errors and proper punctuations.
Click on Preview to check how your post would look and if you need to make any necessary edits.
Lastly, click on Publish.
Don't forget to add pictures to your post for better audience engagement.
Encourage customers to leave reviews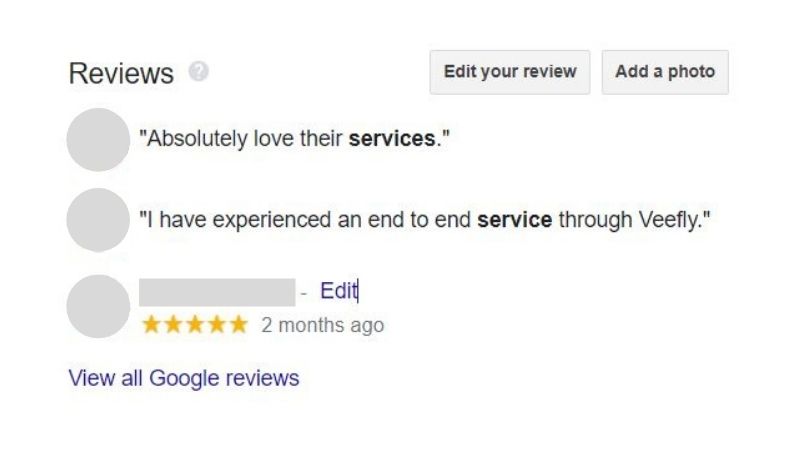 What's the first thing people look for when they look up a place? Reviews! As a business, you need good reviews to attract more customers. Start with encouraging your customers to leave reviews on Google. Good reviews and ratings for your business will help boost your ranking online and bring more customers.
You can create a custom URL to make it easy for your customers to leave reviews.
Click on the Info tab from your dashboard.
Click on Add short name and enter your short name (Up To 32 characters.)
Then click on Apply.
Respond to reviews
Encouraging your customers to leave reviews isn't enough; you also need to acknowledge their words and respond to both praises and criticisms. This practice will help build trust among existing and potential customers. Be natural and honest with your replies; this will help build loyalty. When dealing with criticisms, make sure to offer sincere apologies along with solutions rather than defending your business. Answer to questions left behind by people on your profile will show people that your business is reliable, active, and quick to respond.
Add attributes
Attributes and special features are a few additional factors you will find in your GMB profile. Depending on the category you choose, you will be able to see the following features:
Class rating and amenities for hotels
Upload menus, Add reservations links for restaurants.
Product catalogs for small e-commerce businesses
Upload service menus and add booing buttons for service-oriented companies
Steps to add or/and edit attributes:
Click on Info from your GMB account dashboard.
Next, click on Add Attributes and then select Edit.
Add the attributes that suit your business the best and click on Apply.
Use Google My Business Insights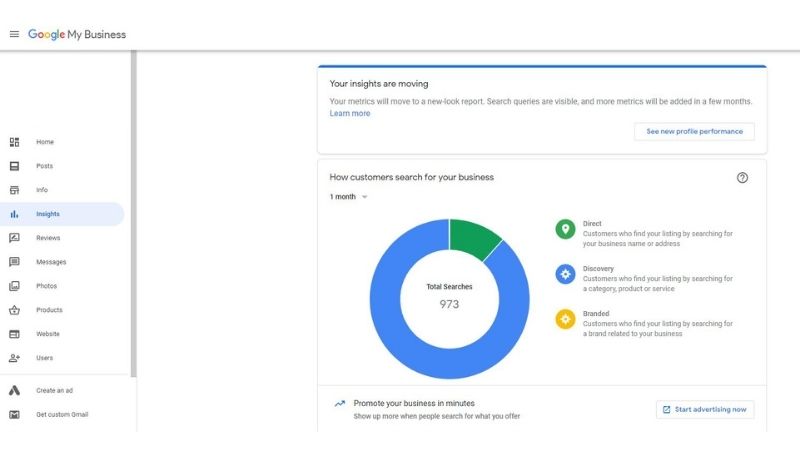 Tracking the progress and impact of your listing is very important. To help you with this marketing process, Google provides in-built tools. In this case, it's Google Insights.
Google Insights helps you understand:
How people can find your business
Where on Google do your customers see you?
What exactly your customers are doing on your profile – browsing through photos or looking at menus
Which area your customers belong to, and the total number of calls you receive from your customers.
Here's an in-depth step by step guide to understanding how Google My Business Insights work.
Conclusion
Hopefully, these tips helped you optimize your GMB listing. I cannot emphasize the importance of a Google My Business account enough in today's digital era. Having an online presence isn't enough; to appear on the top position on Google, you need to optimize your channel.