The Money heist season 5 volume 2 release date and trailer are out. Have you checked it out yet?
It's time for us to say goodbye to our charming little delinquent heist gang. It really is the end of the road. Is it just me, or are you too in denial?
Well, to make this goodbye a little easier, let's re-imagine the money heist characters as employees of a digital marketing agency. Why? My therapist says everyone has their process to deal with painful situations; this is mine.
Here's imagining how the Money heist gang would fare in the mundane agency life:
Professor- Team Leader
The genius that is always busy putting out fires.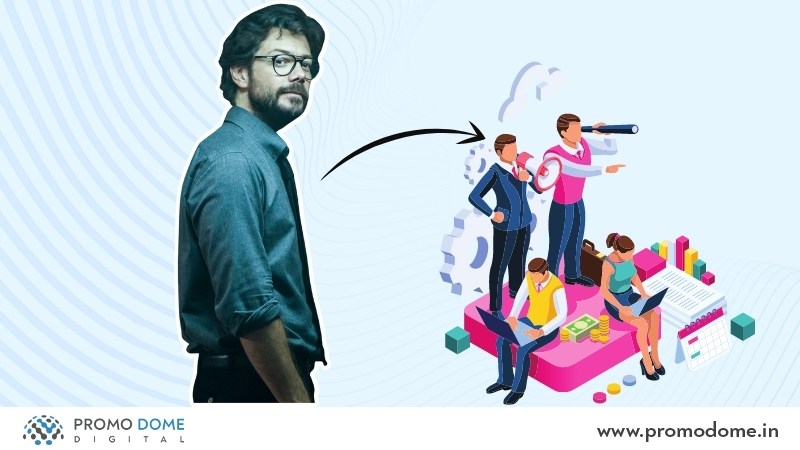 He has planned for everything, and yet he is busy doing damage control most of the time.
Everyone trusts him, and he never lets his team members down. Call him the Professor or a team leader; it's the same!
Tokyo – Social Media intern
The one that keeps messing everything up!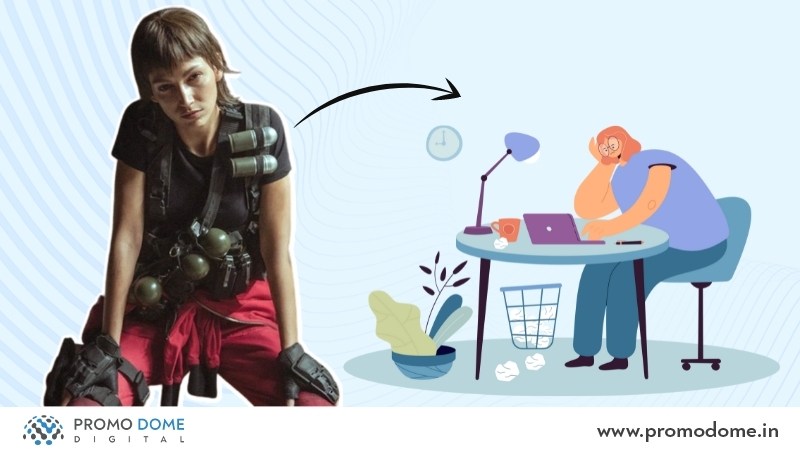 No matter how many chances you give, they always find a way to mess everything up. Tokyo has time and again put everyone in danger due to her stubbornness. She is fearless, passionate but she is too short-sighted for her own good.
A Social Media intern can get their name in the Guinness book of world records for the number of times they have messed things up. From posting the wrong tweet to botching the influencer campaign, you can count on them to create a ruckus.
It sounds like something Tokyo would do if she worked in an agency.
Speaking of creating a ruckus, wasn't it Tokyo that got Rio caught or the one to always diverge from the original plan and get everyone in trouble?
Nairobi – Creative Lead
The one that inspires you do better!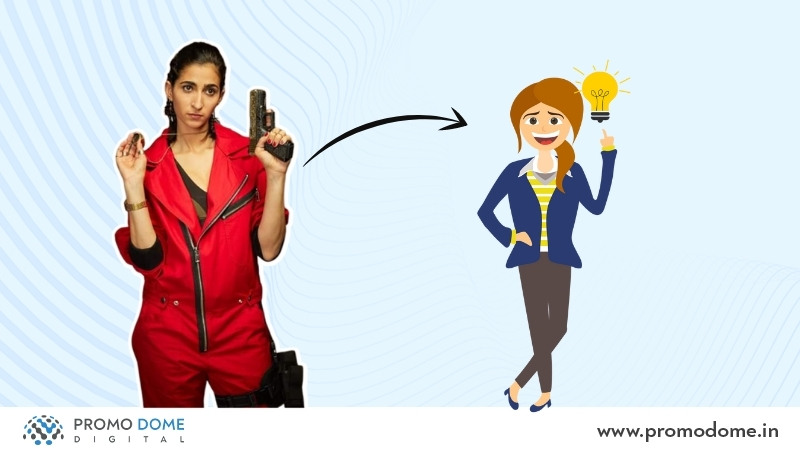 A perfect blend of authority and friendship, Nairobi was the heart of the gang. So is the Creative lead of every campaign. Nairobi inspired Tokyo to believe in people, She inspired Bogota to risk his heart, and she encouraged us all just to be ourselves.
The Creative Head is excellent at what they do, but they are even better at making others want to improve. They inspire us to be more creative, to be better employees, and above all, to be visionary. Just like someone we know!
Rio: Client Servicing
The one that's stuck in-between.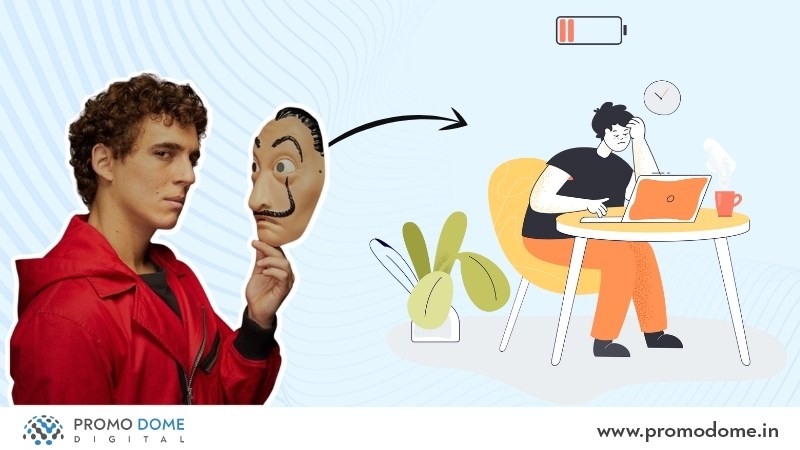 You can't help but feel bad for Rio. Always struck in-between the unnecessary rebellions of Tokyo and the gang, Rio just can't pick a side.
The Client Servicing team knows all too well about being stuck in between. Always bouncing between the client's requirements and the teams' creative vision.
Well, all we can do is feel sorry for them both now!
Denver: IT Professional
The hothead with a big heart that's ready to help everyone.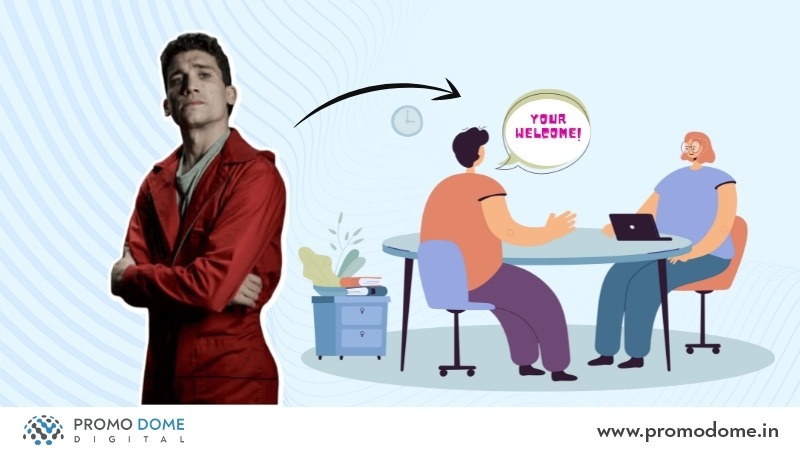 From the wifi not working to constantly getting logged out of the system, the IT guy is the one we depend on for the slightest technical assistance.
Just the way the money heist gang counts on Denver to complete the task, however minimal or challenging. Denver is the guy you want fighting on your side in every coup because you can always count on him to get the job done.
Stockholm – HR
The sweet one that turns super dangerous when crossed.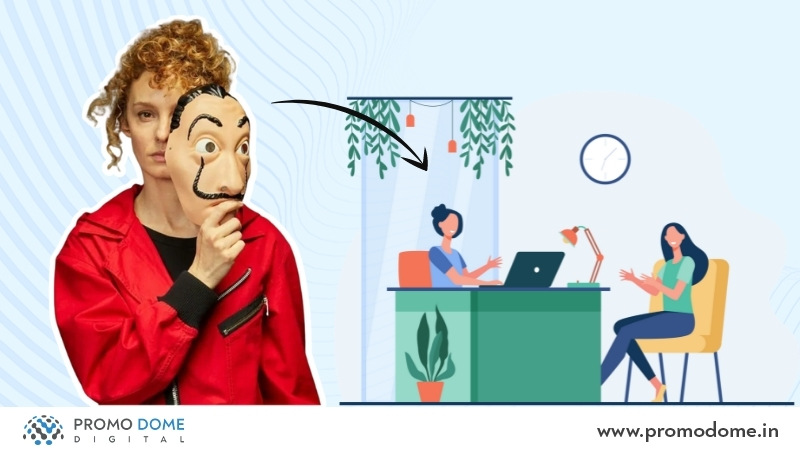 It's easy to like Stockholm; she is sweet, caring, and a great listener. But when wronged, she's more ruthless than a lioness on the hunt.
Speaking of caring and great listeners, HRs are your best friends in the organization. (I need this job!)
Racquel: SEO Expert
Organized, Prepared, and calculative.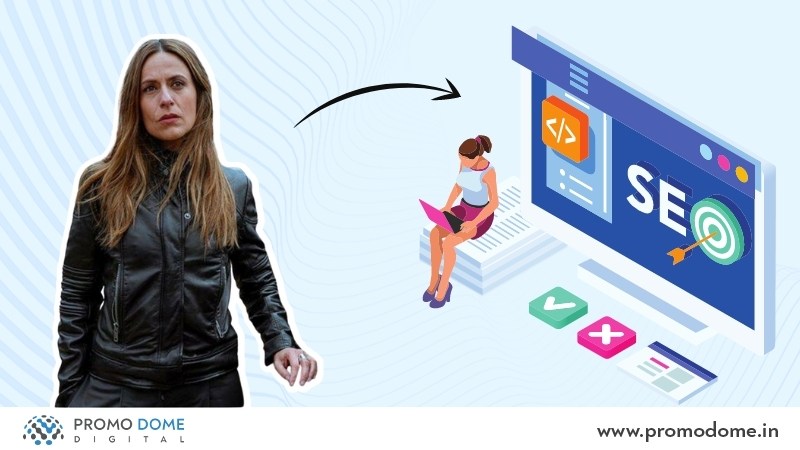 Racquel is the SEO expert you can count on to develop a strategy that will definitely work. Everything with them is data-oriented and to the point. They don't beat around the bush and don't like being manipulated, even if it's the Google Algorithm.
Well, I don't know about their clients, but this agency would be the talk of LinkedIn.
Money Heist Season 5 Volume 2 Trailer
Literal Chills!
Money Heist Season 5 Volume 2 release date
This unforgettable journey will culminate on December 3, 2021. That's only a couple of days away. So how are we supposed to work and go on with our lives knowing the end is nigh?
The final volume has 5 episodes making season 5 the most extended season with 10 episodes. And still, it doesn't feel enough.
Season 5, volume 1 wrecked us, and still, we can't wait for further wreckage!
Bring it on, Professor!