If you are a digital marketing firm, we suggest you strongly consider running Instagram Ads. We are sure you must be running paid search and display advertising through Google and placing ads on Facebook, Twitter, LinkedIn, etc. What about Instagram Ads? Advertising on Instagram is the way to go if you want to increase your reach even further on social media platforms.
Instagram is the most popular social media platform for visual content, and it provides a fantastic chance for digital marketers to reach their target audience. From a photo-sharing app to a big advertising platform like its parent company Facebook. Instagram has almost 1 billion users.
Instagram has changed the way we operate on social media. From pictures to reels to stories and how we advertise on Instagram through visual content.
Suppose you have already exhausted all your digital marketing channels and opportunities and simply looking to start a new marketing channel. In that case, we are here to guide you on a step-by-step process to advertise on Instagram.
Why Advertise On Instagram?
With Instagram advertising, digital marketers are at liberty to post advertisements directly from their accounts compared to paid advertising. Digital marketing agencies can also choose where the advertisements appear and who sees them.
All you have to do now is determine how much money you want to spend on advertising, where you want to send visitors who click on them, and who you want to reach out to.
The following are some of the advantages of employing Instagram advertisements for your business:
Easy to use platform.
Detailed reporting so you can keep track of your progress.
While a business or individual may choose to promote for various reasons, Instagram advertising is frequently used to increase brand awareness website traffic, create new leads, and move current leads along the funnel (and hopefully towards converting).
What works on other social media platforms may not work on Instagram. For example, text advertising isn't allowed on Instagram because it's such a visual platform. So to reach your audience with Instagram advertisements, you'll need an image, a series of photographs, or a video (which can be accompanied by text).
Is Instagram Advertising Right For Your Business?
Instagram does cater to a younger demographic, with most users lying between 18 and 29, followed by those aged 30-49. (28 percent ). Only 11% of Instagram users are between 50 and 64, while only 4% are above 65.
Is Instagram the perfect platform for your business? That depends on your product or service, as well as the audience you're seeking to reach.
Like many other social media advertising platforms, Instagram allows you to target certain genders, age groups, places, hobbies, habits, and more. That is because Facebook owns Instagram, you can target audiences using data from Facebook.
Advertisers should focus on that Instagram uses Facebook's demographic data to target advertisements to the right people. Because Facebook already has a long history and extensive demographic targeting capabilities, advertisers wishing to target a particular population may find the feature quite useful. For example, If you're in a visual or creative sector, such as restaurant marketing or handicraft marketing, Instagram advertising may be very effective.
Why Should Businesses Consider Instagram Ads?
The platform allows anybody to promote.
Instagram offers a variety of advertising options, including Stories, videos, IGTV, and Shopping advertisements.
Whether you're looking to raise brand exposure, improve website traffic, increase sales, or increase e-book downloads, Instagram can help you reach a large audience.
Post advertising appears identical to any other shared post on Instagram, making them feel less intrusive.
The possibilities for audience participation are endless. For example, businesses can connect with their customers in the comments section of their images.
How Much Does Instagram Ads Cost?
Instagram Ads pricing depends on a range of factors. Therefore, there is no typical benchmark pricing. However, the following are some cost considerations.
The Target audience
Type of Business
Time of the year
Positioning of the ads.
What Are The Types of Instagram Ads?
Which one is best for you is determined by various criteria, including the product or service you're selling and the purpose of your marketing effort.
Video Ads
Video Ads can be seen in both Instagram Stories and the regular feed. When they auto-play, they have the extra benefit of grabbing attention through motion, even if the user's sound is turned off.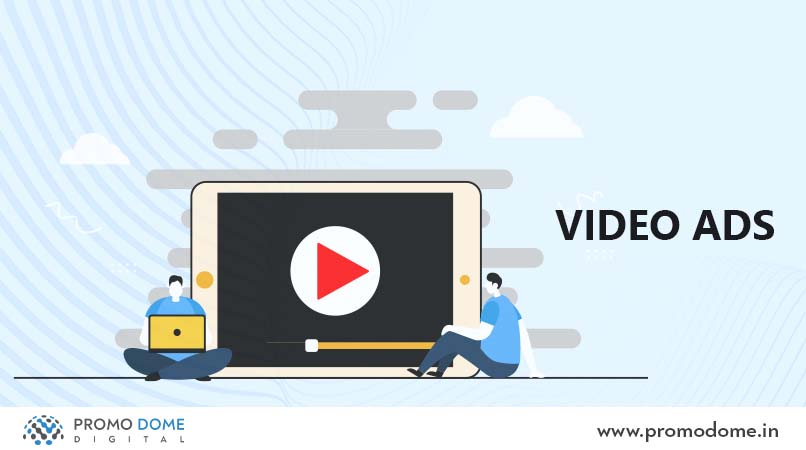 You have the option of posting an ad for as little as a second or as long as sixty minutes or anywhere in between.
Photo Ads
A single image in square or landscape style is used in a photo ad. In terms of visual assets, they are the simplest to design because just one shot is required. An Instagram photo ad seems to be a post from any of the accounts you follow, but it will have a little "Sponsored" notation in the corner to indicate that it is an ad. A call-to-action button at the bottom of these adverts directs users to a specific URL or your Instagram account.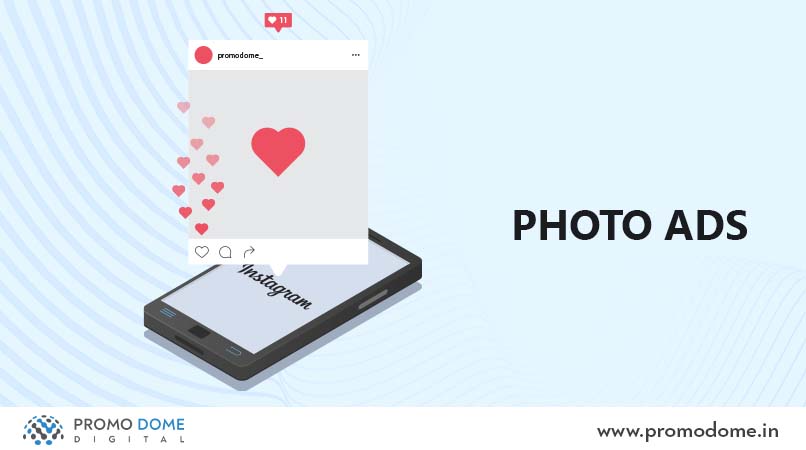 Keeping things basic might help you stand out and catch people's attention as they scroll through. These are great if you have a powerful image to convey your point.
Carousel Ads
These can feature anywhere from 2 to 10 videos and photos that users can swipe through. In addition, they can display in the Instagram feed and Instagram Stories, with a call-to-action button or a swipe-up link that directs viewers to your website.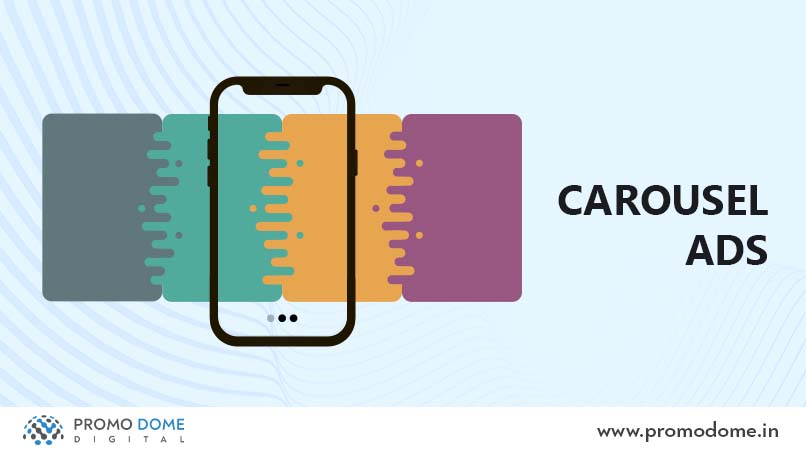 If you're undecided about utilizing photo or carousel advertising, consider what you're attempting to market. Avoid thinking about carousel advertising as a technique to cram more photographs into a single ad. Instead, they should work as a team and make sense as a whole.
Stories And Reel Ads
Instagram Stories appear only for 24 hours. You can also use stories to promote your business, like photo ads or video ads. But the only difference is stories disappear after 24 hours, whereas photos and videos stay in the feed until you delete them. Stories ads are strategically placed so that your target audience sees the content while browsing through the stories from their account.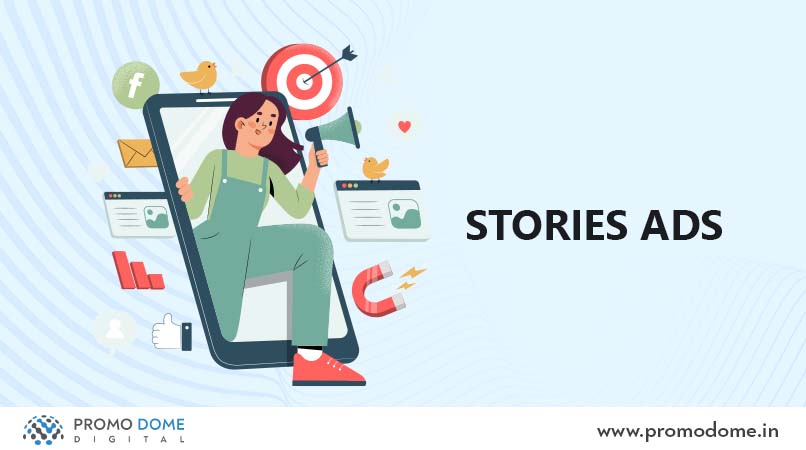 Instagram reel advertisements are commercials that appear between reel videos on the platform. Instagram reel ads may last up to 30 seconds and loop across the whole vertical screen. You may think of them as Instagram's TikTok format.
If you have eye-catching and exciting short video content that people will connect with and share, you might want to employ this Instagram ad type.
Collection Ads
Collection ads are similar to video ads in that they display as a video on a user's feed. They are, however, made up of still photos that play like a video slideshow. In addition, audio and text can be added to your Instagram collection advertising.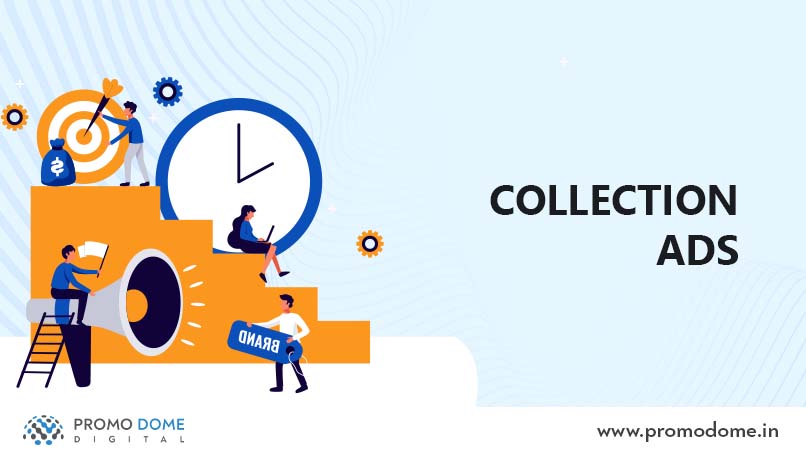 Ecommerce firms should employ collection advertisements since they allow customers to buy things immediately from the ad. When a person clicks on the ad, they're sent to the Instagram Instant Experience Storefront, where they can learn more about the product and buy it.
Conclusion
Instagram advertisements may help you improve your social media marketing game by boosting the number of people who see a particular post or expanding the audience you reach organically. If you notice that your consumers are on Instagram, you might want to consider using Instagram advertisements to reach out to even more of them. You may communicate your brand stories using a variety of picture and video formats. Choose the one that best suits your content and target audience.