Digitalization has made a lot of things easier. Earlier, 'what is brand awareness' would be a question that haunted all creators and entrepreneurs. More than that, how to create brand awareness was also something everyone worried about. But these questions have become much more answerable now with the world and businesses going digital. If you want your business to succeed, you need to bring it into the eyes of the masses.
We will get to the steps of brand awareness, but before that, we must understand what is brand awareness.
What Is Brand Awareness In Marketing?
Brand awareness is the result of branding your products or services the right way. Branding is an essential step in marketing as it focuses on creating a strong brand image in the minds of the audience. It includes giving your brand a unique look, voice, and motto with the help of brand colours, a unique logo, and a design. Customers will know and recognize you because of your branding, and they will also use this to compare your brand to that of your competitors.
So branding is very important in marketing and will help you create that brand awareness that you need in marketing for your product or service. Digital marketing agencies like ours help you through your branding journey and make your brand presentable in the public eye.
How To Increase Brand Awareness With Online Display Advertising?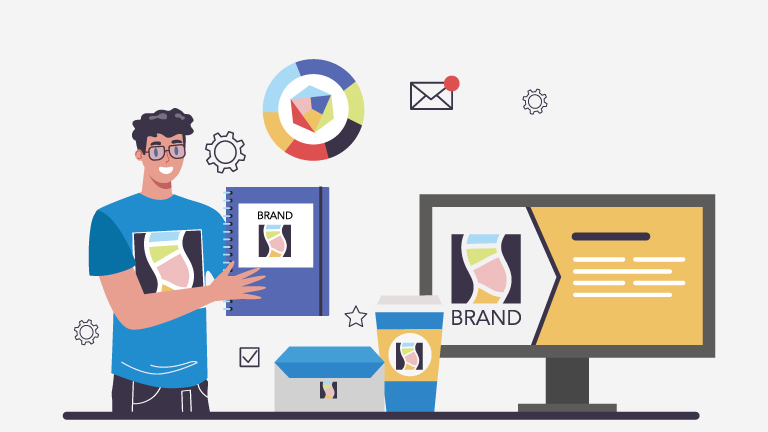 Online Display Advertising is a very important form of advertising for building brand awareness. Depending on the brand and the product or service it promotes, online display advertising can be used in various ways. Adding graphics, logos, or even the face of a product to an ad to be displayed online can put the brand in people's sights.
Anyone new to the topic of branding in marketing will be confused about how exactly to start. Working with a digital marketing or advertising agency like ours can help you through your process. But to give you the gist of things, here are the essential steps you must follow to increase brand awareness:
1. Decide On Your Target Audience
The first step is always the planning and decision-making stage. If you are determined that your objective is digital awareness for your brand, then the next step is to determine which audience you want to target. The best way to go about finding your perfect audience would be to create a buyer persona. This will help you not only mark down your ideal customer, their age, gender, and demographic but also help you understand their pain points and work on a solution.
2. Create Ads
Once you understand your buyer, you can start to understand what would be the most effective approach for them. Depending on where your audience spends most of their online time and their pain points, you can create ads for that particular platform and regarding their particular problems. You must also keep these ads very precise and to the point. Less text and more easy-to-understand visuals work the best. To create a sense of curiosity in the minds of your audience, it is important to not give away your entire message all at once.
Basically, make high-quality visual ads that the user will be interested in clicking on. And make sure you are redirecting them to the right place where they will get the answer to all the questions that popped into their heads after seeing your ad.
3. Use And Study Metrics
Your initial campaigns will act more like trial and error rounds than bring you solid conversions. So ensure that you are tracking the performance of these ads and using that to make your further decisions. If you are advertising using Google or Facebook ads, these metrics will be readily available. You can even work with an advertising and marketing agency that will take care of all these technicalities. The performance will be easily tracked and presented to you to make future decisions according to your goals.
Conclusion
Now you know what online display advertising is and how it helps with branding in marketing. Basically, when your brand or business is still new and you want to reach a wider audience, this type of digital marketing comes in handy.