Affiliate Marketing is now the most popular new business idea. Several Young entrepreneurs are now starting an Affiliate Marketing Business as a side hustle. It is a great business opportunity for people with a wide network and followers. However, you can always start from scratch and grow your affiliate business through social media, youtube, et cetera. With time this can be turned into a full-fledged affiliate marketing business with loads of revenue and scope. Whether you are a new affiliate marketer or an established one, I have got you some of the best affiliate marketing programs in India today.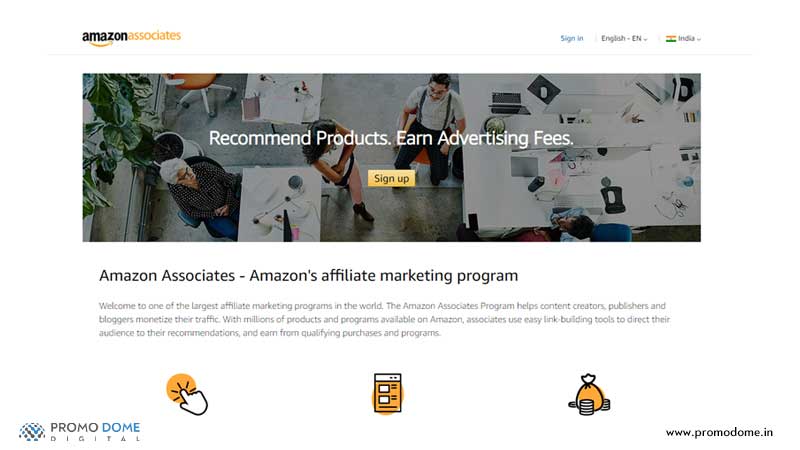 Now, who hasn't heard of Amazon? The Great eCommerce conglomerate. Their Affiliate program is a great one for beginners because of Amazon's Goodwill in the market. Amazon provides a 10% commission on their referrals and you earn a pretty good amount because of the high conversion rates. Several bloggers and content creators are affiliate partners with Amazon and use easy link-building tools to grow their affiliate marketing commissions.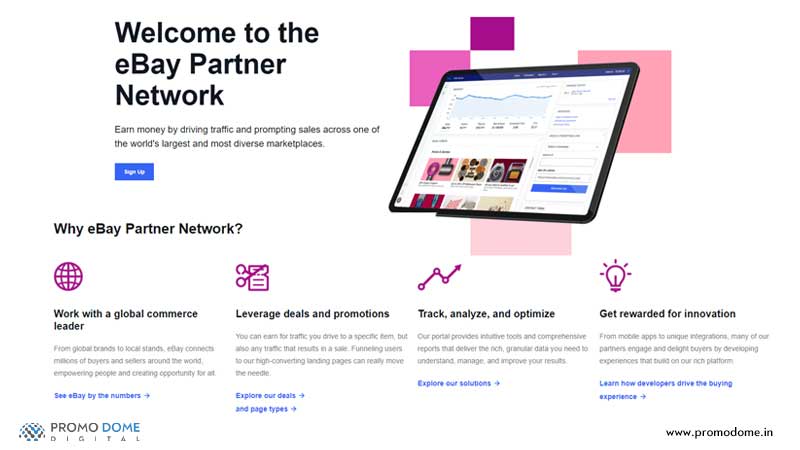 eBay is another huge eCommerce platform that offers a 4% commission as well as a sellar incentive credit when the referred items sell. The eBay partner network is very easy and absolutely free to join. eBay offers simple tools to create your affiliate links and share them with your network. You can easily generate a good amount of revenue with a huge amount of people buying and selling on eBay.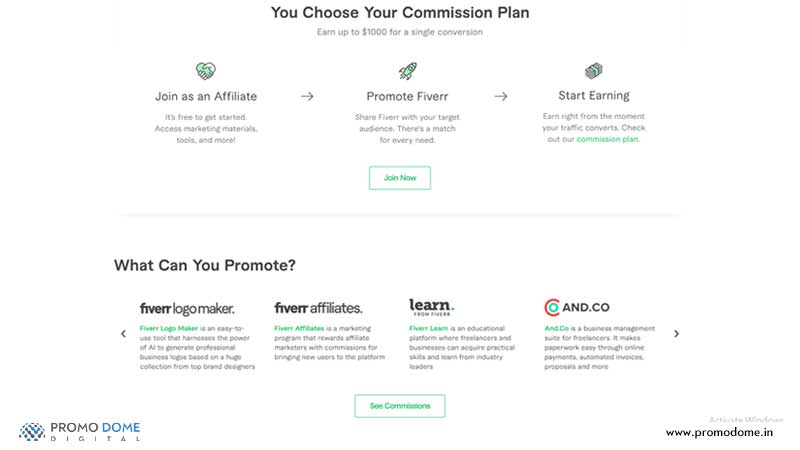 The Fiverr Affiliate Program is another great program for beginners. The program provides several tools to help you reach your network effectively and grow your affiliate marketing business. Fiverr has several services that are in huge demand. They also have several domains like Fiverr logo maker, Learn from Fiverr, et cetera that your can market for the best returns. Fiverr has attractive commission plans that range from 10% to 50% based on the services you promote. The commission can be anywhere from $15 to $150 for a single referral. It is one of the most promising affiliate marketing programs on the market today.
Flipkart's affiliate program has a range of commissions based on the product category. The best part they even pay out commissions when an existing customer is referred to a product through your affiliate link. They also have some brilliant affiliate tools that assist you in marketing their products more efficiently. You will also receive a commission of 18% for referring Flipkart groceries in certain areas of the country. However, there are a few specific categories for which Flipkart doesn't payout any commissions.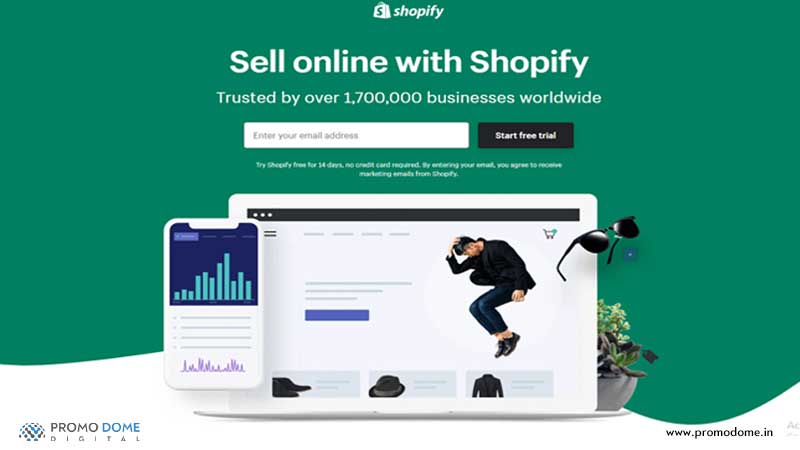 Shopify has a very helpful and dedicated affiliate program for affiliate marketers. They provide affiliate partners with the resources that help them develop their content and optimize their referrals. You can also check your performance insights through your personal and get access to Shopify's library to help you grow your affiliate marketing business. The program offers a commission equal to the customer subscription fee for the first two months to Shopify Affiliates.
These were the five best affiliate marketing programs in India that would help you grow your affiliate marketing business efficiently. I suggest you make use of these amazing affiliate marketing programs in the right manner to generate an amazing source of revenue for yourself. For more information on the best social media platforms to market your business check this out.