Lead generation is one of the first steps in the process of sales. Most businesses solely run on the number of sales they do, which is what makes lead generation so important. In this article, I will tell you what is lead generation and why it is so important for a business.
When it comes to generating leads, businesses spend large amounts of money in the process aiming to get the highest number of leads possible. However, no matter the number of leads coming in, the only thing that makes a difference is how many of those leads are converting into customers. Most businesses focus on generating more and more leads as opposed to putting efforts into getting the most relevant and easily convertible leads. So let's find out what is lead generation and why generating quality leads is so important.
What is Lead Generation?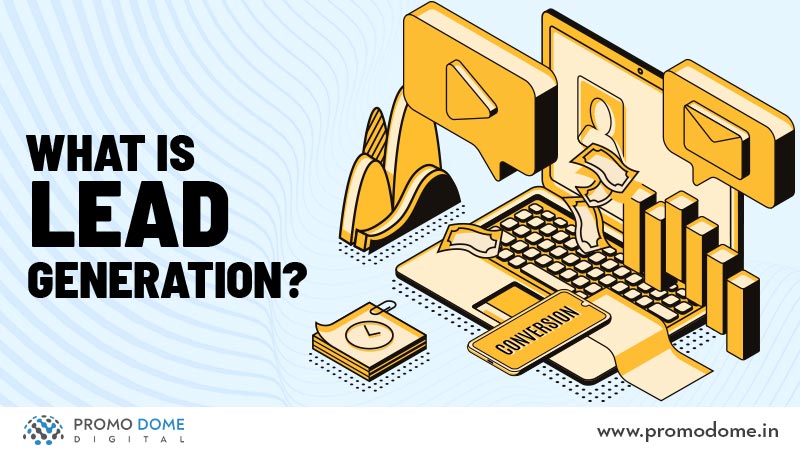 Lead generation is the process of finding more and more potential customers for your business. There are several ways to generate leads but one needs to ensure the leads that are generated are quality leads that are interested in the products and services you have to offer. This practice is better for sales and will save huge sums of money for the business. Lead generation is possible through various platforms. Though traditionally the process was very slow and untrackable, now due to the advancement of technology and the number of tools available on the internet, the process has become much more targeted, trackable and result-oriented. Lead generation is possible with the help of several strategies, let's find out about the ones that are most commonly used by businesses.
Traditional Lead Generation Ideas
These strategies are the ones that were widely known and adopted by businesses before the existence of the internet. However, they are still used and result in several leads, just not as much as they used to once.
Pamphlets
Pamphlets are distributed with the details of the business at places where the target audience of a business is found. This process is not really trackable and is generally considered a quantitative approach towards lead generation.
Newspaper Ads
Newspaper ads were a big deal back in the day and played a great role in lead generation, however, now they are used to appeal to the older generation of society.
Events and seminars
Any event or seminar where you think your target audience might visit can be a great place to get leads because here you will get to personally meet your leads. You will find several leads and also get a chance the deduce whether the person is interested and worth pursuing.
Online Lead Generation Ideas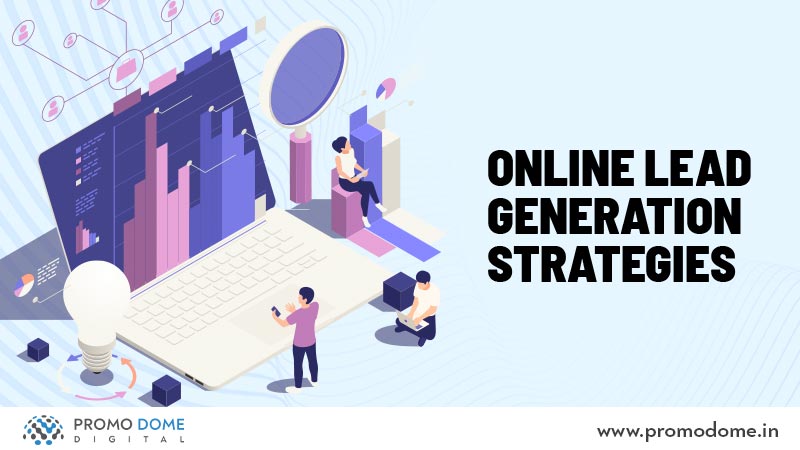 These are the strategies that are most commonly adopted by businesses to get ahead of the competition. They are easily trackable and help you find the best leads for the least amount of money.
Google Lead Generation Ads
These are the ads created on Google Display Network and Google ads for the purpose are called Lead generation ads. These ads are specially created to target potential customers and use AI learning to appeal to them.
Social Media Marketing
Social media marketing refers to the use of social media for generating leads. Now, this can be done organically as well as with the help of social media ads. Social media ads are a great way to generate leads because of the amazing target audience filters offered by social media platforms. With these filters, you can make sure your money is spent efficiently and that your ads reach the right people.
Blogs
Blogs are an organic way to generate leads. Here you need to use SEO to generate leads. The process is simple however a little tough to execute. All you have to do is research the most commonly searched keywords related to your brand and write SEO-optimized content using those keywords. Kind of like what I am doing right now. And voila, if done properly, your content appears on the top of the search list and you attract an organic audience towards your website and get potential customers.
Why Quality Lead Generation is Important?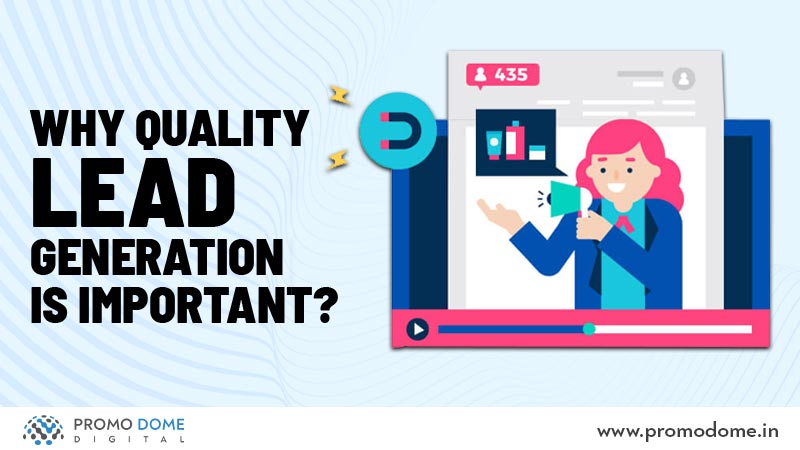 Let's say you have a business of baby clothes and are running campaigns on Facebook. Naturally, you wouldn't want to run ads for everyone because that would be a complete waste of your money. Instead, you would like to make sure your ads are shown to the people who have recently had children. That is exactly why quality lead generation is so important. Most people spend their resources on generating a large number of leads. The right practice would be trying to find the most easily convertible leads. With these techniques, you can get the best leads for your business that are already interested in the products and services that you deal in.
Now that you know what is lead generation, the best ideas to generate leads, and their importance, it's time to use these ideas and find the best lead for your business in 2021. For more information on lead generation strategies, check this out.