Online Marketing is the need of this century. All online marketing activities have the end goal of reaching more customers and growing the business. But there are several other ideas and messages that online marketing is used to convey to the world. Online Marketing is a simple but broad process that involves every marketing activity that occurs online. And therefore, today we'll find out what online marketing is and what are its key features.
What is Online Marketing?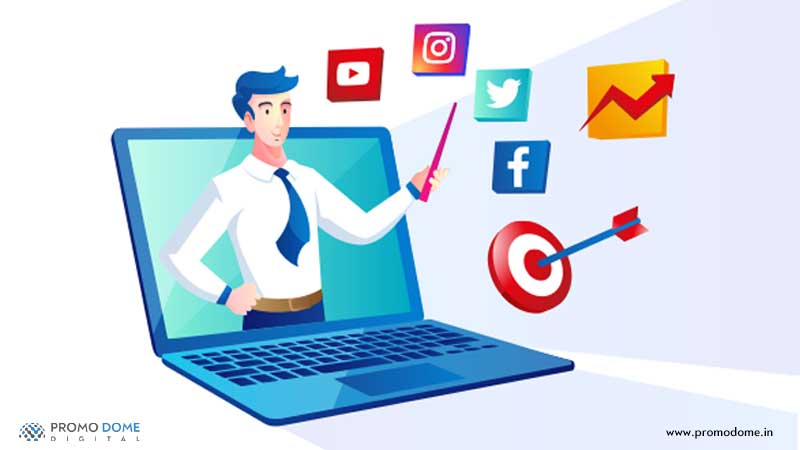 Online marketing is the process of using online channels to spread the word about a company's existence and its products or services. Online marketing is now used all over the world to make more and more people aware of a brand's products and services. The end goal of all marketing activities is, naturally, to attract more customers and leads for the company. However, it can also be directed to market a campaign or a CSR activity or even a good word about the company. All online efforts that are directed towards the ultimate goal of getting more customers for brands that exist both online and offline are called Online Marketing.
SEO

SEO is the process of Optimizing your Website in a way that makes it easier for people to find it on search engines. Now, SEO refers to Search Engine Optimisation. Under this, you use various methods and techniques in the content of your website along with the code of the website so that it makes it easier for search engine bots to read it. The search engine bots crawl through your website to find out the most relevant content to present every time user searches for it. SEO makes it easier for these bots to index your content. the bots then rank your website on the search list based on a number of factors SEO helps in using these factors efficiently to make sure the website appears on the top of the search lists.
SEM
Search Engine Marketing is the process of running ads on search engines and websites to get more and more audiences attracted to your brand. Now, these ads are classified into different categories PPC ads, CPM ads, Et cetera. You need to plan your ads based on your target audience and accordingly choose the relevant keywords to show your ads. The most common platform used to execute search engine marketing is Google Adwords. Google Adwords help you with choosing the right keywords and target audience for your business. SEM is a great strategy for new brands to enhance their brand recognition.
Video Marketing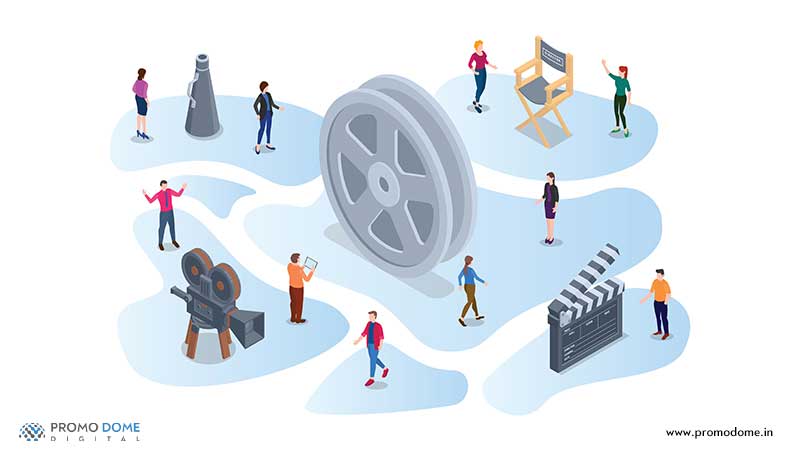 Video Marketing is the practice of online marketing with the help of videos. It can be used for anything from introducing new products, services, customer engagement, launch a campaign, or even a competition. The best platforms to execute video marketing are YouTube and Instagram. Although other social media platforms can be used for it Youtube is the leading online video platform today.
Content Marketing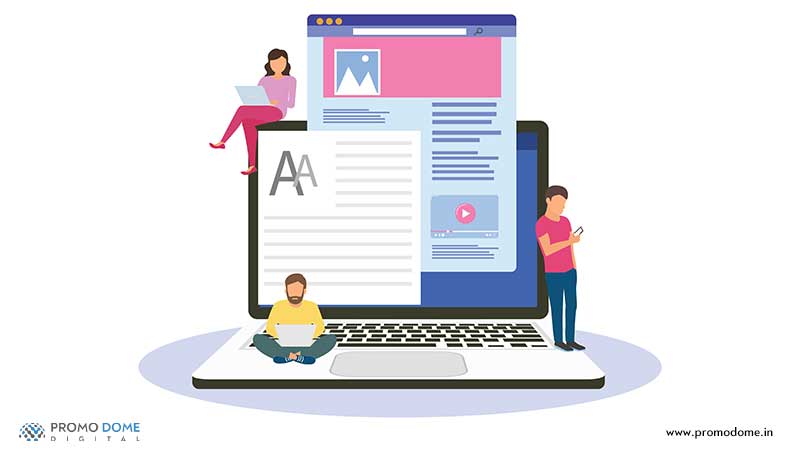 Content Marketing is a brilliant technique used to enhance your brand's recognition. It mainly focuses on publishing content for a focused online target audience. This content can be blogs, stories, descriptions, etc that get users to read and engage with your website. These blogs comprise several relevant and widely searched keywords, which then rank on search engines providing information to the people looking for relevant content. This indirectly increases traffic on the website and generates more leads. The biggest brands content marketing to grow their organic traffic and brand recognition.
Social Media Marketing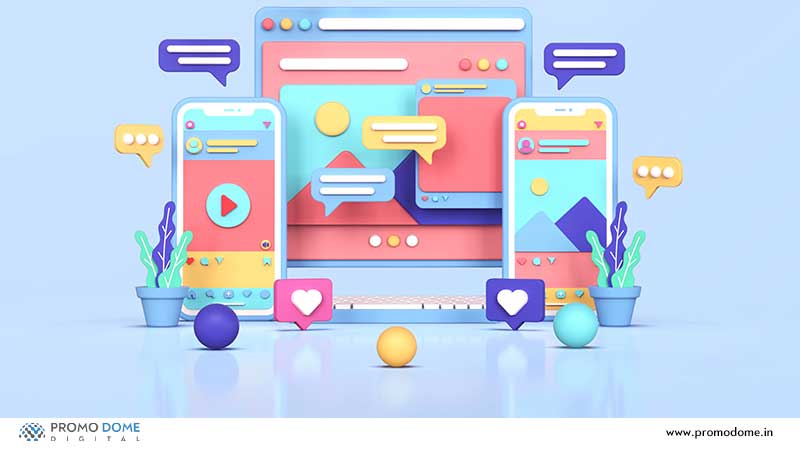 Social Media. The invention of the century. The best thing to happen to introverts since the sudoku is also the best thing that happened to budget advertising. Before social media, advertising meant spending millions of dollars to buy expensive spaces on billboards and producing tv commercials. Today advertising has completely changed. Social Media ads, Google ads, and whatnot have made it easier to launch budget ad campaigns. It is not just about ads though, it's also about customer relationships, engagement, and brand recognition. Social Media Marketing refers to using social media platforms to interact with your customers and also to discover potential customers with the help of social media ads and trendy, engaging content.
Email Marketing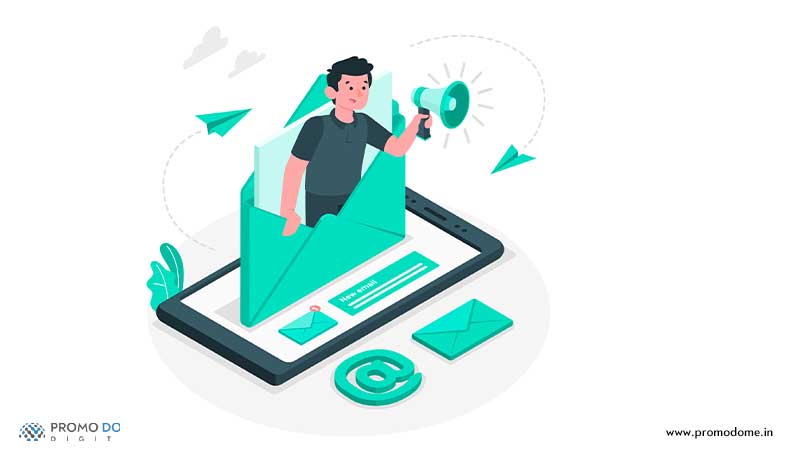 Email Marketing is one of the best marketing strategies used in online marketing. You can use it to gain new customers, of course, but also to let the current customers in on new offers and coupons. It is has a really good response and conversion rate. Evidently, famous brands commonly use Email Marketing to enhance their customer base and engage with their current customers. Email Marketing is now easier with the amazing email marketing tools available on the internet like MailChimp, constant contact, etc.
Online reputation management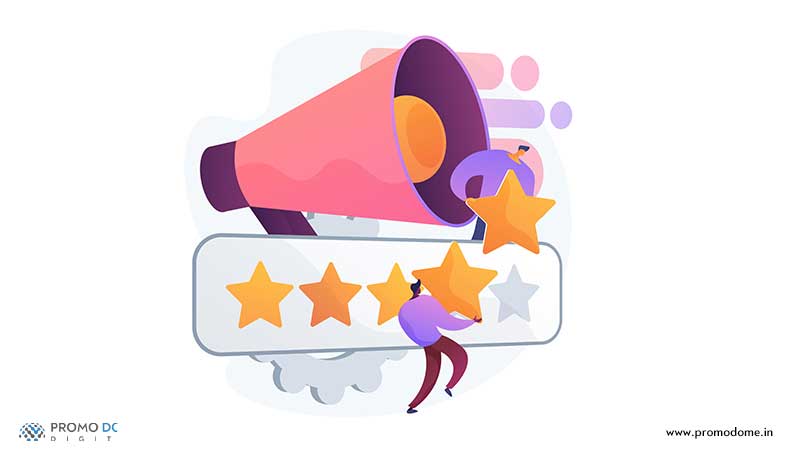 Online reputation management is one of the key features of online marketing. It is a key feature because this is where all the previous efforts that go into online marketing can be disrupted because of poor online reputation management. ORM includes several strategies that work to maintain the reputation of a brand. It involves responding to the customer's reviews and complaints in a positive way, solving their issues, running ads of CSR campaigns, and getting more positive reviews.
To conclude these were the key features of online marketing. Online marketing is imperative for all businesses today and needs to be carefully executed. Consequently, using the above-mentioned strategies efficiently you can grow your business for the better and get more customers. For the best strategies to build your eCommerce Business in 2021 check this blog.