Creating a website is easy, but maintaining its position on Google is challenging. Backlinks play an essential role in climbing the higher ladder on the search engine. Therefore acquiring superior-quality of backlinks for your website is on your mind, and that's one of the reasons you are looking out for a free backlink checker.
But gone are the days when you depend on one specific tool to meet all your SEO requirements. Therefore we have listed below a list of free backlink checker tools you must try.
List Of Free Backlink Checker Tool (Free & Paid)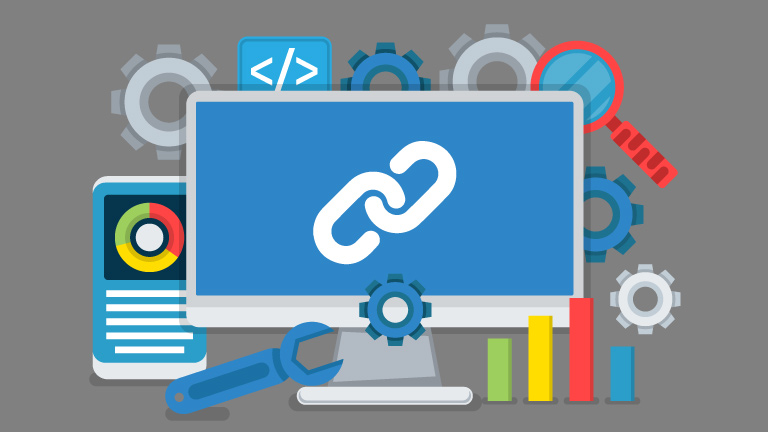 Here's a list of free backlink checkers that will provide an overview of the performance of the SEO backlinks on your site:
Semrush
You don't need to have the expertise to use the Semrush tool. Since search engine optimisation is a challenging process, this tool helps you observe the current trends in your industry. Semrush is a free backlink checker online that helps improve your page and evaluate the on-page SEO for your site. Here are some tools and report generators that Semrush possesses to have an immense understanding of your site's performance:
Keyword research.
Link Building.
Tracking ranking.
On-page SEO.
Technical SEO.
Competitors analysis.
You can try Semrush for free and then choose the best plan for you. Their pro plan costs $120 per month, guru plan for $230 per month. They also provide a customisable plan for business organisations that costs around $450 monthly.
Ahrefs
The list of free backlink checker tools is incomplete without Ahrefs. It allows you to view the top 100 backlinks to any domain or web page. Making an account with the service will get you access to backlink analysis and an anchor text analysis of your website.
Ahrefs is a programme that may thoroughly examine the backlinks pointing to any domain or website. The Ahrefs backlink checker is renowned for displaying information like:
Providing the do-follow and no-follow list.
Domain rating for your site.
Current and removed backlinks.
Google Search Console
Backlinks are an SEO element that hasn't altered much over the years. You can find the best backlink for your website by using free backlink checker tools.
The quantity and calibre of backlinks to a website or page are one of the most important search ranking factors. The best characteristics for gaining an advantage over your rivals in search engine optimisation are backlinks. You must therefore have access to the best free backlink tool like the Google Search Console. The backlink checker will assist you in:
Finding new chances for link building.
Learning about the link-building strategies of your competitors
Monitoring the development of your backlink profile.
Seobility
A web-based SEO tool called Seobility helps to build stronger, more resilient websites. In each of Seobility's three daily backlink inspections, a maximum of 400 backlinks can be seen at once. As a result, even though there are only a certain number of backlinks that are visible, only the finest ones are displayed when browsing the list. Each link also includes additional data, such as anchor texts, do-follow/no-follow traits, link types, and associated URLs.
The attributes of Seobility include:
At the top, there is a brief description of the backlink profiles, including domain rating, number of backlinks, best links, etc.
It is simple to manage material and conduct audits.
A user-friendly dashboard makes it possible to use backlink-checking tools.
BuzzSumo
Although Buzz Sumo is a paid service, it offers in-depth knowledge on who is linking to your rivals' material, how that content performs as a result of those links, and which pages are shared most frequently. Not only can you uncover link chances, but you can also learn what kinds of content get the most links.
Links are crucial to your site's success. Utilise the tools by BuzzSumo to monitor your own link profile and keep a close eye on your competitors' websites to identify links that can help your site grow.
Conclusion
Not all tools on the list are free backlink checkers; some are paid. So you can use a combination of different tools that match your backlink research requirements. Hiring a digital agency is one of the easiest ways to get your SEO game on track. Most agencies have experts that offer a detailed analysis of your competitors and provide the right backlink strategies for your site needs.