Google Trends isn't just another SEO tool in the market. For businesses looking to establish a strong digital presence, you must know how to use Google Trends. It is a handy tool that allows you to see the trending keywords of your target market.
You can use this powerful tool to discover valuable insights and refine your marketing strategies. It also helps to find the potential interest your target audience is looking for.
Let's look at the top 5 ways of how to use google trends and the ways you can integrate it with your content strategy.
7 Ways To Use Google Trends In Your Content Marketing Strategy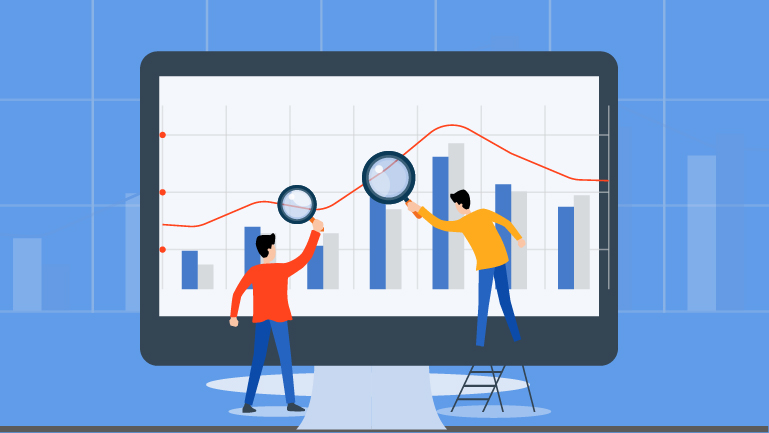 Although a simple tool, you can leverage Google trends in different ways to improve and optimise the content strategy for your business.
1. Find Trending Topics
Looking for trending topics that your target audience is searching for and curating your content strategy around those topics is a great way to attract a sea of potential customers. Whether you are a service-oriented organisation or have a product to sell, users are scowling the web to meet their requirements. Google Trends lets you see the recently trending topics across any geographical location. Knowing what your users are searching for helps you plan your content ideas, identify unique angles and stay relevant as a brand.
2. Gain Insights Into Your Target Niche
Whether you have a particular niche or target a broader market segment, Google Trends help you to analyse the performance of the keywords of any particular niche. You can set a customised date range to see whether the search volume of specific keywords is rising or declining. You also get to see the seasonal trends of your market that help you to adjust and tweak your content strategy, thus capitalising on sales according to the trends. When you analyse the performance of different keywords of your market, you can gain a significant perspective of how your business would perform throughout the year. If you are a startup selling some product, knowing the search volumes of the relevant keywords helps you to see if it is an idea worth starting.
3. Optimise For Local SEO Strategy
Knowing how to use google trends allows you to access the keyword popularity worldwide or across some subregion, metro area, or city. For example, you have an adventure sports business. People in tier 2 or tier 3 cities are less likely to be interested than users in metro cities. So, you can optimise your content and SEO strategy to match local needs with high chances for conversions.
Google Trends also shows results based on searches in a specific city only. So once when you know where most of your target audience lives, you can delve deeper into the search patterns and find related search terms and topics that you can use to refine your local SEO strategy further.
As a local business owner, you might want to know what's trending in your area rather than nationally or globally. Therefore, you must optimise your regional SEO strategy to get large volumes of traffic and increase your conversion rates.
If you find it overwhelming, you can take the help of a reputed digital marketing agency. Their team can make it convenient for you to optimise your content strategy to suit local SEO needs. You can also utilise the SEO optimisation checklist to boost your site's organic traffic.
4. Using Google Trends For Keyword Research
Google Trends helps you to find a host of keywords related to trending searches. For example, you have a bakery business. You may want to know the relevant search terms your target audience uses when surfing the web. You can write a blog post, label your product categories and know the appropriate keywords to target while creating your marketing campaigns. It also complements your paid marketing efforts because you can reach the right audience with content that resonates with them.
5. Monitor Your Competitors
One of the most significant benefits of Google Trends is that it allows you to monitor your competitors' search volumes and see how your brand stands up to the competition. Analysing what's trending on your competitors' sites helps you better understand the content that also has the potential to work for your business. The tool allows you to compare up to five search terms or competitors. If you find specific competitors growing faster, you can analyse their marketing channels, content strategies, and popular keywords. You can use this information to develop steps to improve your growth prospects.
6. How To Use Google Trends For YouTube?
Although Google Trends is typically used to enhance your website's performance, you can also use it to improve your YT reach. Set the search mode to "YouTube". You will come across the top trending keywords your users use while browsing the video platform.
Put a keyword whose search trends you want to analyse. Look for the trends in the past weeks or months. Is your target audience still interested in those topics? Scroll down to related topics and find queries that tend to perform better and what topics are currently popular. The related queries can help you brainstorm ideas for your video content and improve your YouTube content marketing strategies.
7. Update Content With The Most Recent Search Terms
Content is King if you want to establish a solid digital brand presence. When you remove outdated content on your website and replace it with new details, you increase the odds of attracting more traffic. Users like to read the most updated content while surfing various websites. If you see you are losing your position on the results page, look for the trending keywords of your target market, infuse them in your current marketing strategy, and you will see an increase in your website visitors. In addition to this, you can also come up with great blog ideas and increase web traffic while enhancing your content marketing approach.
Conclusion
Google Trends is a helpful tool for discovering the most trending topics across different regions. Whether you want to refine your keyword research process, monitor your competitors, or optimise your SEO strategy, you can leverage this tool in many ways. It can give you insights to help you stand out from your competition. You can also find a host of complementary verticals that allows you to expand your product or service catalogue. It further helps to skyrocket your web traffic.
Businesses cannot afford not to know how to use Google Trends in this digital era. If you want to dominate your marketplace, this is the time. If this looks like a lot of work, we are here to take that burden off and help you reach your digital destination faster than you think.