Mobile-friendly interface plays a significant role in bringing traffic to your web page, as more than half of the traffic comes from an accelerated mobile page. So, if you are a web page owner, you can use your SEO tools to see where your website generates the most traffic.
You must know the steps to keep your website mobile-friendly if most traffic comes from amp. Here's the blog that will help you know how to keep your website mobile-friendly using accelerated mobile page tips.
How To Make Mobile Friendly Website?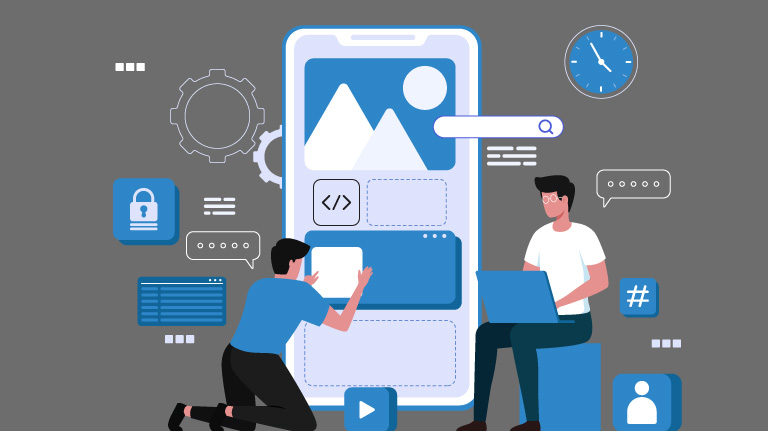 Making a mobile-friendly website means giving your audience a free hand to access your website content through their phone hassle-free. You would have heard about creating a responsive layout. Well, that is one of the things you need to look after when you want to design a website that fits every device. Here are some of the other productive methods to pull it off.
Create A Responsive Layout
Creating a responsive layout helps the user access the website and fits on any device effectively. Responsive designs are adaptable to various screen sizes, so we see the two-column layout on desktops and one on phones. Google prefers ranking responsive layout higher than anything else. This is one of the essential; reasons you must create a responsive layout.
Advanced Website Speed To Bring Accelerated Mobile Page Traffic
Nobody likes to wait, especially for a website to get loaded, and just so you know, websites that load faster than others have a higher conversion rate. So, if you want to increase your website's conversion rate and views of an accelerated mobile page, advancing your website speed is a must.
Lessen Pop-Up Implementation
Pops-up works best on desktops as they have a wide screen. But on mobile phones, you can face difficulty accessing the information because of the pop-up. Even if you try to remove the pop-up using the X (cross icon), you cannot, as that is probably not visible.
Use Understandable Font To Increase The Accelerated Mobile Page.
On the desktop, if the font is small, we can simply press the ctrl + keys to make it big; on mobile phones, we cannot do it, which makes it less mobile-friendly. Therefore, you must see if the font is understandable and easy to read while uploading content. Then, you can use your phone to figure it out and make it mobile-friendly.
Free Up Your Web Design
We mostly clutter our website with too many ads and call to action. It seems well on our computers, but it can make it difficult for users to navigate our website on mobile phones. To be honest, it can also increase the bounce rate of your website, which is not a good sign if you want to increase organic traffic.
Keep buttons Size Convenient To Increase Accelerated Mobile Page Traffic
Since mobile screens are smaller than desktops, big buttons occupy more space on the screen, which makes you unable to use the website. Therefore, keep the convenient size button so your website remains mobile-friendly.
Avoid Using Large Image File Size
Images with large sizes can create a loading problem on your website. So before adding images to your website, compress their size and limit the downloading speed. This helps the website to load faster. You can use the compression tool available online. It will hardly take a few seconds to compress an image.
Do Updation Rigorously For Accelerated Mobile Page
While updating the content on the website or making code changes, we don't see any problem. However, a silly mistake can also change the complete structure of your website. So, it's crucial to make the updation rigorously. See if the interface got changed once the updation is done.
Avoid Using Flash To Make Your Website Mobile-friendly
If you are keeping Flash on your website, know that it can make your website slower as the animation takes time to load. Instead, using HTML and CSS to create a mobile-friendly website would be better.
Check The Website Interface On Mobile Daily
You can do all of the tips mentioned to create a mobile-friendly website. However, checking the website on the phone after making the changes is necessary to know if the site is working fine. So, make sure to do that.
Conclusion
Knowing how to create a website is fine. But creating a responsive website is all one needs to learn if they want to monetize their website. Since we cannot access our laptops and computer outside, we use mobiles to browse things. So we need to make the mobile-friendly website as on a website, more than 70% of traffic comes from an accelerated mobile page.