If your business lacks visibility on Google search results, considering schema markup is essential. Due to a lack of awareness about schema markup and its advantages, numerous business proprietors are overlooking an opportunity to boost their website's performance. Schema markup is a structured data vocabulary that is added to your website's HTML code. However, the remains, why is this?
This blog will explain what schema markup is, its types, and its importance in web development.
What Is Schema Markup In SEO?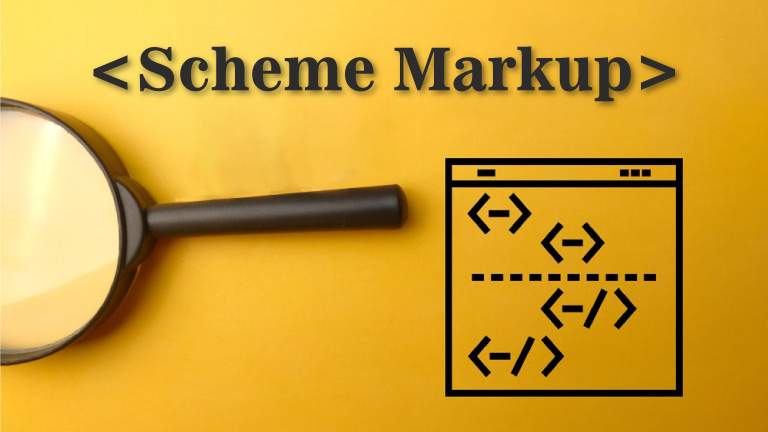 Scheme markup, also known as structured data, is a language used by search engines to understand your page's content. This is like the semantic vocabulary code that aids Google in identifying the content of your website. Scheme markup creates an enhanced description that looks like a snippet on the Google search result ranking page. This scheme markup has the ability to increase your ranking score.
The scheme is used for different types of websites. This includes businesses and organizations, events, products, recipes, descriptions, reviews, and videos on the result page.
Types Of Schema Markup
Schema markup is code that describes the content of your website that all major search engines understand. Here are the types of scheme markup that you have most likely seen on your result page.
Article
Breadcrumb
Event
How-to
Job posting
Logo
Product
Q&A
Review Snippet
Video
A website with scheme markups like products, jobs, events, and education site schemes has a higher possibility of appearing on SERP. If you want to stand out your website from your competitors, choosing the right scheme can help you increase your ranking score. You need to choose a scheme markup that matches and is beneficial to the type of content you publish.
What Is The Recommended Format For Implementing Schema Markup For Small Businesses?
Increasing the ranking score is the ultimate goal of every website owner. Selecting a scheme markup for your page can help you improve your SEO performance. There are some bunch of scheme markups every small and midsize business should have.
1. Organization Scheme Markup
The organization scheme markup includes significant information about the company. This scheme appears on the right side of the screen with the company's details you have searched for. It has the company's description, contact details, headquarters, and founder's name with social media profiles. Adding this scheme markup provides specific benefits to your business. This includes brand recognition, social media followings, and reputation management.
2. Local Business Schema Markup
Adding local business schema markup when you have a small business is crucial. This is because Google knows when a user is searching for a local offering and ranks the sites accordingly. This schema markup is used in Google Maps when you search for a place. It conveys the rating, address, opening-closing times, and calling options. For example, If you search for "best physical therapy near me," the result shows you all the therapy clinics with the map chart top of the screen showing which clinic is located where. This scheme markup helps your visitors discover you quickly.
3. Breadcrumbs Schema Markup
Breadcrumbs and schema markup help the search engine understand how your web content is related to the site. With this, users understand how the content is organized. This scheme has the ability to reduce the bounce rate on your website and instead encourage users to navigate through your other pages.
4. Sitelink Schema Markup
Sitelinks allow you to occupy maximum space on the search engine result page, providing more information to the searchers. The key benefits of this schema markup are giving more extra information to the users related to the query and directing them to your highest converting pages. It also makes your SERP result more compelling and clickable than others.
5. Product Schema Markup
Product scheme markup usually increases the sales of the businesses. To bring your product to the SERP at the top with prominent brands, having a high chance of getting purchased. Add this scheme and let your shoppers see key information about your products. They look like a carousel at the top of the SERPs. It includes information like price, reviews, or special promotions along with the image of the product.
Why Is Scheme Markup Important For SEO?
The point of adding scheme markup to your website is to communicate better with search engines. The scheme lets Google understand the content of your page efficaciously and serves better results to the users. There's no proof that the scheme improves your website ranking. However, it does provide the opportunity to drive users to your page. Once collected, structured data transforms into informative elements such as rich cards, rich snippets, and the knowledge panel.
Conclusion
Google search engines are evolving to provide accurate and relevant search results. Schema markup is helping search engines to do this activity effectively. Adding schema is the strategy to improve your channel's visibility, user engagement, and search engine optimization efforts. Now you already know what is schema markup and its importance, you can add it to your website to stand out from the competition.