You want in on a little secret? Digital marketing is the future of all marketing services and businesses. And you're looking to grow your skills for better scope in this now competitive market. You're in luck. Today, I've got you the best digital marketing courses that Google offers you with certification for (You guessed it right) absolutely free.
Fundamentals of digital marketing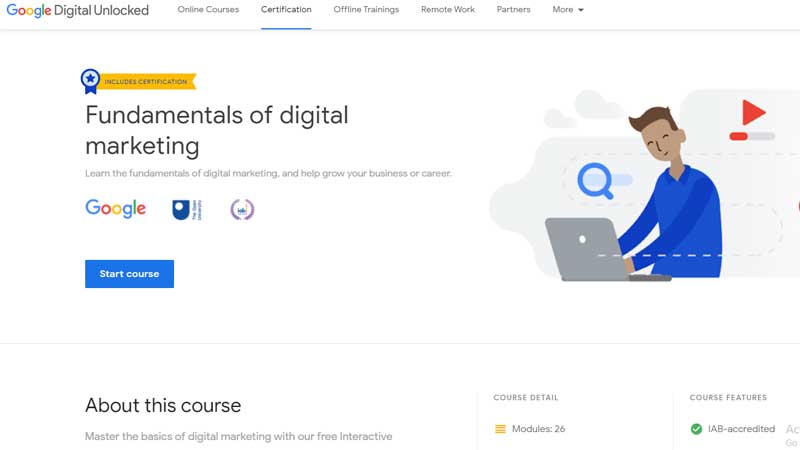 This amazing Digital Marketing Course offered by Google is the best course on the internet for free. In 26 modules, this covers all the fundamentals of digital marketing, its features, and all the technicalities. It's the perfect course for beginners and would really help in digital marketing jobs. It also makes it easier to answer all digital marketing interview questions. The course covers everything from web presence to social marketing to search engine optimization and how to use it for better organic traffic. This Digital Marketing Course also provides a certificate from Google, which will help in job interviews as it gives the interviewer proof of your knowledge and understanding of digital marketing.
Google Analytics Courses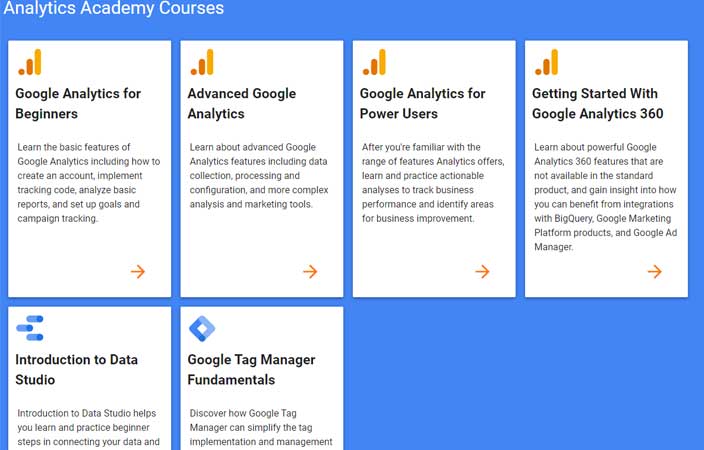 The Google analytics courses are divided into 4 parts for beginners, advanced level, power users. Lastly, the course for Google analytics 360 is for better and advanced features. The beginner's course starts with analyzing basic reports, implementing tracking code, campaign tracking, and more. This will give you a basic understanding of Google analytics and its functions. The Advanced course is about more complex processes like data collection, processing, configuration, et cetera.
The course for power users is for people who already know a lot about Google analytics. It is mainly for people who want to track the performance of their business and find room for improvement. The Google Analytics 360 is all about the features that aren't in the standard tool. They help in finding out several ways to increase your business growth and benefit from various other tools. Moreover, the analytics academy also provides 2 other courses about data studio and tag management fundamentals.
Google ads Display Certification.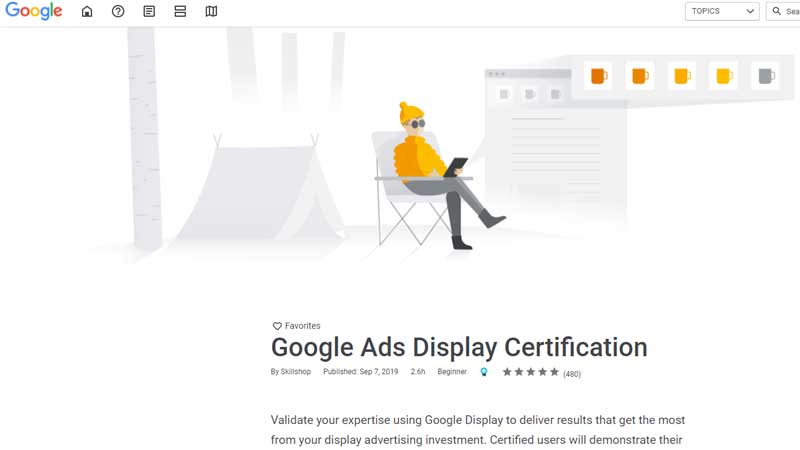 This is another great certification provided by Google. You can learn all the basics of Google Ads with this course in a few modules. The course teaches you various methods to grow your business with Google Ads, understand different Ad campaigns, increasing efficiency, reach the target audience, and all the essential insights in Google Ads. Google Ads plays a major role in the digital marketing industry and is a very important skill. This course provides you with a certification Right from Google and can be very helpful in getting digital marketing jobs.
With these courses, you can boost your resume and step out into the market with widely needed skills. You can use them for your benefit and the benefit of the organization your work at. If you are a business owner and are looking for content marketing services for your business, check out this amazing blog about content marketing services.