What is Google Adsense? If you are a content creator and don't already know the answer to this question, this article is for you. It is used by millions of users all over the world and is one of the best platforms that help content creators sell their ad spaces on their websites. So let us find out most about What is Google Adsense and how to use it.
What is Google Adsense?
It is an advertising platform that enables content creators to make their websites profitable. Adsense intelligently places relevant ads, paid for by brands and agencies marketing their products and services, on the content creator's website, eventually leading to the monetization of his or her website. Let us find out how the whole process works and its benefits to content creators.
How to Use Google Ads?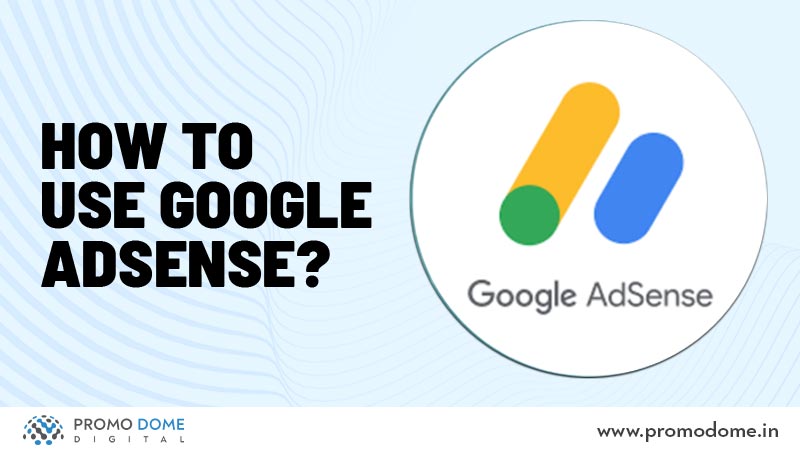 Using Google Ads for your website or YouTube channel is as easy as it gets. And once you have got your account up and running there are no limits to what you can achieve. With the right content and strategies, you can ensure success soon. So let us follow step-by-step:
How to Create an Account an AdSense?
Simply log on to the  website and click Get Started. Post which you will have to submit the URL of your website, your email address and select whether you want customized help and performance from Google. Therefore it is advisable that you choose, " Yes", in order to make the best use of the platform. You will now be asked to select your payment country. You need to remember that you select the country you live in. Hence it  is necessary for when you get paid and you won't be able to change this in the future. We're almost done now. You will now go through the terms and conditions and click on Start using AdSense. Voila, you now have your account up and running.
The Navigation Panel of your AdSense Account.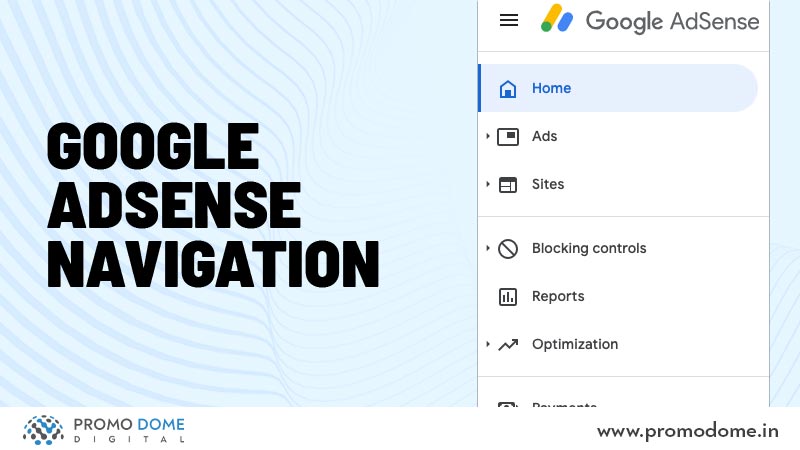 Home: Here you can see the performance of your account and an overview of your earnings.
Ads: Here is where you can manage the ads on your website
Sites: Here you add all the sites that you want to use and monetize
Optimization: Here is where you can find the best ways to enhance your account performance
Payments: Here you will find all the payment related options to manage your payment settings, et cetera
Account: This is where you can manage your account settings and find out other information about your account.
Activating the Account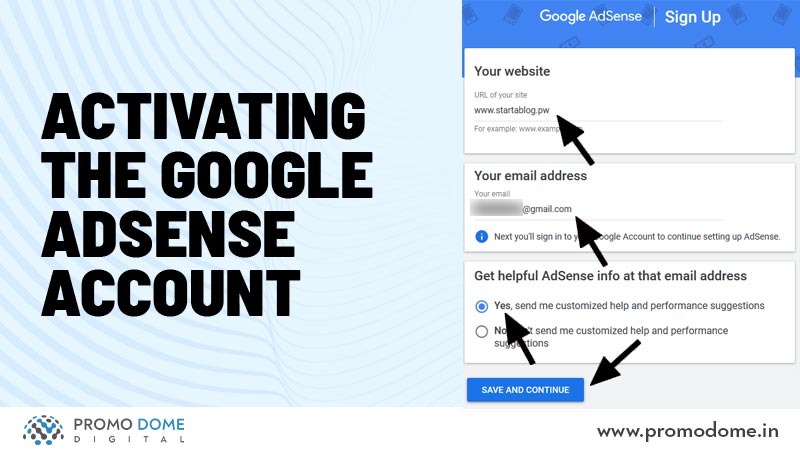 Now, we know you have created your account but there are a few things you need to do to get your account activated to ensure the ads start appearing on your website.
Fill in your Payment Information
Under this step, you need to ensure that you provide your full name and address, as per the bank account details, along with a valid phone number. This is essential because if not done correctly, it can cause trouble with the payment in the future.
Preview Your Ads on the Site
You can preview how the advertisements are going to look on your website, and it is advisable to turn on Auto Ads. Hence enabling the Auto Ad feature will make sure ads show up on your site as soon as your account is activated.
Connecting your Site with Adsense
You have to simply copy the code on the Adsense homepage and paste it between the and tags of the page you want to show the ads on.
However, there are a few things you need to keep in mind before you connect your site to your AdSense account.
Make sure your website is live
Keep the page speed and navigation at their best
Ensure your website complies with Google's program policies
Once you are done with the activation process. Google will review your site for monetization and your payment information to ensure that it's correct. This usually takes a few days and Google will send you an email confirming the activation of your account. On the other hand, if you had turned on the Auto Ads option the ads will start appearing on your website automatically upon activation.
So now that your account is activated you can make available the ad spaces you want to let Google publish ads on. And thus profit with your content. We hope by now you have the answers to the question, " For more ways to make money with Google Adsense, Check this out