The correct email marketing plan is the first step toward effective email marketing. Then, learn how to take yours to the next level by creating conversion-oriented campaigns.
All online marketing methods, including SEO, PPC, and content marketing, outperform email marketing!
Any marketing plan should include an email marketing strategy. Email is the most cost-effective method of promoting your products, communicating with clients, and accomplishing your business objectives.
Today, we're swamped with email marketing campaigns, and although some of it still seems spammy, there's no doubting the power of a well-crafted message—not to mention CRM and lead nurturing.
Email marketing allows you to engage with your audience to advertise your business and boost sales.
Strategies For Better Email Marketing Campaigns
Here, we'll show you how to apply the best email marketing methods to get excellent results with email marketing. An email will become your most significant channel if you implement these email marketing methods!
Design And Customize Your Emails
There's no denying that email customization is a powerful strategy that has been shown to boost the effectiveness of your mail marketing. However, while familiarizing yourself with your consumers is beneficial, you must not overstep your boundaries. For example, overusing names could make you appear strange to your customers and harm your reputation.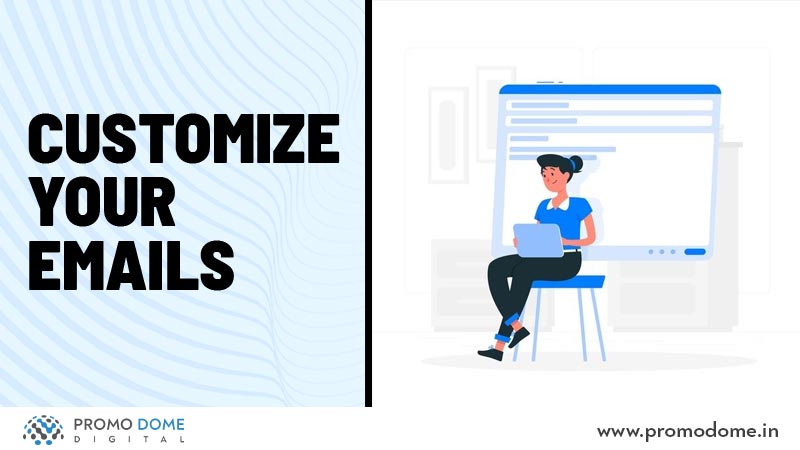 The message is that if you're going to employ customization as an email tactic, make it count. To include someone's name in your introduction, you don't need much information or a close relationship with them. Sending a tailored email unique to a recipient's requirements and history demonstrates significantly more care.
For example, discount coupons on birthdays and anniversaries sent by e-commerce shopping sites like Amazon, Myntra, Flipkart, etc.
Pay Attention To Subject Line
According to surveys, most email recipients open emails based on the subject line. This demonstrates how crucial subject lines are to the success of any email marketing campaign. Statistics suggest that it's not just the content that must be considered but also the number of characters used. Email subject lines containing six to ten words had the highest open rate.
Segment Your Subscribers
Segmenting your email lists allows you to communicate with your subscribers more directly and intelligently. It provides them with the appropriate information at the proper time. In addition, the outcomes will be sure if you execute them correctly.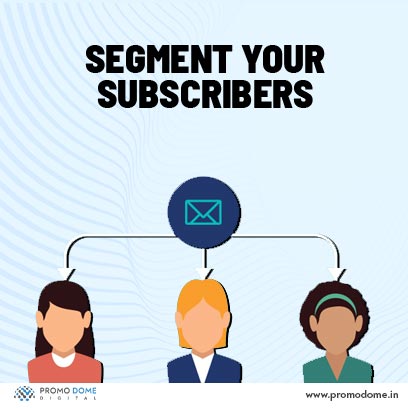 There are three to four email marketing strategies you can concentrate on while segmenting your subscribers, such as segmentation on past purchases, segmentation on demographic data, email engagement, lastly, as per position in the sales funnel.
Send Mobile-Friendly Emails
Consider sending a visually appealing email. However, when you open it on your phone, the graphics are missing, and the appearance is unappealing. As a result, your subscribers are unable to communicate with you. This condition might jeopardize the success of your campaign.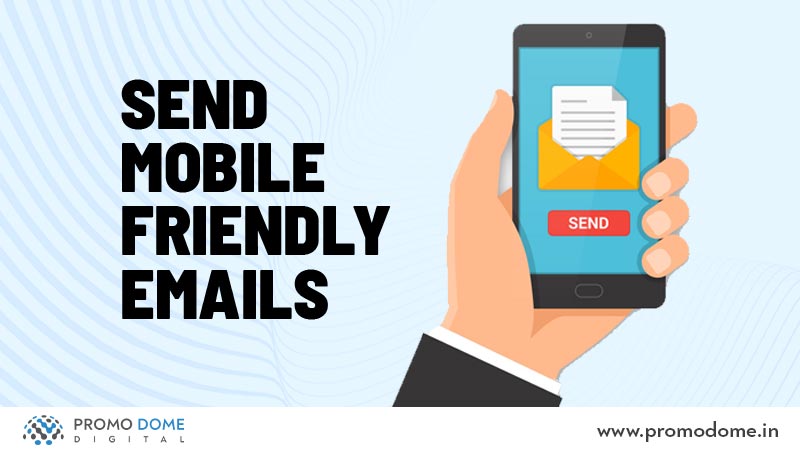 Instead, to make your emails mobile user friendly, try and display small images, use bigger font text, Use a call-to-action button that is simple to press.
Schedule Emails For Weekend
Weekend emails can outperform the rest of the timings and scheduling of emails. When it comes to the success percentage of your email marketing, timing is important. You're probably hoping for a higher open and click-through rate, so picking the right time is an important factor to consider.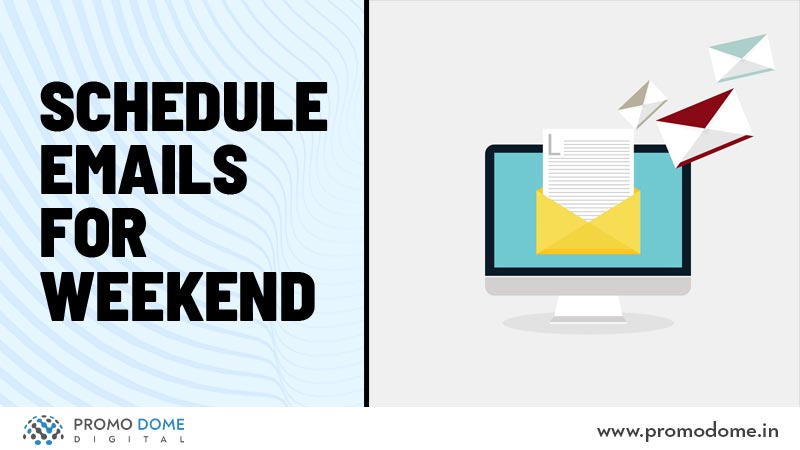 There is no one time that fits all but it totally depends upon the type of business you own. This form of email optimization can help you avoid wasting time and money on ineffective email marketing techniques.
Give Away Freebies
Promotional gifts can not only help you get more subscribers, but they can also help you earn more money. You may be unsure why you should offer things out for free, but many subscribers enjoy this type of promotional content and are eager to give you their email address in exchange.

Conclusion
Email MArketing has evolved. Your email marketing approach has to be updated. You must now send messages to specific people. Personalized messages that are tailored for numerous devices.
Trends shift rapidly, and what worked a year ago might not work today. Customers will be more receptive if you include these new modifications into your email marketing plan, campaign effectiveness will increase, and your business will continue to expand.