Catchy email subject lines hold all the power when it comes to your email open rates. If your subject line isn't interesting enough, then your email is just going to sit there in your audience's inbox, unopened.
But of course, you knew that or you wouldn't be here looking for tips to write robust subject lines that get clicked more than celebrities in airports.
So what are we waiting for, let's dive into all the different types of email subject lines you can try to find out which works best for your brand. The long list of subject line examples will help you hone your email marketing strategy.
Types of Email Subject Lines
Direct/No nonsense
Funny Subject lines
Shocking/Controversial Subject lines
One word Subject Lines
Subject lines with digits
FOMO subject lines
Mystery Subject lines
Direct Email Subject Line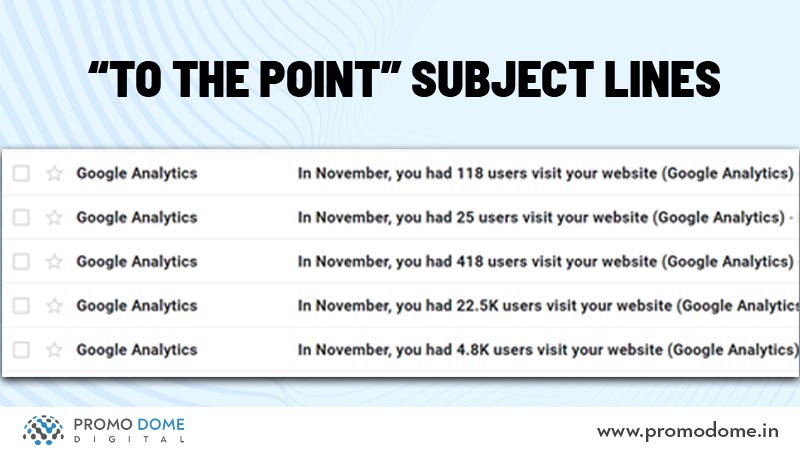 The no non-sense email subject lines work great for particular niches. For order confirmation emails to payment details, direct, to the point subject lines keep the communication simple and clear. avoiding any confusion.
This succinct approach works for notification and informational emails.
Direct Subject lines examples:
New login from Slack in Chrome on Windows"
"Google Workspace Updates: 3 new posts"
"Your Tuesday update"
"Anna, you have a new suggested connection to review"
"Here's your copy of Litmus' Live Optimization Notebook: Welcome & Onboarding Emails"
"Email on Acid has your back"
"Updates to our Privacy Notice"
"We've canceled your subscription"
"Your free trial is ending soon"
"Your plan has been upgraded"
"Your subscription is confirmed"
"You appeared in 9 searches this week"
"We have received your Account Recovery Request for
"Ticket has been created for your account
"Strip. email pitch 2021.02 – Invitation to edit
Funny Subject lines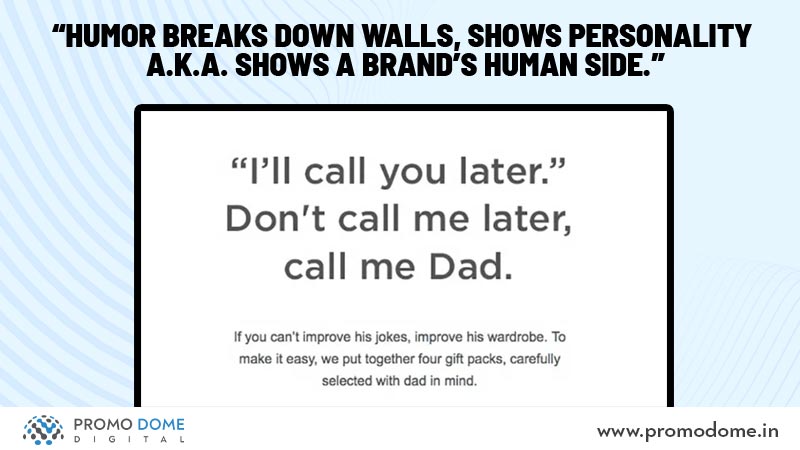 Humor is an excellent trigger that helps boost email open rates. A funny or witty email subject line exudes familiarity about your brand propelling the user to click on your email.
However, like most things nowadays, you need to be extra cautious with your funny approach. Humor can be subjective and there's a high probability that people might miss out on your point which means your email gets buried in the droves of other emails in people's inboxes.
But if you understand your audience well then a well-placed joke can work wonders to boost your email open rates.
Funny Email Subject Lines examples:
You can't buy this on Amazon"
"You have this in common with Steve Jobs"
"Swipe right on us."
"I like you better than my nephew right now."
"What's your Uber rating?"
"How to organize your VHS collection"
"Mom's gonna love this"
"C'mon, it's Friday and you're killing time anyway …"
"Is Twilight the best movie ever made?"
Screw it, let's just give everyone free stuff
C'mon, it's Friday and You're Killing Time Anyway
We See Something Awesome in Your Future
Hey, We Need to Talk
Great, another email!
Witch, Please \
Warning: Unattended items in your bag may be eaten by gnomes
I'll call you later." "Don't call me later, call me Dad."
Subject Lines with an element of shock
Email subject lines with a shocking or controversial spark certainly work as far as grabbing your reader's attention is concerned. This approach requires you to be confident in your understanding of your audience. If your audience is intrigued then the chances of your email being opened soar tenfold.
Shocking Subject Lines Examples
Everyone Is Gay: Social Media As Social Action
Why Your 5-Year-Old Is More Digital Than Most Professionals
Your Marketing Sucks: Why You Need to Think Regional
Single-word Subject lines
Single-word email subject lines play with the basics of designs. Your brain inevitably goes to the element that sticks out, that's designing 101- play with uneven patterns to highlight your point.
Single-word subject lines do just that. In the melee of long sentences, a one-word email subject line catches your eye. You have won half the battle then and there. The other half rests on what that word is and is it powerful enough to propel your audience to click on your email.
Single-word email Subject lines examples:
Panic
Hurry
Now
Gone
Exclusive
Sorry
Jump
Hot
Email Subject lines with Numbers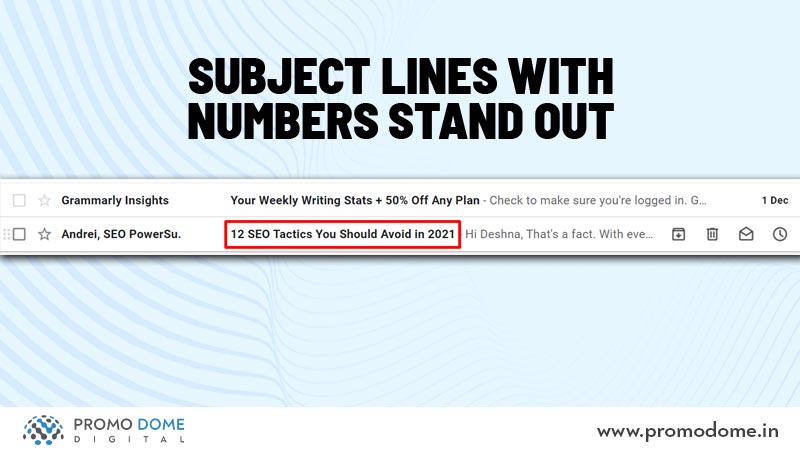 The same logic works on subject lines with numbers. Your brain is naturally drawn to digits in the flood of words. So whenever relevant to your content try incorporating digits in your subject lines to increase your open rates.
Subject lines with Numbers Examples:
7 most annoying tweets of all time
10 Top selling designs at IKEA
5 Things you must have in 2022
3 reasons why your email open rates are down
11 Mistakes to avoid when clicking nature photographs
Subject Line with a Personal Touch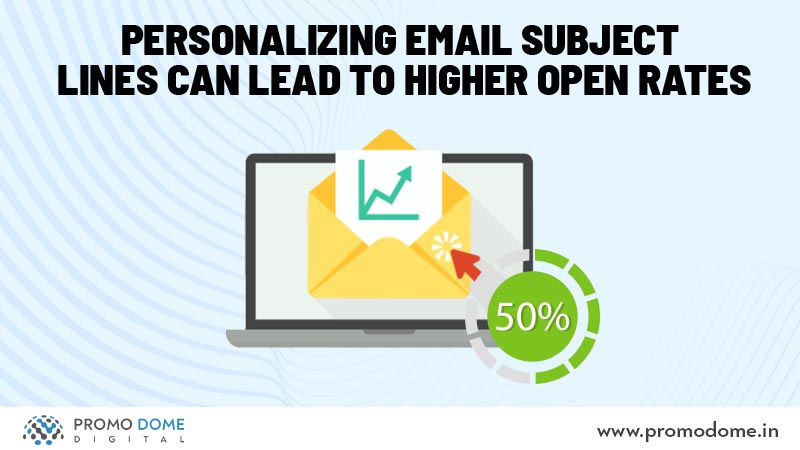 No, using your user's name in the subject line won't suffice. It's tried and tested and oh yes, boring. I don't need to point out why boring won't get your emails opened. So what do we mean by personal touch?
It's time you heed to location-specific offers and language, or interest targeting. An email meant just for me? I would want to know what it contains, wouldn't you? Track your user's actions on your website and curate an email based on their history on your platform and watch your email open rates soar.
To curate highly personalized subject lines, you must know your audience well enough to know what language, style, and offers will be enticing to them.
Personalized email subject lines examples:
Best of Mumbai: Panache salon and more
Don't miss out: Special offers on black party dresses
Best party spots in Mumbai
Email Subject Line with scarcity tactics
Oh, this one is probably the most used tactic in the email subject line circles. For one simple reason, they are highly effective.
The inherent fear of missing out pushes the user to open the email. As content writers, you must master the art to evoke urgency and scarcity through your copy. Just throw in some scarcity threatening words and you will be surprised how drastically your click rates will change.
Subject lines Examples:
Final hours to save 80%
Last day… Stickers for only $.50
You've gotta hurry if you want %40 off
SEO that works closes at 11:55 PM
Last chance to enter the Disco awards
I hate to say no, but today is your last chance
Price increase coming this Saturday
say goodbye to your exclusive 20% offer
Clock's ticking ⏲ 50% OFF 500+ items
bye, bye, bye
It's there and then it's GONE. POOF.
Subject Lines that leverage the human brain's need for closure
This type of email subject line is my absolute favorite. It flirts with our innate need to find closure and frustrates the user into opening your emails.
Diabolical, I know! What's worse is that it almost always works.
People love a little mystery in their life, even their inbox would do. Giving readers something that intrigues them might cause them to click on your emails.
Mysterious Email Subject lines examples:
"You're invited!"
"Did you hear?"
"The ultimate revelation of 2021"
"Don't do THIS to your hair"
"You and me…….. let it be!"
Conclusion
It all comes down to whether your emails are getting opened or not. Because if your emails are not opened that means they are not seen.
We hope the tips we shared will help you come up with a catchy subject line that catches your audience's attention.
You already have amazing content to share, now, prove it via your email subject lines.