More than 58,000+ WordPress Plugins are available at the official WP plugin directory. Unfortunately, this makes finding the proper plugin for your website incredibly difficult for new users. Our guide will help you choose and narrow down your search for the best WordPress Plugins for SEO, social media, back up and speed. Before we begin with the 10 best WordPress Plugins of all time, let us start by explaining to you what a plugin is?
What Is A Plugin?
A plugin is a piece of software that may add a set of functionalities to a WordPress website. For example, they can enhance the functioning of your WordPress blogs or add new features.
They provide vital features to your website, whether you need to add contact forms, enhance SEO, speed up your site, set up an online store, or provide email opt-ins. A plugin can perform almost anything you want with your website.
Having the appropriate WordPress plugins and tools will help you expand your online business. In this post, we've compiled a list of the must-have WordPress plugins for business websites in 2021.
10 Popular WordPress Plugins
Yoast SEO
Yoast SEO is without a doubt one of the most popular plugins on the market. This plugin is used by practically everyone who runs a WordPress blog or website. It's difficult to find a website that doesn't use Yoast SEO.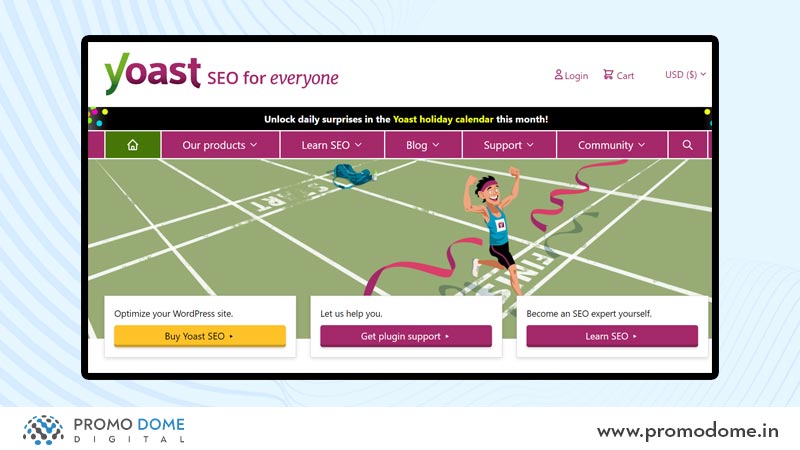 Yoast SEO also checks your content for readability and keywords, allowing you to strike a balance between high-quality content and SEO.
Yoast SEO aids in the improvement of your articles' and pages' overall SEO score. It allows you to customize your primary keyword, meta description, slug, SEO title, and picture alt attributes.
JetPack
The second popular Plugin is JetPack, a multifunctional utility that can do (nearly) anything. Marketing, design, and security are all aided by it. Site analytics, automatic social media posting, numerous WordPress themes, spam filtering, downtime monitoring, malware scanning, login security, lazy image loading, CDN, and more are among its many features.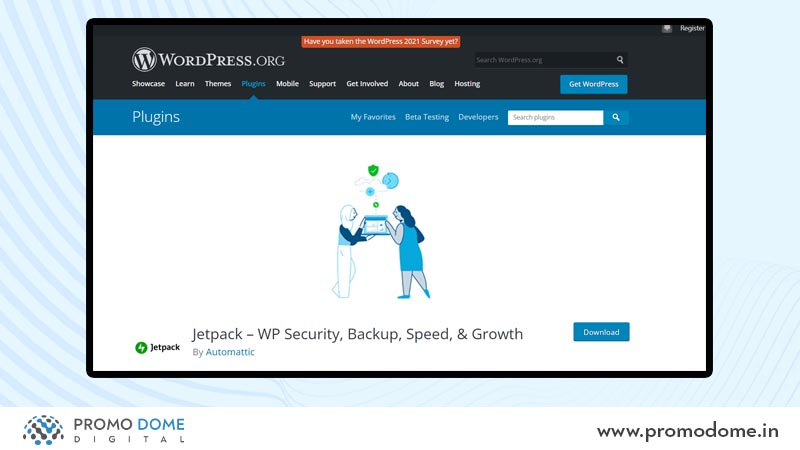 Jetpack allows you to add social sharing buttons, contact forms, CDN services, email subscription forms, and many more features to your website.
JetPack has premium as well as free versions which can be used for personal blogs, start-ups, and corporations.
ALL in One SEO
All in One SEO (AIO SEO) is a popular WordPress plugin for handling full on-site SEO and providing improvements to boost a site's search engine ranking.
What is the benefit of this plugin to you? The plugin also supports XML sitemaps, Google Analytics, and Google AMP, in addition to basic SEO recommendations for content optimization. This program has SEO integration for e-commerce sites, which is a fantastic feature.
WP Forms
WPForms is the most user-friendly WordPress contact form plugin. A contact form is essential for every website since it allows people to easily contact you. Using just a few clicks, you can create contact forms, email subscription forms, online order forms, payment forms, surveys, polls, and virtually any other sort of online form with the drag-and-drop online form builder.
WPForms Pro has powerful integrations for creating survey forms, quizzes, and payment forms, among other things.
Contact Form 7
Contact Form 7, one of the most popular plugins, generates easy and efficient contact forms for your blog. It's no wonder that this plugin is so high on the list, given that we all need a simple way to interact with others.
Monster Insights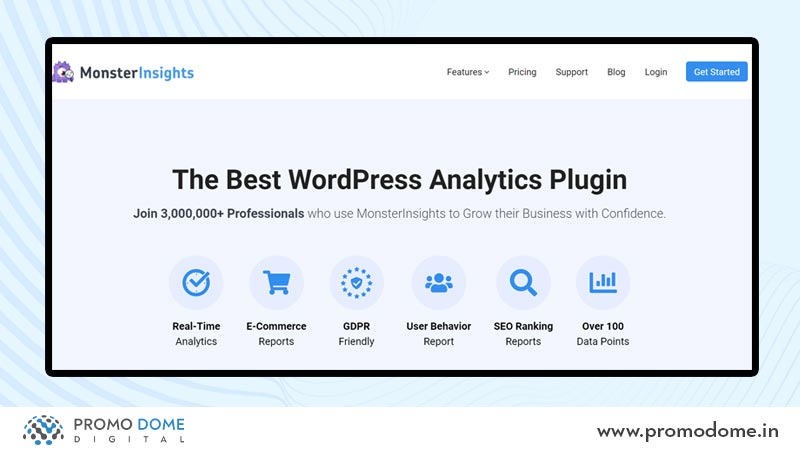 MonsterInsights' Google Analytics plugin simplifies the connection between your WordPress site and Google Analytics. If you just copy and paste the tracking code to your site, the plugin provides a rapid and powerful integration. After that, the plugin is ready to use. Because it imports the information from Analytics to your WordPress admin area, you can monitor the metrics without leaving your dashboard.
SEMRush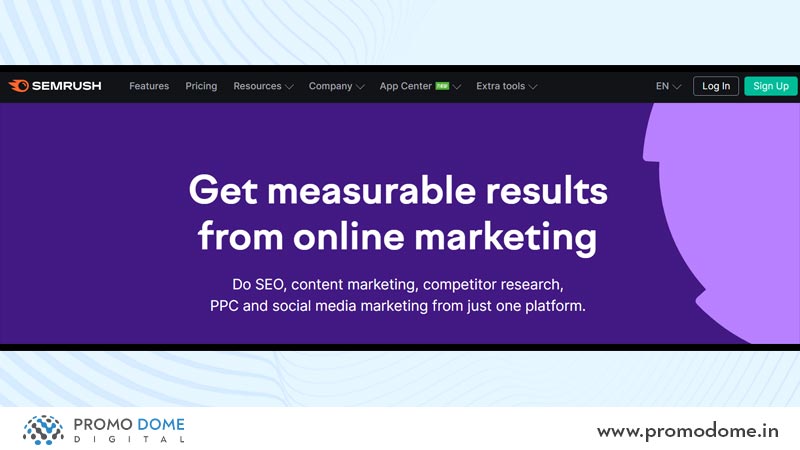 For digital marketers and company owners, SEMRush is an all-in-one marketing toolbox. It includes tools to assist you in optimizing your SEO, paid traffic plan, social media, and content and PR strategies.
Keyword research, backlink audits, tracking brand mentions, discovering best-performing posts and pages on social media, ad strategy analysis, keyword rank tracking, and more can be done using their platform.
Elementor
This WordPress plugin is an all-in-one solution that allows you to manage all aspects of your website's design from a single location. With motion effects, numerous fonts, and upgraded background photos, you can tailor your website to meet your brand.
Akismet
When it comes to the number of downloads, Akismet Anti-Spam is right behind Yoast SEO. Akismet is an Automatic tool for automatically identifying and blocking spam comments. When a firm is bombarded with advertisement links, spam messages it is difficult to filter everything by yourself. That is when Akismet is helpful.
WooCommerce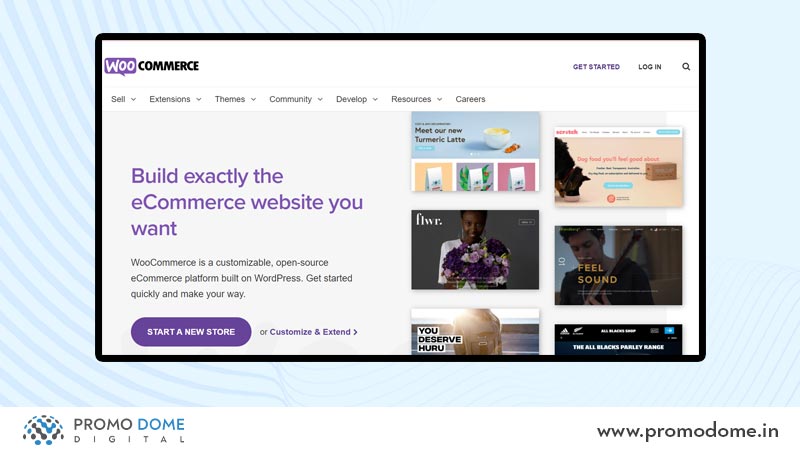 WooCommerce allows you to sell both physical and digital goods, as well as add product variants, affiliate links, and a variety of payment options. Apart from the built-in settings, several developers have written extensions and formed a community around it so that selling online may be as simple as possible.
Conclusion
You may not utilize all of the WordPress plugins and tools included in our list, depending on your business but these are the most popular WordPress plugins.