Marketers are constantly looking for new methods to engage with their consumers to provide a more relevant message. For a long time, businesses have taken advantage of popular current trends. However, moment Marketing appears to be the most effective method for reaching out to customers! Moment marketing is the latest term in digital marketing, yet it has always existed. It is not a novel concept. Please look at Amul; they've utilized moment marketing strategies for more than 50 years!
So, let us define what moment marketing is and how brands can leverage it for outstanding growth!!
What Is Moment Marketing?
Moment marketing is the practice of integrating ongoing events to produce communications and marketing content. This can elevate businesses to the forefront of public discourse, making their marketing more relevant.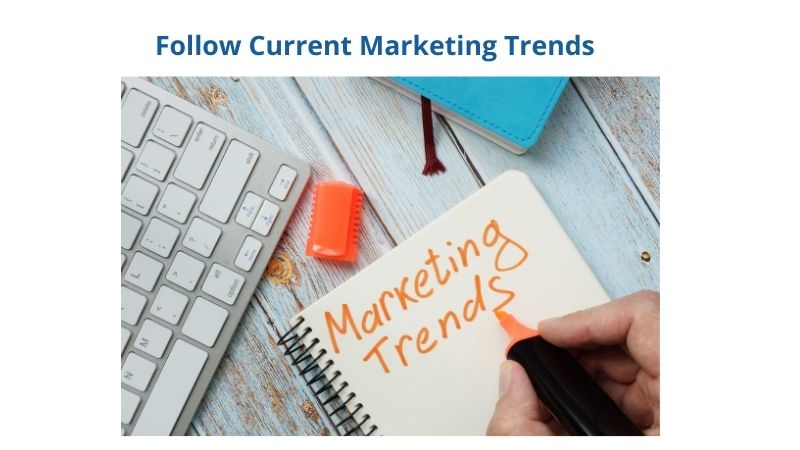 Moment Marketing is a brand marketing approach that focuses on the tried-and-true ways of establishing brief relationships with customers. Marketers have long sought to create memorable moments in the minds of consumers when they want to imprint an image or information about their product.
Why Does Moment Marketing Works?
Retailers benefit from moment marketing for two reasons. They are;
With such easy access to media, the client is already in your business 24 hours a day, seven days a week.
A brand's purpose is to be a part of everyday conversations, which it can do by capitalizing on current events such as the present political atmosphere.
The public's ability to discover and share any piece of material on social media is astounding. Whether it's identifying a meme or watching a viral video, it takes a few taps/clicks. This is where your e-commerce brand's link with a global internet trend comes into play.
What Are The Advantages Of Moment Marketing?
Increases Engagement
Moment marketing allows for immediate and immediate connection with the audience. It's up to you to create engaging content that people will respond to. When you properly initiate a trend, it certainly makes a buzz among viewers. In brief, it aids brands in achieving the desired level of engagement.
Saves A Lot Of Money
An excellent marketing effort must be presented to the right people at the right moment. Moment marketing is all about capturing, inventing, and making the most of the present moment. It is not necessary to spend a lot of money on advertising. All required is a gathering of creative minds that are up to date on the latest trends and understand what the audience wants.
Lead Generation & Conversion
Moment Marketing allows you to start a conversation with your clients and build a real-time relationship with them at the correct time. As a result, purchasers are more likely to discover the product. In addition, this sort of marketing aids in developing an organic relationship with the target audience, who are more likely to be loyal to the company.
Examples Of Companies Leveraging Moment Marketing?
Rahul Bose Moment Marketing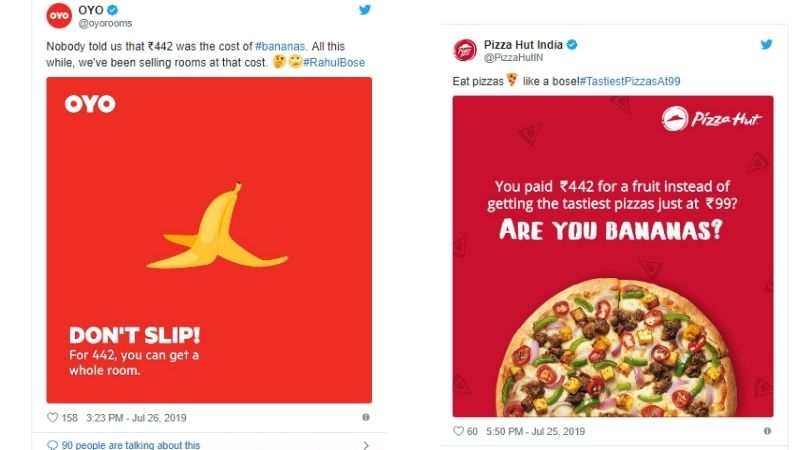 Bollywood actor Rahul Bose ordered two bananas at a five-star hotel in Chandigarh.
The bananas were delivered, but for INR 442.50. He uploaded the bill on Twitter, much to his surprise, and a series of disputes occurred. In this context, businesses rapidly began using moment marketing to promote their points of view.
Amul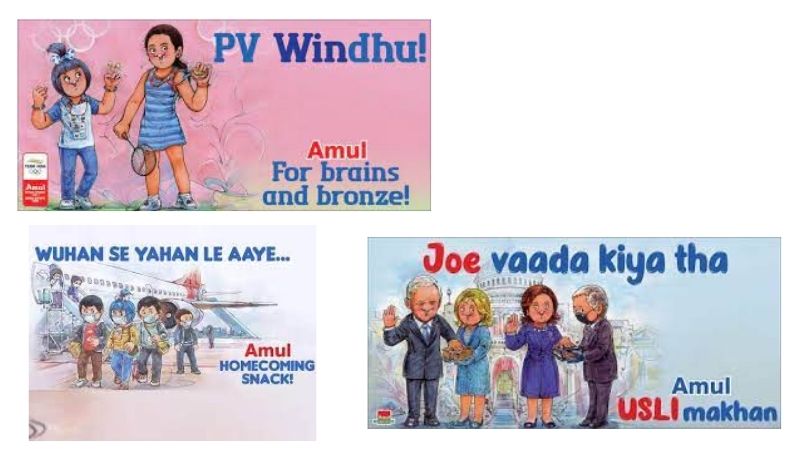 The milk company Amul is one of the most well-known moment marketing case studies. In addition, several Indian content writers have become famous for writing on the brand's vintage advertising, which people still look forward to.
Swiggy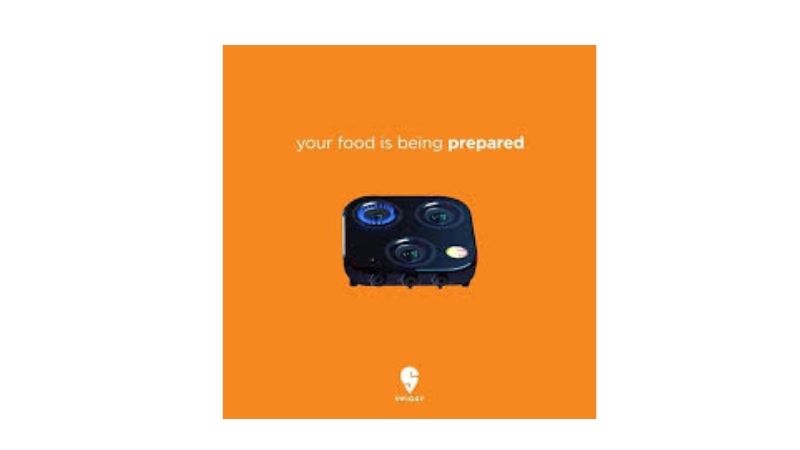 Swiggy always stays ahead in the game of moment marketing and capitalizes on all the latest trends.
Conclusion
Moment marketing is far more than a fad and a phenomenon that is here to stay, as the best digital marketing campaign by the top moment marketing examples and continuing initiatives by some of the world's biggest businesses. Moment marketing may enable clever marketers to reach out to many people quickly and at a minimal cost. This might help them enhance memory and build a stronger relationship with their viewers in the long run.