We can fairly say that email marketing is the one marketing channel that has had a universal influence across niches, sectors, and audiences. One of the most frequent strategies to create an email list is to promote an email newsletter on your website for people to subscribe to. We are going to talk about email subscriptions. What exactly is an email subscription, and how effective is it?
What's not to enjoy about a low-cost investment with a great return on investment? First, you'll get the most out of email marketing using email subscription tactics to develop your list. Further in the article, we will also tell you the best practices and examples to follow to make and grow your list organically!
What Is An Email Subscription?
An email subscription allows you to get a website's relevant newsletter. When a user fills out a website's subscription form, a confirmation email is sent to this address for the user to double opt in. The user's email address is then added to the website's mailing list.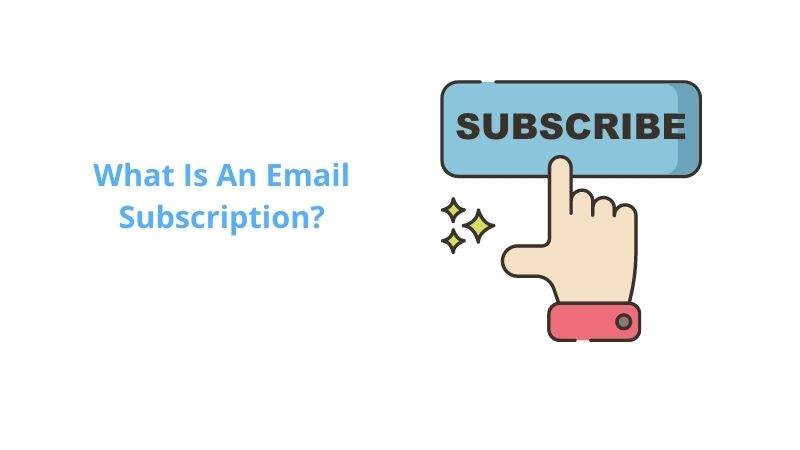 Why Is a confirmation subscription email sent to users? A double opt-in method is essential and an excellent technique to ensure that your content does not end up in the spam folder.
What Are The Components Of Email Subscription?
Although an email subscription method is simple to set up, it does include a few crucial components that you should not overlook. There are three elements of an email subscription:
Lead Magnet
A subscription form
A confirmation email
Lead Magnet
A lead magnet is a low-cost (typically FREE) high-value resource distributed to prospects in return for their email address. This should be valuable from the subscriber's perspective and instantly delivered and consumable.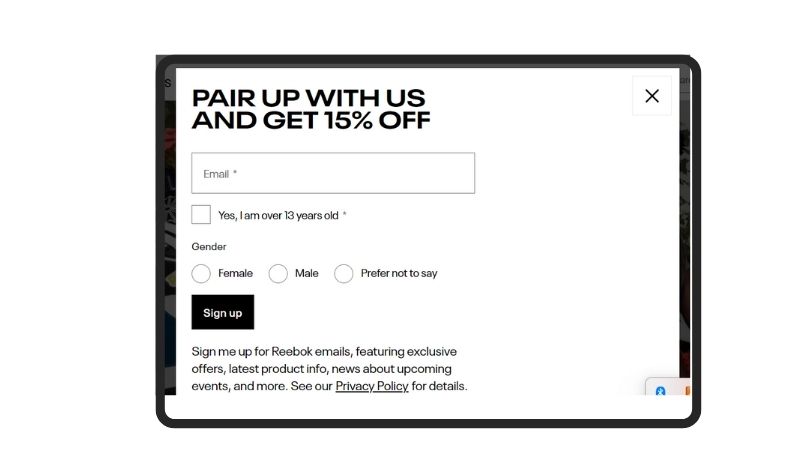 Brands could also use a variety of lead magnets, such as an eBook, a video instruction, a PDF checklist, and so on. An incentive is a terrific way to thank your consumers while adding value to the overall business-customer relationship.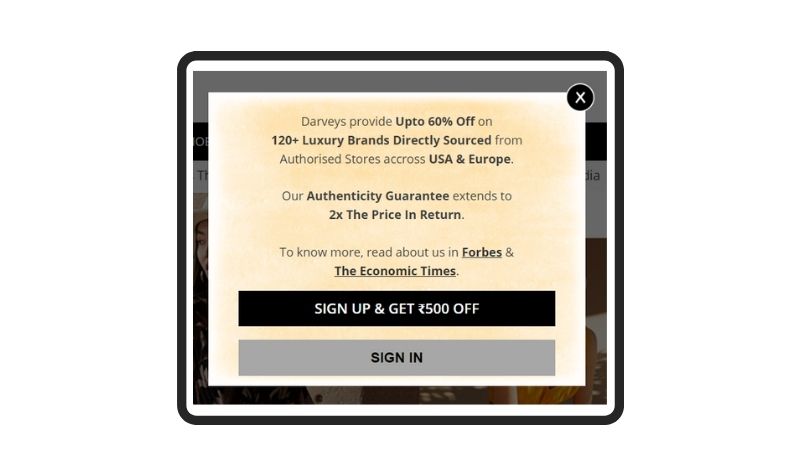 Examples of a lead magnet are:
You can look at FREE delivery, FREE product samples, and other options for a D2C company.
For a B2C company, you may provide free PDF e-books, video courses, discount codes, Checklists, and other resources.
Case studies, research reports, trial membership, FREE consulting, an invitation to a unique invite-only webinar, whitepapers, toolkits, and so on might be shared for a B2B company.
A Subscription Form
A subscription form is a collection of fields that consumers fill out to sign up for a newsletter from a website or blog that they are interested in. Subscription forms are a simple and practical approach to increasing the size of your email list. Lead magnets are effective for encouraging subscriptions once again.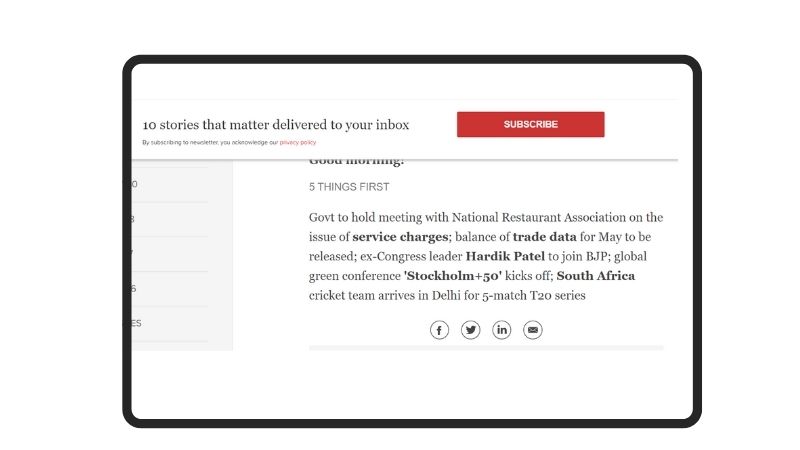 There are two types of subscription forms
With embedded forms, you create the forms and then copy-paste the form creation tool's unique HTML code onto your website or landing page. This implies that these forms will remain static and will always be where you last set them.
On the other hand, pop-up forms are very dynamic and may be adjusted to reflect user behavior.
You may, for example, make a pop-up form appear if the user tries to leave the website, or you can make it appear after 50 percent of the page content has been browsed or after 15 seconds.
Confirmation email
As explained above, a confirmation email is sent to avoid the emails ending up in the same account.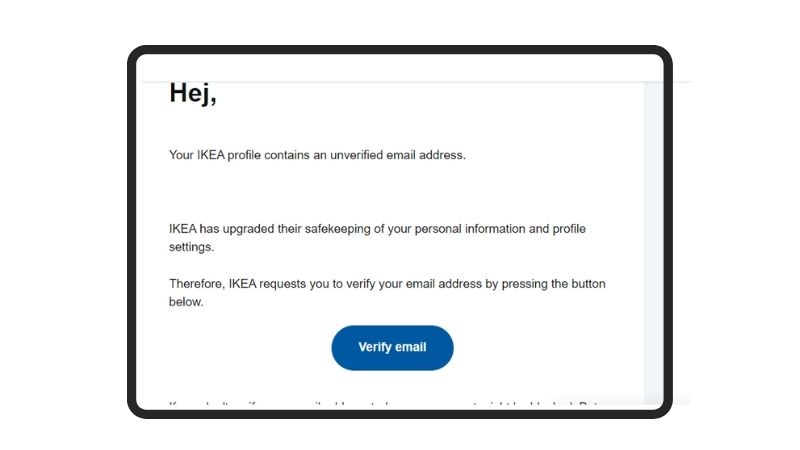 It's helpful because someone's email address may accidentally enter your subscription form without their knowledge or consent.
What Are The Best Practices Of An Email Subscription?
Subscribing to your email list is a great way to generate visitors to your website and nurture leads. If you play your cards correctly, your email marketing may produce fantastic results. Check out these ideas to get you started.
Craft a compelling offer:

An excellent place to start is with an embedded or pop-up subscription form on your site/blog with a clear CTA.

Be mobile-friendly:

Many people use their smartphones or tablets to access the internet; therefore, employ responsive sign-up forms.

Design a Great Lead Magnet:

The lead magnet, also known as an incentive, is an excellent technique to get your clients to disclose their personal information to you.

Go with double opt-in:

It's more crucial to start with the appropriate expectations. Set up an automatic welcome sequence for your subscribers as soon as they confirm their subscription with a double opt-in. It's a technique to build a strong email list with a responsive audience.

Keep it simple:

Stick to only one email address. Remove everything but the email address if you want to save time. The easier your opt-in form is to use, the more likely someone will sign up. If there are too many fields, people generally skip the part.

Provide Frequency options:

Let your subscribers decide when they want to hear from you.

Use Shorter Messages:

If you want to grow your email list, craft your messages like a tweet. Use emojis or codes to entice the readers.

Use Triggered Emails:

Deliver emails to your customers based on their reactions. For example, a thank you mail if they make a purchase, an abandoned mail if a client leaves something in the shopping cart, a welcome email to welcome new customers, etc.

Run tests and make changes:

A/B testing is a terrific approach to determine which email is the most effective.
The quality of your email list determines the overall success of your efforts. You can build a highly interested list of hungry subscribers using the best methods listed above.
Conclusion
Email marketing is a type of direct marketing that may significantly impact your company's bottom line. And the best way to ensure that this is done profitably is to have your email subscription processes up and running. Today, digital marketing provides you with a wide range of marketing and growth alternatives, including direct and indirect marketing.