"New Google Algorithm Update Out Today!" these 6 words are enough to cause chaos in an SEO professional's blood pressure level.
Google Search Algorithm churns out thousands of new updates every year to improve their SERP(Search Engine Results Page) results, but we seldom notice it. This is because they are too small even to notice. But every once in a while, Google comes up with an algorithm upgrade that disrupts the way we do SEO forever.
These algorithm changes are so fundamental to the working of the search engine that it cooks our SEO goose in no time.
Let's look back at some of the most critical Google Algorithm Updates that have shaped our latest SEO strategies and techniques:
Google Algorithm Updates List
The Panda Update Killed Keyword Stuffing Trend
There was a time when all SEO entailed was maximum usage of keywords but gone are those days. Thanks to the Panda Google Algorithm Upgrade.
The Panda algorithm update assigns a quality score to every webpage, which is a deciding factor on that page's ranking. So if a webpage has plagiarized, keyword-stuffed and thin content, then that page would never see the light of Google's first page.
The update was fully incorporated into Google's core algorithm in 2016, making older SEO techniques redundant.
The Panda algorithm update is used to dynamically score each document independently based on "factors" that Google's learning systems have identified as determinants of the quality of a document. What are these factors? No one knows for sure.
The latest SEO strategies were then more focused on creating quality content around the intended keywords as opposed to the earlier adding random words around keywords approach.
If your days are spent scorching for new and exciting content for your website, then you have the Panda Google Algorithm Update to thank for.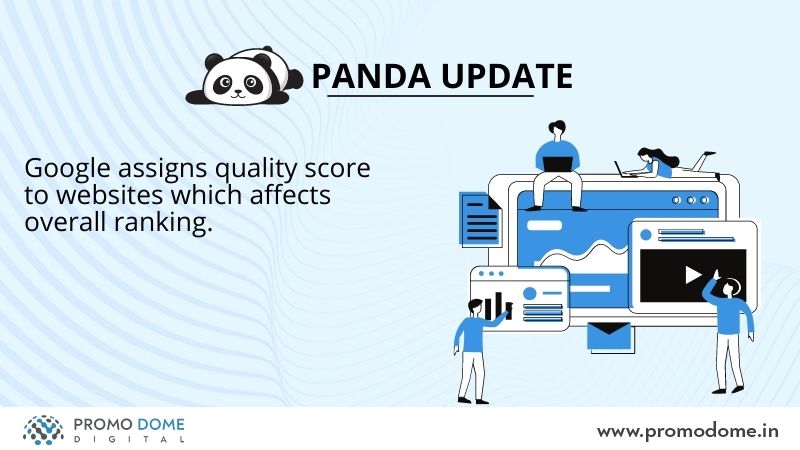 The Penguin Google Algorithm Update Reformed The Backlink building approach
Google's war on low-quality started with the Panda upgrade, and Penguin was an extension and addition to fighting this war.
Earlier the ranking of the web pages depended on the backlink volume resulting in low-quality content ranking in prominent positions. Penguin algorithm update intended to put a stop to blackhat link-building techniques and reward quality and authoritative links.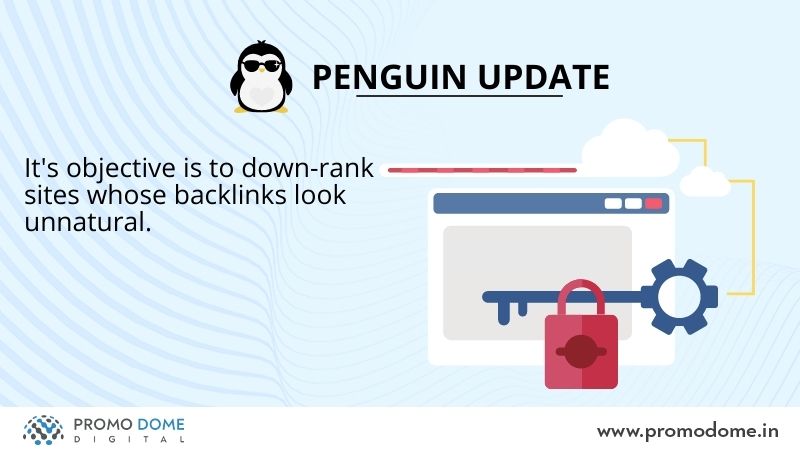 The Hummingbird SEO Update shifted the Power From Keywords to Search Intent
Google's aversion to keyword stuffing unlocked another layer of inadequacy in the search engine's indexing and retrieval process. In the pre-hummingbird Google era, search results gave you precisely what you typed in – whether it's a one-word ("drinks"), a long-tail string ("who is the President of India?"), or even a well-known abbreviation ("AIDS").
It failed to provide in-depth answers or resources about the query. The Hummingbird Algorithm Update allowed Google to understand the context of the query and provide relevant information even if the exact keywords were not used by focusing on the search intent.
Google Algorithm now uses natural language processing that relies on latent semantic indexing, co-occurring terms, and synonyms. As a result, the search results are now curated for humans with all their misspellings and crazy speak, and the Google algorithm finally gets it.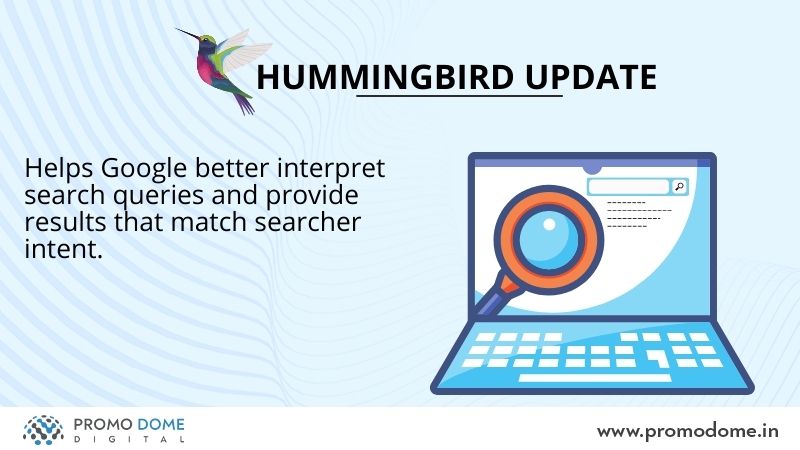 RankBrain Google Algorithm Update Revolutionized SEO
The more extensive version of the hummingbird update, Rankbrain, introduced machine learning into search for the first time and the world went bananas over the news. Google no longer just matches your query to the subsequent webpage; it understands your query and the meaning behind it.
So when you search for "vegan pizza corn," google understands you want a vegan pizza restaurant that has corn toppings even if your keywords don't include the word "place" or "restaurant."
Google calls Rankbrain the third most important ranking factor.
SEO writers had to adapt to this latest SEO update with relevance and comprehensiveness in their content. The more related search queries answered in the content, the better it fared for their overall ranking.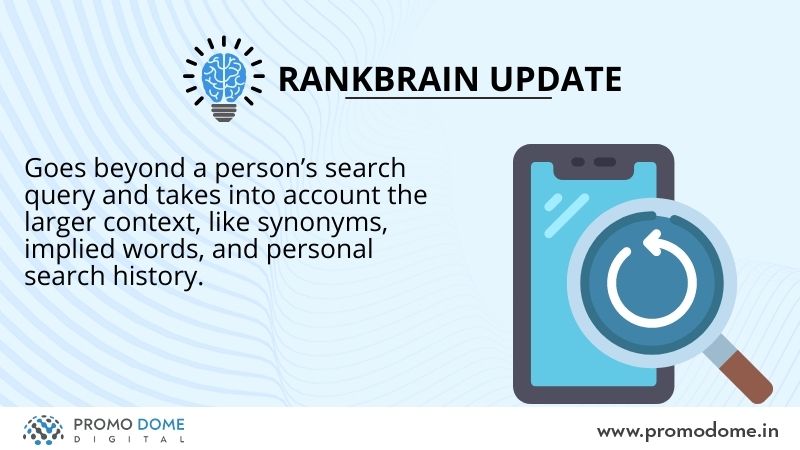 Google Core Updates Keep SEO Strategists On Edge
Google started referring to more significant updates as Google core updates. SEOs would often track post-upgrade ranking shifts and try to figure out what exactly has changed, but there is rarely a conclusive observation.
It is likely that Google core upgrades are just improvements on previous Google updates or groups of more minor upgrades bundled together; either way, we have no idea. Google introduces these core updates twice a year, once in June-July and November-December, wreaking havoc on all our SEO plans.
The latest SEO technique to deal with Google Core Updates is to track SERP history for the keywords you are targeting. Then, once the upgrade happens, you can track which of your competitors have moved up or down in the ranking list and make an educated guess about the contributing factors.
Featured Snippet Deduplication made being featured a difficult choice
The featured snippet was one of the biggest SEO trends that motivated SEOs to create content answering specific search queries succinctly. So earlier, when content appeared as the featured snippet, its URL was visible twice on the SERP page. But with the deduplication update, if your content is featured in the snippet, it would not rank again on the first page. Instead, it would be removed from the organic rankings. That's what this Google Algorithm Update entailed.
This was a game-changer as the organic traffic to the website was highly affected by losing their organic ranking. So SEOs had to choose if they wanted to opt for the featured snippet race or keep their organic ranking. The featured snippet is a great way to leapfrog to the top of Google's SERP and gain eyeballs. But the availability of the information before clicking on the URL drastically affected the website traffic.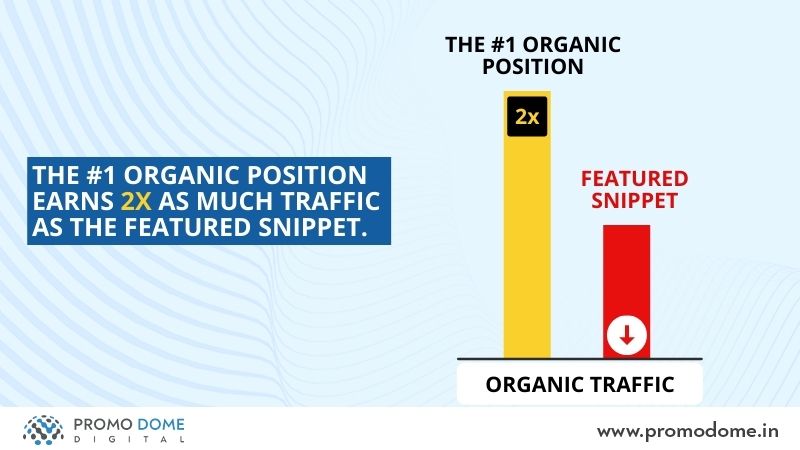 So depending on the SEO goals, the latest SEO techniques are adapted.
Adding a nosnippet tag blocks featured and regular snippets for an entire page allows you to opt-out of the featured snippets.
Conclusion
Google Algorithm Updates keep the search engine dynamic and relevant with the constantly changing online landscape. While other search engines perished, Google has managed to not only survive but thrive thanks to its everchanging and growing algorithm.
While you should always stay on top of all the latest SEO updates, your brand strategy should be built on your SEO goals and audience, not by Google's latest update.
Related Guides
Frequently Asked Questions
What is the latest Google algorithm update 2021?
Google is bringing out a new search ranking algorithm update to target the more spammy part of the search results. They are calling this update the "November 2021 spam update."
What is the Google Bert update?
This update is meant to help Google process natural language with the use of an algorithm called Bidirectional Encoder Representations from Transformers, or BERT.
How often does Google SEO update?
Google changes its search algorithm around 500 to 600 times each year.
How do you tell if Google has crawled your site?
To see if search engines like Google and Bing have crawled and indexed your site, enter "site:" followed by the URL of your domain.