Google has different ranking and gauging factors, and Spam score is one of them. No, it's not a part of Google's algorithm but a metric introduced by Moz, which professionals also consider to understand a website's performance. It's believed that having multiple links to your website is a good SEO strategy. But is it helping your site rank at the top? If this question ever arises, that is when you need to know about Spam scores. In the article, we'll understand what spam score is, how to check your Website's score, and how to reduce it before it affects your site.
What Is Spam Score And How Do I Check It?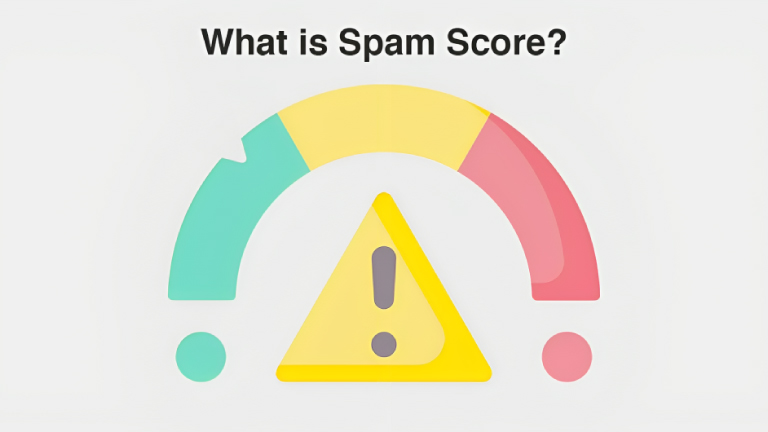 The spam score is an indicator available in the link explorer tools established by Moz. This helps you understand how spammy Google considers your website. By knowing the spam score of your website, you can make an informed SEO decision. Earlier, this metric assessed a website against 17 spammy factors, but as the tool evolved, the spammy factor reached 27. Here's the list of different percentages of Spam scores to understand what score is considered lowest or highest.
0%-30% score is deemed a low Spam Score.
31%-60% score is deemed a medium.
Score between 61% and 100% is considered high.
Factors Of Website Spam Score
Once you know the cause of the website's spam rank, you can effectively prevent your website from getting spammed. The following factors may be the reason for your website's spam score.
1. Low MozRank Score
A low Mozrank score on your website indicates that your blogs and web pages have many low-quality backlinks, making the site unreliable.
2. Link Diversity Low
A smaller number of links increases the spam score of your website, hinting that it's providing low-quality links. With the expansion of your website, the backlinking increment is essential to make your website trustworthy.
3. Focus On Anchor Text
Anchor text is the text you use to hyperlink. It is considered to be relevant to the page you are linking to. Avoid using irrelevant words in your anchor text, and keep it on point.
4. Large Number Of External Links
Websites with many external links usually have fewer internal links, which can increase your Website's spam score. The number of external links counts depends on the number of your blogs. A blog with a 1000-word count should have one or two external links.
5. Percentage Of Dofollow Domains To Nofollow Ones
Dofollow links and Nofollow links are the two categories of site links impacting the site score. The ratio of these backlinks in a site should be equal, or else it can increase the spam score.
6. Google Tag Manager
Sites prone to having Google Tag Manager tend to have low spam scores. When you set up a website, it's essential to have it, as it's a free tool recommended by Google to keep your website secure.
7. SSL-Certified Website
SSL certificates are necessary to give the visitor the reliability that your website is secure. This certificate data file acts as a padlock on the web to secure the connection between the server and browses.
How To Reduce Website Spam Score?
Spammy links are the primary reason for increasing your Website's Spam rank. If you have seen signs of spam scores on your Website, avoid using low-quality backlinks and broken links. To reduce your website's spam rank, you can use third-party tools to find spammy links and remove them from the page. With that, ensure you use the relevant and high-quality link to the anchor text to avoid increasing the spammy links.
Website Spam Score Checker
Multiple free spam score checkers available online can help you know the rank of your Website. Moz Link Explorer is an excellent tool for getting accurate results. Here's the guide to check domain spam scores.
Open the moz.com on your browser.
Head to the login option at the top-right to log in. (If you don't have an account, create one.)
Click on the link explorer section and paste the link.
You can check all the stats on the page, such as linking domains, domain authority, and spam score.
Conclusion
Spam score has become the crucial ranking factor to asses a website. Professionals will most likely use this metric to improve their ranking on the result page. If your Website has scored more than 60%, it means your website is spammy. You can use the Moz Explorer tool to eliminate spammy links after you check the score.