Social media has an important place in our lives and our brands and business. In 2021, social media has taken the world by storm, and companies embrace it as a powerful marketing tool. In this blog, we will discuss the top social media tools your brand will need to succeed on various social media platforms and better manage its social channels.
Google Trends
BuzzSumo
Buffer
Later
Canva
Unfold
Pexels
Adobe Spark
Google Trends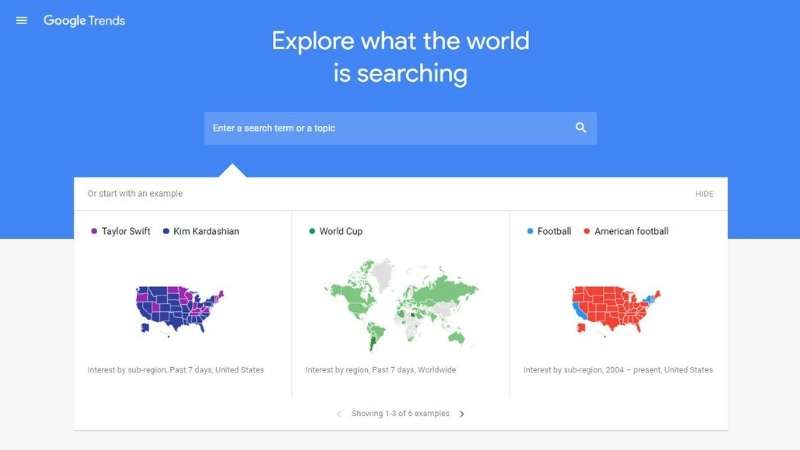 Google Trends is a free tool by Google that helps you search for trending topics anywhere in the world. You can use this tool to look for topics with a higher trending rate and then build your marketing and content strategy around it. We are no stranger to how vital trends have become lately, which is why there isn't any other free tool that will help you understand what people are looking for other than this. You can monitor popular search terms and topics through this tool and look for keywords with high search volume while comparing them to different periods, from one year ago to seven days ago.
BuzzSumo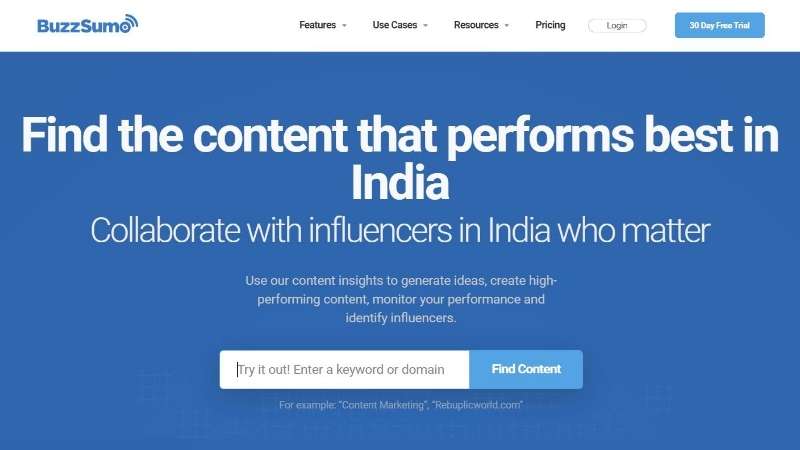 As a marketer, BuzzSumo should be your to-go social media tool. It is a cloud-based platform that helps you find content with the best engagement and is trending across social media. This tool helps you discover and create smart content while showing how your content performs on social handles. It is a paid tool that monitors your content's performance instead of going to each platform individually.
Buffer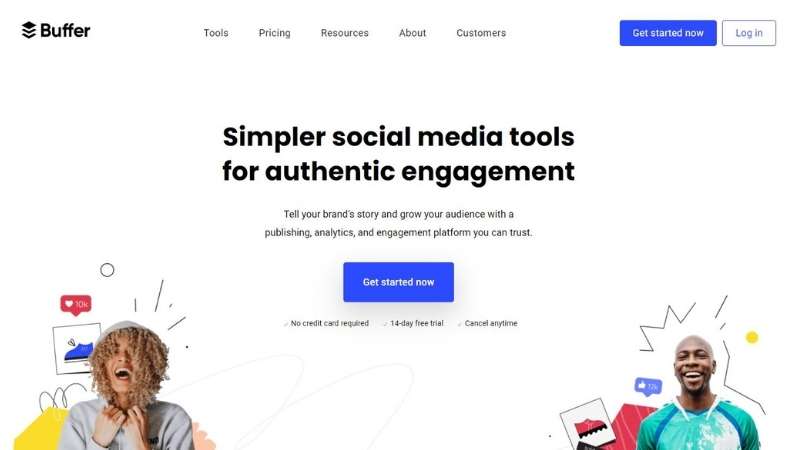 Buffer is a free social media management tool that helps you manage your social media accounts. The free account lets you manage a Twitter, Facebook, and LinkedIn profile with ten updates in your scheduler, while the paid version allows you to control 12 profiles. It is one of the best tools for social media management because it allows you to schedule a tweet or a post easily across different platforms without any hassle. With Buffer analytics, you can see which post is getting the most engagement, if the audience is interacting with your content, etc.
Later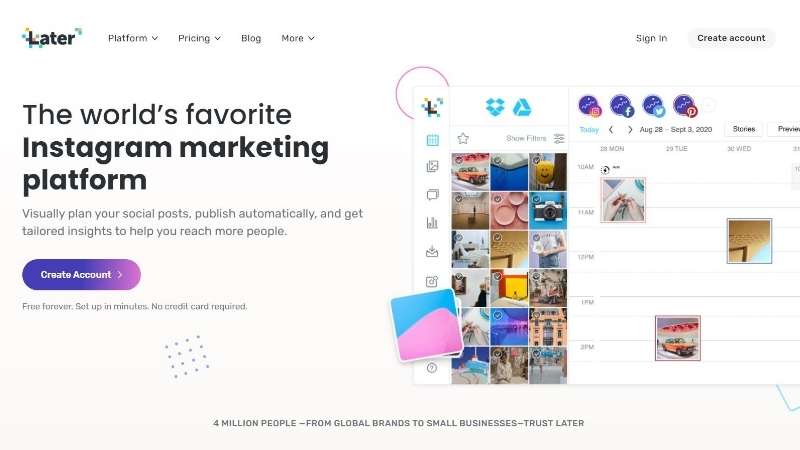 If your brand works on Instagram more than other social media platforms, Later is the perfect scheduling tool for you. It lets you have one social set with one user and enables you to schedule 30 posts per social profile per month. It comes with a calendar view that lets you upload posts in bulk. Its top features are auto-publishing, feed preview, saved captions, blogs showcasing Instagram tips, etc.
Canva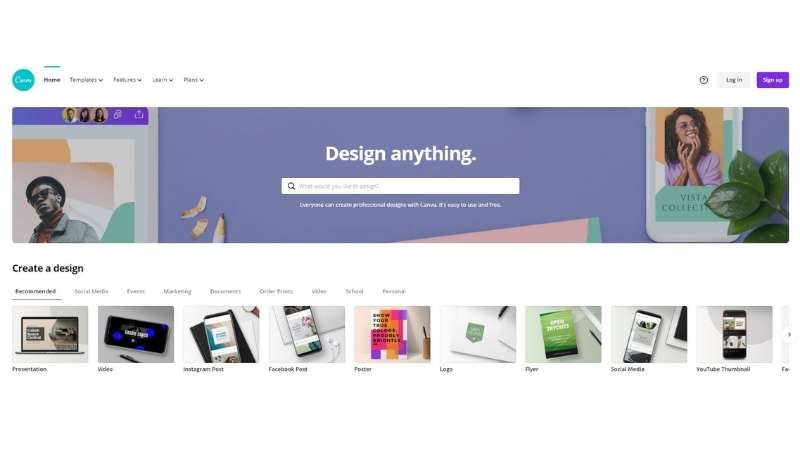 Canva is a graphic tool that lets you create compelling images without a designer's help. For people who aren't a pro at designing, With Canva, you can easily create pictures using ready-made templates, photos, illustrations and choose from millions of graphic elements. It is challenging to work on Photoshop and Illustrator tools without any designer knowledge. Still, with Canva, you can easily create any custom image with a click of a mouse for your social media accounts. You can opt for the free version or the pro one, which offers additional features.
Unfold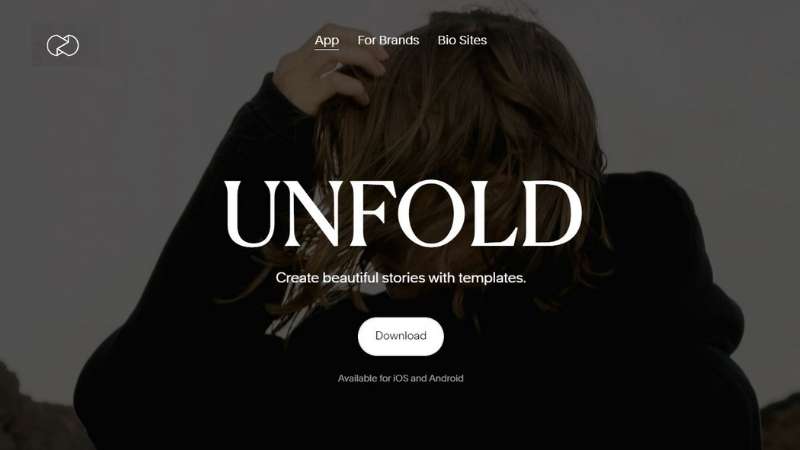 Unfold is a story creator with more than 3,000 Instagram story templates. If you are looking to create engaging stories for your Instagram account, the app has numerous fonts and tools to let your creativity flow through your stories.
Pexels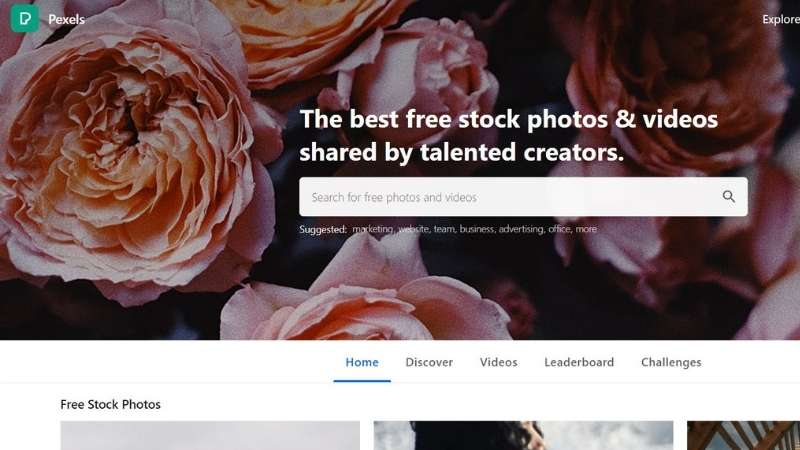 While creating stories or posts for social media, you might struggle with finding high-quality images without copyright issues? Pexels is a website that provides free stock images and videos for designers to download for free. You can browse for any image you are looking for and apply filters to narrow down your search.
Adobe Spark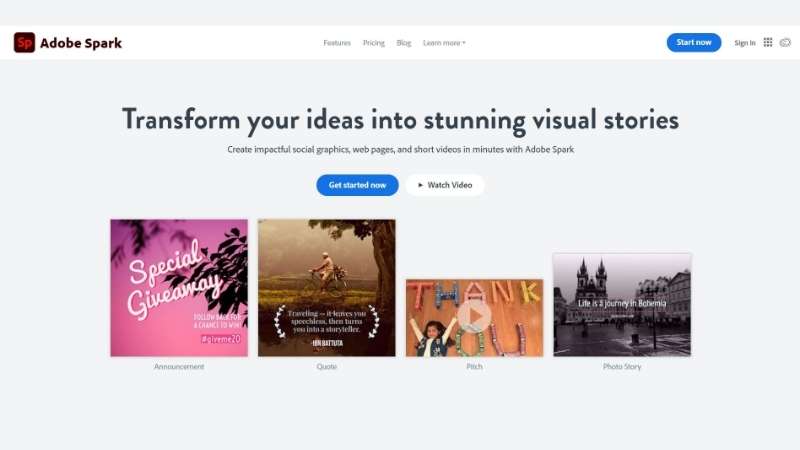 Adobe Spark is a tool by Adobe that helps you create animated videos, stories, posts, and graphics. You can create fascinating creatives whether you are a designer or not. The tool is easy to use and comes with numerous web page creation features and more.
Takeaway
We have reached the end of this blog; by now, you might know about the different kinds of tools that can help you minimize your work while maximizing your creativity. Use the tools mentioned above and ace at social media marketing hassle-free. There are many more tools that are available online to help you with every task related to your social media marketing needs.
Did you hear about Instagram's new feature called "Guides?" Learn more about what Instagram Guides are and how to use them.