If you are in the digital space, you must have probably heard about SEO. SEO stands for Search Engine Optimization. The importance of SEO for the success of your business is now more than ever! You may be aware that SEO is significant and has to do with search engines. But, exactly, what is SEO? This post will describe what SEO is, why it's beneficial to your business, and why you need it.
SEO is the most feasible and cost-effective method of understanding and reaching customers at critical times.
In the last two years, everything has gone digital. Even the most conventional businesses understood that they needed to expedite the move to digital as customers migrated en masse to the internet.
What Is The Importance Of SEO?
SEO improves and optimizes the visibility and online presence on the internet. This implies that the more people who visit your website, the higher your internet traffic will be, and the more likely you will sell your product or service to a larger audience. Let's take a look at why SEO is so crucial.
Ask yourself how often you venture off to the second or the third page for your search query. You wouldn't. That is because you will often find whatever you need in the top 10 searches, which is the first page itself. Therefore, being in the top ten Google search engines is critical for every business, and SEO is necessary.
SEO Does Not Cost Anything
One of the most effective SEO strategies is to have well-optimized content. To get the most out of your SEO efforts, spend some time examining the content on higher-ranking sites in your industry and attempting to generate content that is superior to theirs. SEO is time-consuming but more cost-effective than any other digital marketing tactic.

Relevant Content Marketing
It's critical to generate content relevant to your company's goal and consumers' demands since that will draw people to your website. People are always looking for answers; therefore, providing relevant content on your website that answers their queries can attract more visitors. This is a long-term investment, not simply a short-term reward.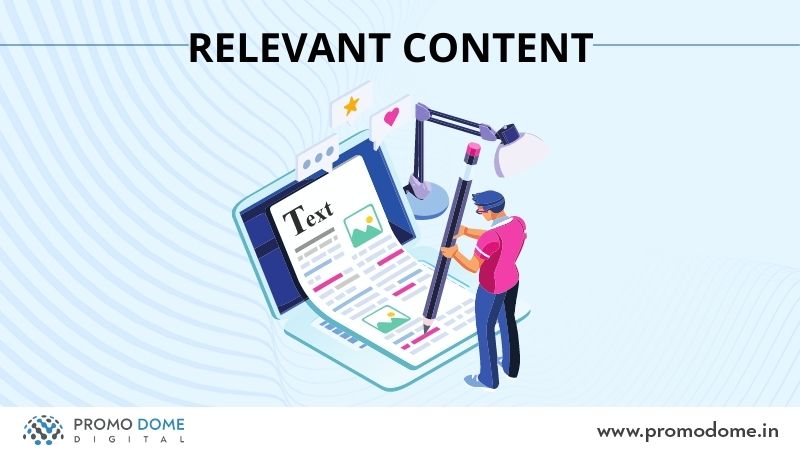 It is essential to have quality content. Your content boosts SEO by directly engaging existing and future consumers increasing traffic. In addition, your content explains who you are and what you have to offer to your audience.
Keyword Analysis
One of the reasons you need SEO for your organization is keywords. Potential buyers will use specific terms or phrases when looking for a product or service. Because you are offering the solutions by explicitly using the proper keywords, you will boost your exposure if your content includes those terms and phrases utilized by clients. SEO keywords that have been well researched and studied will be the most successful.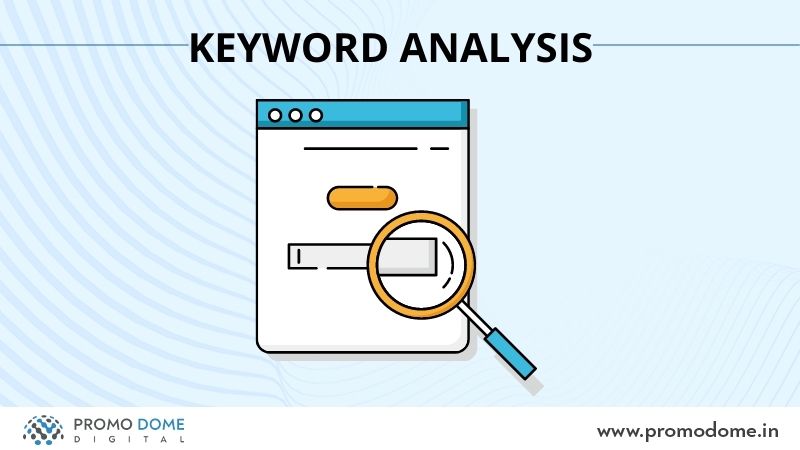 Keywords might be single words or phrases that people use to find what they're regularly searching for. Therefore, keywords must be studied and strategically placed in your content for the object's quality to be good while leveraging commonly searched terms.
SEO Builds Trust And Credibility
SEO benefits your business by helping you build trust naturally. Your audience's interaction with your website is referred to as user experience. Therefore, search engine optimization (SEO) and user experience go hand in hand.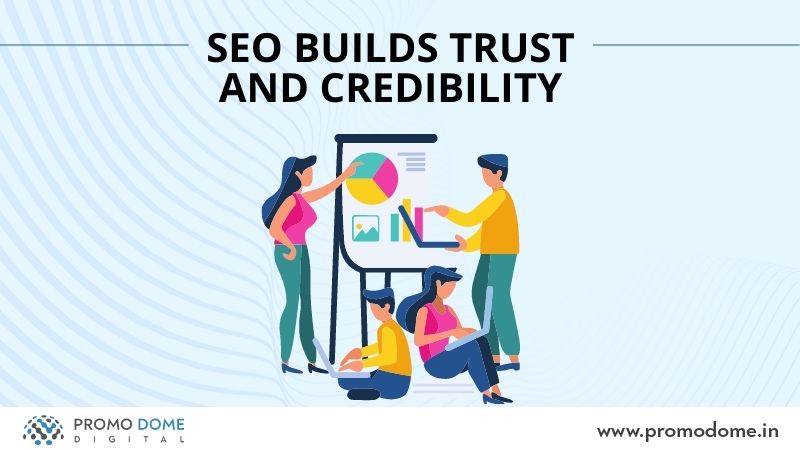 The objective of any skilled SEO is to lay a solid basis for a beautiful website with a clean, practical user experience that is readily discoverable in search resulting in the brand's trust and reputation.
Trust and credibility do not build overnight. It takes time and is a long-term process. It establishes the following factors: positive user experience, optimization of content and keywords, etc. Therefore, establishing a brand takes time, patience, and effort.
Organic Search
Organic searches appear on the SERP solely as a consequence of a user's search. This signifies you didn't pay to appear at the top of the search engine results page. Organically building trust improves SEO, and you'll be able to expand and optimize your digital marketing and business as a whole over time.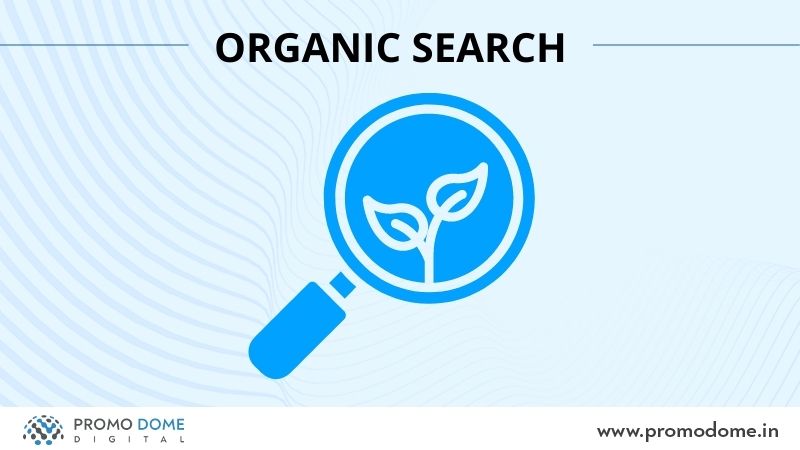 Organic search is a huge aspect of most companies' website performance and a crucial component of the buyer funnel and eventually encouraging people to convert or engage.
Google is the most visited website globally, so naturally, being in the top 10 search engines organically gets the brand into good light and works in its favor. Brands get there thanks to good SEO and a good website.
SEO Gives Your Business A Competitive Edge
Another thing that can point out the importance of SEO is that the top page of Google search results receives over 90% of all traffic. So you can't afford to be anywhere else, especially if your rivals are. As a result, those that invest extensively in SEO typically outrank their competitors and acquire market share in search engine rankings.
Begin by identifying your rivals, assessing their strengths and shortcomings, and establishing and maintaining an online reputation. Then, make sure your site loads quickly and is mobile-friendly, provide optimized content you can, and focus on giving your users the best experience possible.
SEO Leads To Conversions, Traffic, And Engagement
SEO can be a game-changer for your brand. Increased exposure and traffic to the website result from effective content marketing. SEO digital marketing will assist you in reaching your target audience and converting potential into buyers.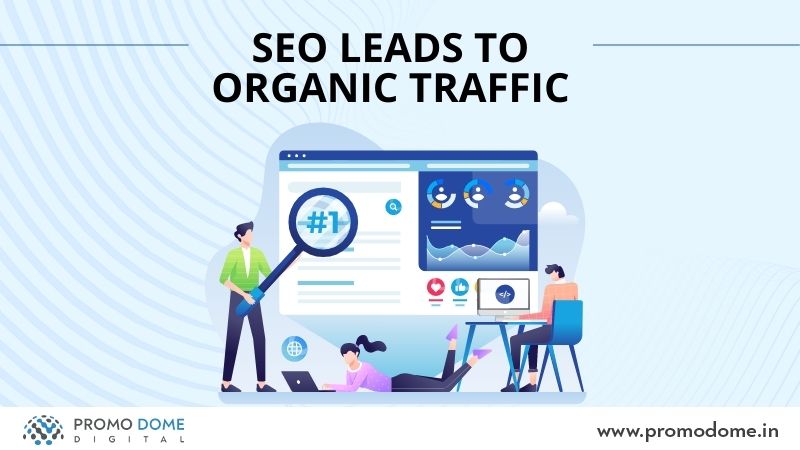 When done correctly, it will surely have a favorable influence on the buying cycle.
SEO Helps You Rank Better In Local Searches
Local searches like " petrol pump near me" or " salons near me", are very common from mobile that leads to conversion. The first step is to create a Google My Business Account to get started with local SEO strategies. Make sure you have the right name, address, and phone number in your listings. Some additional measures include carefully researching your local keywords and placing listings in local business directories.
Local SEO seeks to optimize your digital properties for a specific geographic area so that people can discover you fast and easily, bringing them closer to a transaction.
To develop a sustainable medium for a brand's messaging on a local level, local optimizations focus on specific neighborhoods, towns, cities, regions, and even states.
Conclusion
The importance of SEO allows brands to create trust and credibility with their target audience.  Moreover, websites may profit greatly from SEO, which can lead to long-term exponential development. SEO is a crucial aspect of a digital marketing strategy.
SEO is a data-driven strategy for improving the quality of your digital marketing and increasing the exposure of your company. The advantages of SEO can only benefit your organization, making the effort spent researching it worthwhile. SEO takes a lot of effort but it is worthwhile.