Digital marketing trends keeps evolving from time to time. So that is why you have to rethink your tactics and rework your strategies. Trends change, and so should your work. Therefore, we are here to discuss the digital marketing trends 2022.
Digital marketing is one of the fastest-growing types of marketing in the world. You can use digital marketing to target niche markets, allowing you to reach out to clients who may not have considered your business before. Fast-paced growth entails constant change and evolution.
We have identified some of the best digital marketing trends of 2022 to help you adapt and keep up with the changes per your customer's demands and requirements.
What Are The Emerging Digital Marketing Trends?
These Digital marketing trends 2022 will help you keep your business in competition and boost your business. Let us take a look at the latest digital marketing trends. Let us get started.
Influencer Marketing
In 2022, influencer marketing isn't going anywhere. Influencer marketing on various social media platforms has a significant impact on consumers.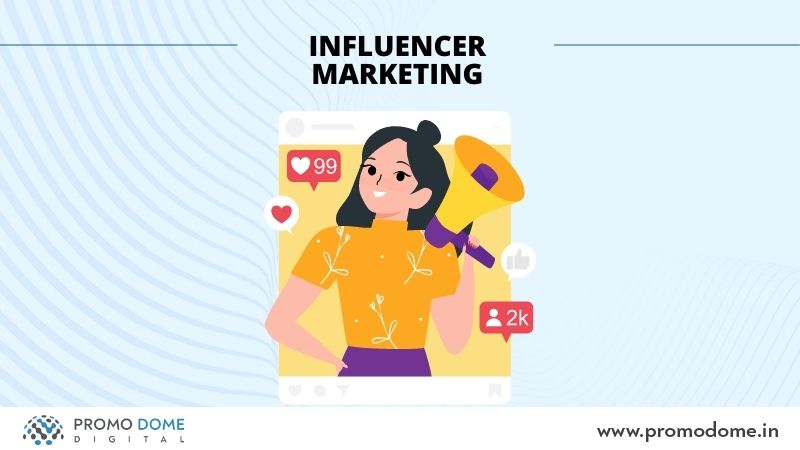 Influencers and businesses, for example, engage in Instagram Stories and Reels, as well as YouTube Shorts.
Most influencers have a loyal and passionate base of customers. However, there is a difference between celebrities and influencers. Influencers hold power over their followers. Social media has changed the way customers shop. Influencer marketing has changed the online and browsing experience. Through social media, customers interact and make enquiries through posts and stories. Another thing that helps is customer recommendations that can influence the customers' buying decisions.
Video Marketing
Video marketing will undoubtedly be the most prominent digital marketing trend in 2022. As a result, you must consider expanding your digital marketing strategy and including video marketing to boost your business.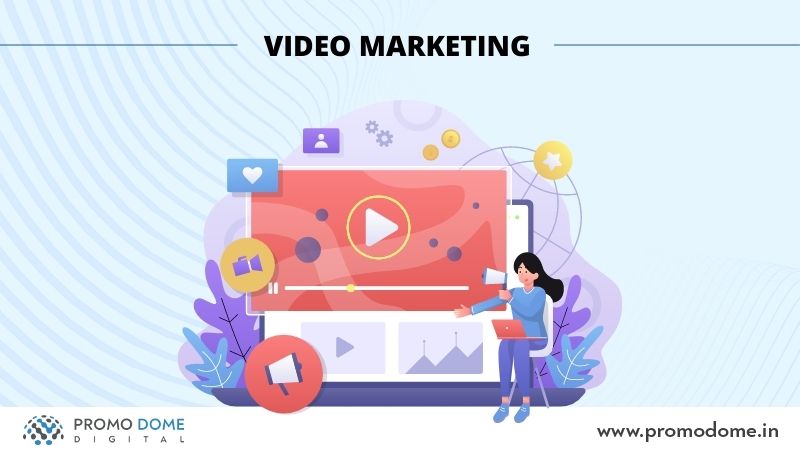 Brands can no longer convert customers only based on written content. Through a video strategy, potential customers can visualize how the product or the service fits their way of life. Your video marketing approach will eventually direct your budget, timeframes, production methods, conversion metrics, and more.
Moreover, with smartphones available at your disposal and 5G available at your fingertips, video streaming is easier on tablets and smartphones.
SEO Optimization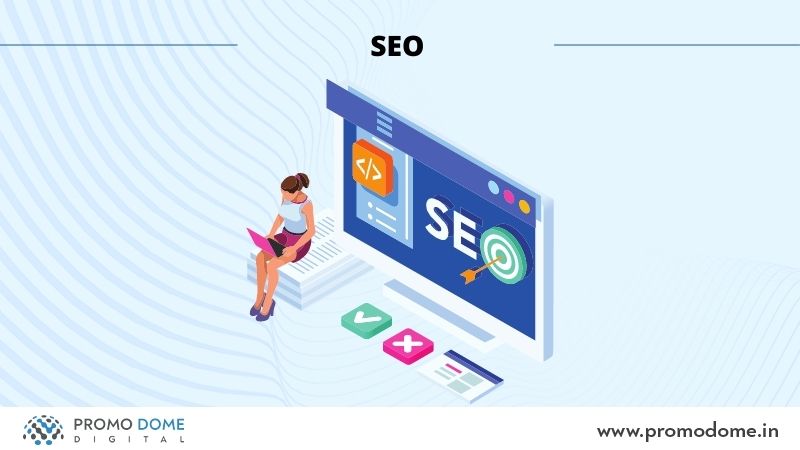 SEO continues to be one of the oldest and most valuable digital marketing trends. As search engines get more intelligent and contextual, companies must concentrate less on SEO "hacks" and "tricks" and more on offering their consumers an exceptional and meaningful experience.
Everything Is Algorithm Driven
Every aspect of digital marketing is becoming algorithm-driven, including social media newsfeeds, display advertisements, social ads, search engine optimization, and even email. The algorithms are all focused on the same thing: improving the user experience.
We want to give one pro tip: marketers must improve their algorithm to determine whether their content is visible. In addition, to stay relevant, marketers must provide a user experience to their customers.
Utilize Visual Content
Customers may now search by uploading a picture to Pinterest and numerous e-commerce platforms. But, of course, you must fill your resource bank with high-quality and brand-relevant images to cut these searches.
Why not use the exact keywords and tags to convert your articles into video content and infographics? This allows search engines to find them easily, makes them simpler to consume, and improves SEO.
The Key Is Personalization 
Data analysis technologies, insight tools, and consumer data are frequently used in personalized marketing, but it's crucial not to overlook the importance of design. Customers want branding consistency in design, even in tailored campaigns, and your solution is pre-designed templates. Having them handy allows you to save time, maintain brand consistency, and save redesign expenses.
Conclusion
With new Digital marketing trends in 2022, companies can get a cutting edge on social media platforms and technology. However, the fact is that the core tools in digital marketing continue to drive most business development. Remember to pay attention to your foundation. Enhancing your core digital execution will often yield a higher return on investment than trying (and being sidetracked) with each new tool. When you understand your consumers and communicate with them in ways they know, your business and brand may grow and remain competitive.
Frequently Asked Questions
Q.1 What is the future of marketing 2022?
Ans. Businesses prepared to take chances, invest in their branding, and listen more closely than ever before when dealing with customers online will succeed in 2022, as competition continues to expand at unprecedented rates.
Q.2 Is digital marketing in demand in 2022?
Ans. Without a doubt, digital marketing services are in great demand. In the last several years, digital marketing abilities have gotten a lot of attention, and for a good reason! Digital marketing has turned the table on how businesses contact their customers, who rely on all online platforms for various purposes.